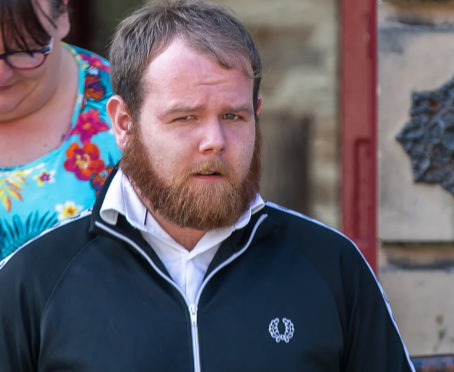 A Moray mother whose jealous ex-partner started a blaze outside her door believes a stranger "saved her life".
Kevin Robertson threatened to "burn down the house" of his former girlfriend, Jade Thompson-Riach, after the couple broke up.
He then stacked wheelie bins on top of each other before setting them alight – just inches from Miss Thompson-Riach's gas meter at her Elgin home.
Yesterday, the 23-year-old was spared prison at Elgin Sheriff Court after he admitted starting the fire.
Sheriff Olga Pasportnikov condemned his actions as "stupid", describing it as only "good fortune" that the fire had not spread further.
Robertson, from Perth, set the bins alight by using rolled-up newspaper shortly before 7am on September 24 last year.
Last night, Miss Thompson-Riach revealed the flames took hold outside the bedroom of her four and six-year-old daughters.
And the 32-year-old believes the consequences could have been catastrophic has a passer-by not alerted her to the danger.
She said: "I was in bed and heard frantic knocking at the front door. When I opened it there was a stranger shouting 'fire, fire'.
"It took me a second to take it all in. It was lucky the kids were at their dad's that night. They would have been absolutely terrified.
"It was right next to the front door. The gas box is there and if that had gone up we wouldn't have been able to get out. We would have been jumping out windows.
"I've got no doubt that the woman who knocked on the door saved my life."
Miss Thompson-Riach and Robertson had started seeing each other after working together at a fish and chip shop.
However, after the relationship broke down, the man threatened to "burn down the house" of his former lover in June last year.
Initially, he left the area to return to Perth but then returned to Elgin three months later, just days before the incident.
Fiscal Kevin Corrins said neighbours saw him standing in the front garden of Miss Thompson-Riach's Spynie Street home with a rolled-up newspaper that was alight.
When Robertson spotted the man watching him, he ran off.
Mr Corrins added: "Given the comments of the accused a few months before, suspicion immediately fell upon him and the witnesses confirmed his identity."
Specialist police then recovered his DNA on litter that was recovered at the scene.
Defence solicitor Cliff Culley said his client had been drinking at the time and starting the fire had been an "impulsive" decision.
Sheriff Pasportnikov said: "I recognise the fire did not spread out of control, but that was only by good fortune. A stupid action is a dangerous action."
Robertson, of Tweedsmuir Road, Perth, was ordered to do 300 hours of unpaid work and was placed under supervision for two years after admitting a charge of wilful fire raising.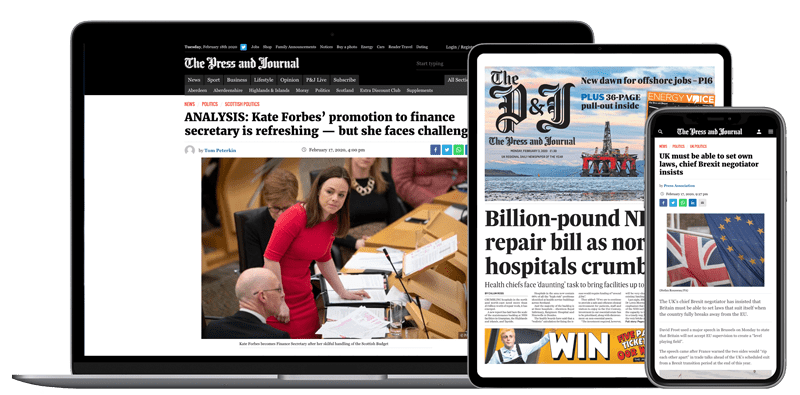 Help support quality local journalism … become a digital subscriber to The Press and Journal
For as little as £5.99 a month you can access all of our content, including Premium articles.
Subscribe