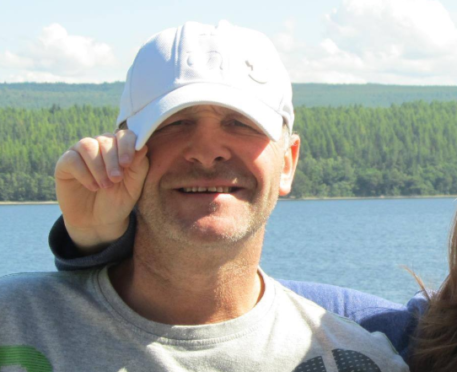 A man who saved a woman from drowning in a Moray river has said it was just instinct to jump in and rescue her.
Catherine Smart leaped into the River Lossie to save her 22-month-old son Cooper after he fell in.
But the Elgin mum then found herself in difficulty – prompting Geordie Ross to spring into action.
Mr Ross, 54, was walking his dog along the riverside in Elgin when he realised something was wrong.
"I heard a wee girl screaming," he said.
"Then I heard a woman's voice shouting for help and the rest happened in an instant."
The former soldier rushed over to the river bank, and spotted Ms Smart's three-year-old daughter Emma watching.
Mr Ross said: "The wee girl came towards the river and I was worried she was going to come in too.
"I thought: 'There's no way this is happening' and that I'd have to go in and get them out.
"So I gave her (Emma) my phone and jumped in".
He estimates that there was around a 3ft drop (1m) between the bank and the surface of the river, explaining the pair's difficulty to get back onto dry land.
"She was knackered," Mr Ross said.
"I don't know how long she had been trying for."
But it was not long before he was able to help Ms Smart to safety, and then waded further up the river to escape the icy waters himself.
As Mr Ross helps with a local football club, he took the family to the nearby pavilion to get cleaned up.
He said: "We got towels and some dry clothes for them in the changing rooms.
"The wee boy was freezing."
Cooper was taken to Dr Gray's Hospital as a precaution.
Ms Smart told The Sun: "When I heard Cooper go in I just jumped in after him.
"He was just under the water but thankfully it wasn't a fast stream.
"After taking him out and putting him on the bank, I realised I couldn't get up as there was nothing to hold on to.
"Everyone is OK but obviously shocked. We are very lucky."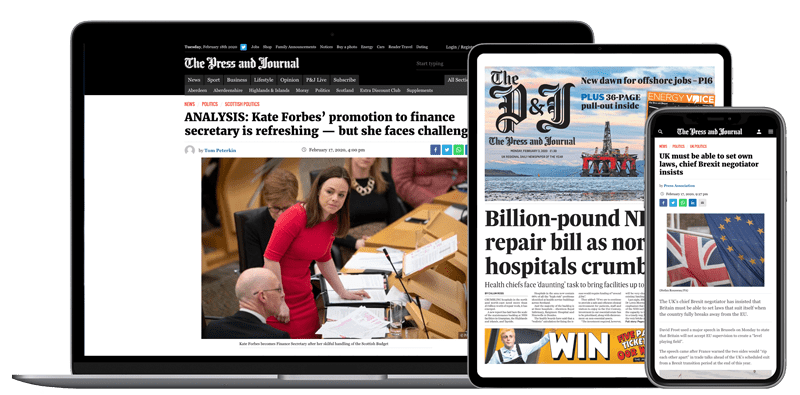 Help support quality local journalism … become a digital subscriber to The Press and Journal
For as little as £5.99 a month you can access all of our content, including Premium articles.
Subscribe