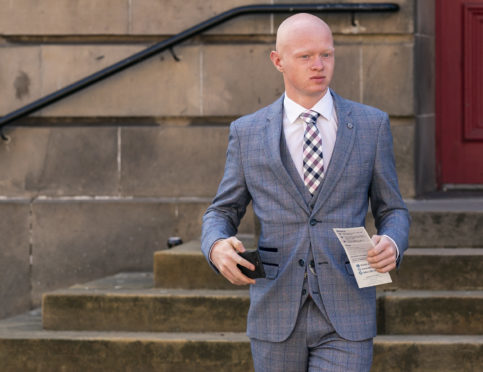 An RAF serviceman who got behind the wheel to buy food after a boozy night out has been disqualified for 12 months.
Simon Kelly, 18, was twice the drink-drive limit when he decided to drive to the shop.
Elgin Sheriff Court heard that Kelly had arrived back at the RAF Lossiemouth base at about 6.20am on July 28 this year.
Guards then spotting him driving out of the base about 20 minutes later.
When he returned two hours later, the guards noticed him erractically parking the car and decided to question him. They then contacted the police.
Kelly was taken to police station and a breath test showed he had 53 microgrammes of alcohol in 100 millilitres of breath. The legal limit is 22mcg.
He previously admitted the drink-driving offence, and appeared at court for sentencing yesterday.
Defence solicitor Stephen Carty apologised on behalf of his client, and said: "He is a young man who made a gross error of judgement which was affected by the alcohol he consumed.
"This whole incident is one of great regret and embarassment to him as he has let down himself and the RAF.
"He wanted me to pass on his apologies to the court and alongside the punishment he will receive here, there will be further action taken by the RAF."
Kelly joined the RAF 18 months ago, and has only been driving since last September.
It is expected the RAF punishment will include him not being eligible for promotion for three years and being banned from going overseas on assignment until further notice.
Sheriff Chris Dickson called the incident "a very foolish thing to do" before disqualifying Kelly from driving for 12 months.
Kelly was also given a £400 fine to pay back within four months and told to attend drinking rehabilitation classes.