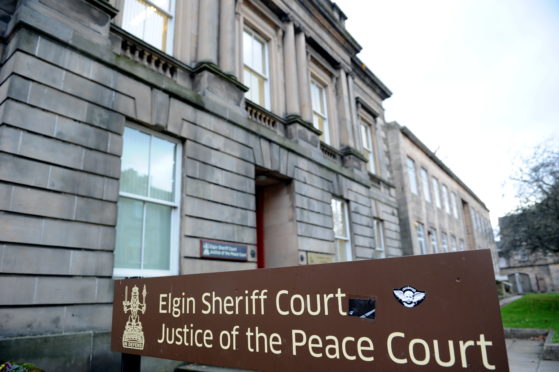 A man who was caught peering inside the window of a home before trying to get inside has been jailed.
Robert Smith, of Elgin, was seen looking into a property on Victoria Road in the town before trying the handle on the back door.
Yesterday, the 43-year-old was jailed after he admitted being in a place where it could be inferred he was there to commit theft, as well as accepting a charge of possessing heroin.
Elgin Sheriff Court heard that the owners of the property were initially alerted to Smith's presence after hearing someone walking across stones near a window on October 24 last year.
Fiscal Kevin Corrins said: "The homeowner then saw, effectively, the figure of a male immediately outside the window. He appeared to be peering into the house.
"Concerned by the behaviour, she locked the back door and became aware of the person trying the handle and attempting to open it."
Police were called to the scene, where they found Smith "mumbling incoherently" to himself on the driveway. A search found that he was in possession of about £20 worth of heroin.
Defence solicitor Matthew O'Neill explained his client was battling health difficulties at the time, but was now in a better condition.
He said: "With the condition he was in on the day I doubt he would have been able to do anything inside the home had he gained entry, beyond opening the door."
Smith, of Forbes Court in Elgin, was sentenced to 210 days in prison after also admitted breaching his curfew on two conditions.