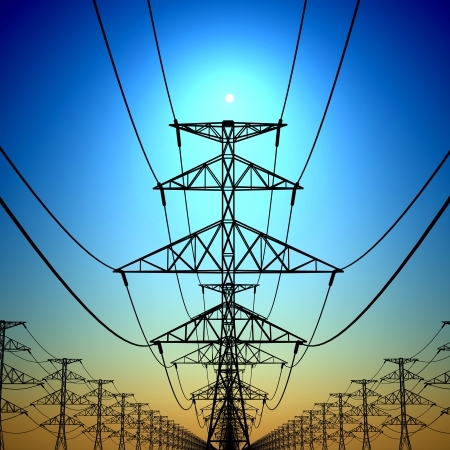 More than 1,100 pupils were sent home from school in Moray after a flock of birds brought down a power cable and cut electricity across Moray.
Three schools in Lossiemouth were forced to close after being left without power on one of the coldest mornings of the year.
A total of 3,500 homes in Lossiemouth and Elgin were also without electricity following the bird strike near Balormie.
Lossiemouth High School, St Geradine Primary and Hythill Primary took the decision to shut after being left with no central heating shortly after pupils arrived for the day.
The power cut kicked in around 9.10am as temperatures struggled to get above zero.
Parents were called to collect their children or make arrangements for them to leave school safely. Power was restored less than three hours later.
Linzi Soutar, 16, a fifth year pupil at Lossiemouth High, said: "At about 9.20am, pupils were being called back by what town they lived in and told they were to go home.
"Everyone was quite pleased to be going home although I think my mum might have been a bit annoyed."
A spokesman for Moray Council said that there were 1,132 pupils sent home in total.
Electricity provider SSE said 3,500 homes were without power at the peak of the power stoppage.
Birds at Balmorie brought down a line, which led to a power surge at nearby equipment, a spokesman said.
Power was restored at 11.50pm to the majority of properties, he added.
However, 21 properties living closest to the second fault remained without electricity until around 4.15pm as engineers worked in the area.
A spokesman said: "We would like to apologise to all those affected by the disruption."
A spokesman for Moray Council said the loss of heating at the schools had been the main reason for the shut down.
He said: "Staff and pupils at all three Lossiemouth schools turned up this morning – the coldest of the winter so far – to find there was no power and the decision was taken that, due to the lack of heating in particular, pupils should be sent home.
"We understand that power was restored to Lossiemouth later in the morning but no one was to have known that at the time the decision was taken to send pupils home.
"In any event, it would have taken some time for the school buildings to be brought up to a suitable temperature even after power was restored."