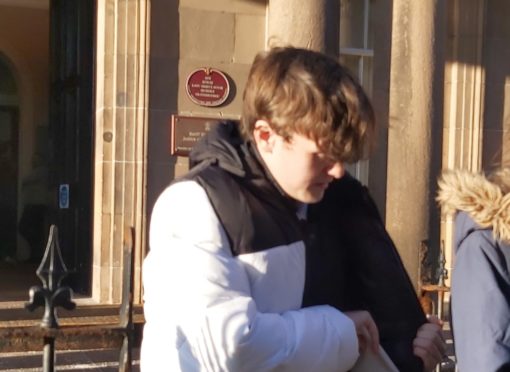 A teenager has admitted supplying a schoolgirl with ecstasy – handing her the bag of drugs in a phone box.
Ronnie Maltman gave her the girl the drugs after being "persistently nagged" on Snapchat, Banff Sheriff Court heard yesterday.
But he was caught after the girl took the pills with her to Banff Academy, and gave some to her friends.
Police were called and a pupil eventually gave Maltman's name.
When officers raided the 18-year-old's home in Church Street, Portsoy, they found self-seal bags, scales and ecstasy.
Maltman yesterday pleaded guilty to being concerned in the supply of the Class A drug and possessing the Class B designer drug methylmethacathinone, also known as 3-MMC.
The court heard that Maltman met the schoolgirl and her friend in a phone box in Portsoy to do the exchange on November 18, 2018.
He took £50 from them and returned 10 minutes later with two small bags of ecstasy.
Defence solicitor Leonard Burkinshaw said: "He states over a period of time he was persistently nagged and he gave in to those requests which wasn't his intention from the outset.
"The person he got the drugs for had given some to her friends and that's why several people had it in the school."
However, Mr Burkinshaw told the court that his client took full responsibility for his actions and was "very remorseful".
He added: "Maltman was still at school and had to give that up but secured himself a place in college at Fraserburgh.
"He was left to his own devices bringing himself up as best he could because of the loss of his father and his mother's drinking problem.
"He supported his mother more than her supporting him."
Sheriff Sara Matheson warned the first-offender that he had only narrowly avoided being locked up.
Instead, she ordered him to carry out 200 hours of unpaid work.
She said: "You will never be closer to going to jail as you are where you stand today.
"This is a very serious matter and the public at large view someone who supplies ecstasy to school children in the dimmest light possible.
"But due to your age and your background I'm able to stop just short of imposing a custodial sentence.
"If you fail to comply or get into further problems, particularly with drugs, a custodial sentence awaits."