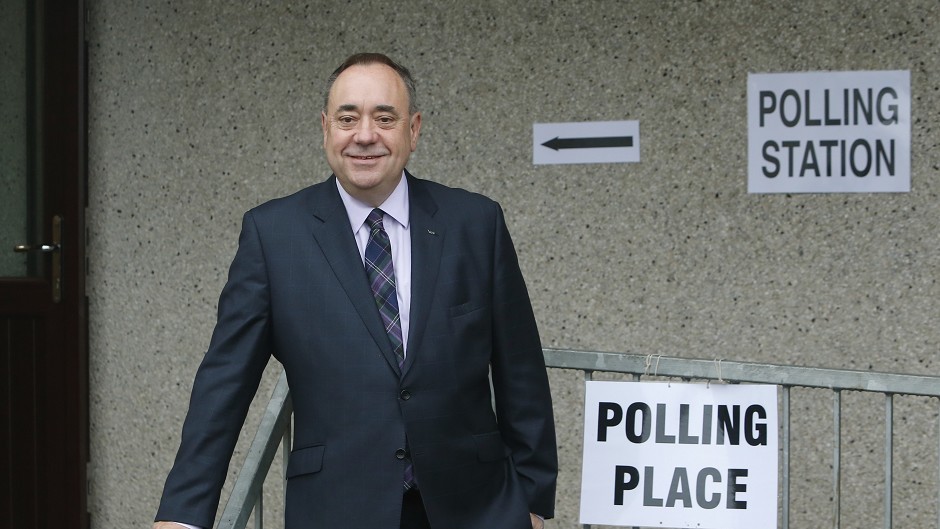 Scotland's First Minister Alex Salmond returned to his Strichen home to cast his vote this morning.
The village's Ritchie Hall was mobbed by dozens of photographers and TV cameras from around the world, there to catch a glimpse of the Yes campaign's champion joining his constituents at the polling station.
Mr Salmond arrived with two first-time voters and sent a clear message about the future of the nation being in their hands.
Speaking outside the hall, the First Minister said: "We are now in the hands of the Scottish people, and there is no safer place to be.
"Usually voting here in Strichen is in that wee room there – now it's in the big assembly hall. That's because so many people are coming to vote."
The SNP leader added that he was delighted to hear Scottish tennis ace Andy Murray had thrown his weight behind the Yes campaign earlier today.
He said: "I hear that Andy Murray has hit another winner today, which is great news, and I think the message for Scotland is, let's do it now.
"It's a once-in-a-lifetime opportunity and I think you can see it already from the number of people voting."
The First Minister voted alongside two young women who have never voted before.
Natasha McDonald, 18, described herself as a "big Yes voter."
Miss McDonald, who is also sitting her driving test today, added: "I think Scotland should be in control of its own future."
She stood alongside Lia Pirie, the 28-year-old daughter-in-law of local SNP councillor Lennie Pirie.
Mrs Pirie, who is pregnant, said: "I've not been interested in voting before. Its more for my bairns to be honest – there's never going to be a moment more important than this."
As he left the hall, Mr Salmond was spontaneously greeted by kids from the neighbouring Strichen Primary School who were waving Saltire flags.
As the First Minister posed for photographs with the youngsters, class teacher Miss Clark told the Press and Journal the event had not been staged.
She said: "We only realised this morning that he'd be voting here. It wasn't staged, someone came into our assembly hall at five to nine and we all rushed out. I don't know how we'll calm them down now."
As Mr Salmond was ushered into his black Lexus car by his aides, Yes voter and local businessman Mike Notini said he thoughts the First Minister had 'ran through bullets' for a better Scotland.
Mr Notini, who has lived in Strichen for 15 years, said: "The main reason I'm voting yes is because I believe in self-determination for our country and I believe we are strong enough to go it alone."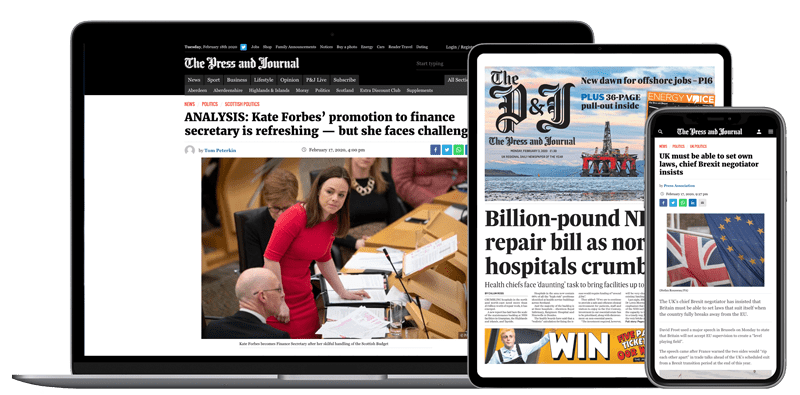 Help support quality local journalism … become a digital subscriber to The Press and Journal
For as little as £5.99 a month you can access all of our content, including Premium articles.
Subscribe