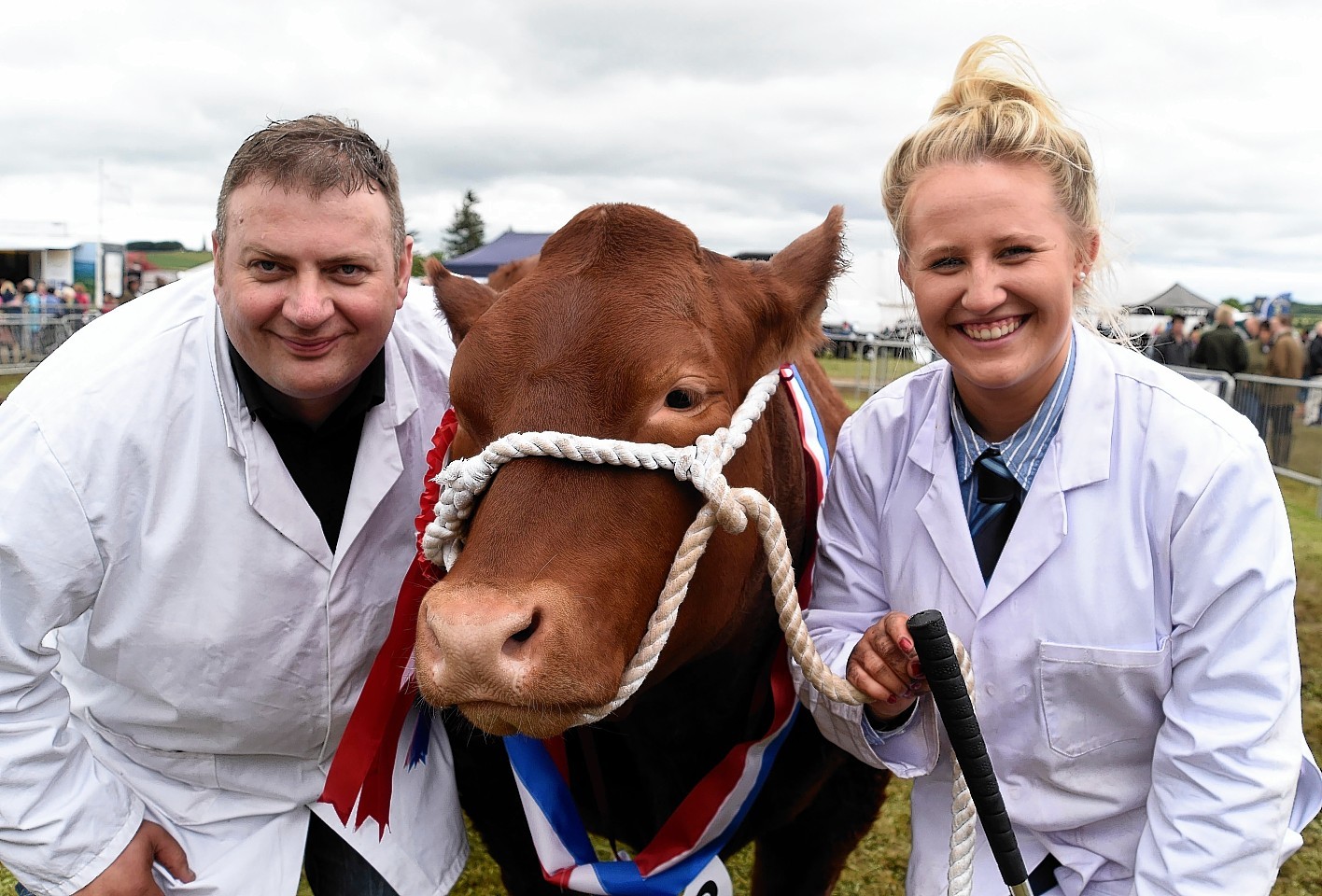 Thousands of visitors and competitors flocked to this year's New Deer Show over the weekend, despite the threat of bad weather.
For the 168th year since its inception, the organisers braved the forecast and were thrilled to welcome a bumper crowd to Craigieford Park.
Never in its history has the agricultural gala been postponed, delayed or cancelled due to bad weather and this year's president Alan Buchan was determined to keep the record going.
The line-up for the two-day show included traditional livestock contests, children's races and a muddy tug o' war competition.
One of the biggest draws was a visit from the Stunt Mania motorcycle display team.
Mr Buchan said the standard of cattle and sheep on display was among the best in recent years.
He added: "It was great – the money from the gate was double what it was last year and it was up for Saturday a wee bit as well. I don't know exactly how many people, but certainly in the thousands.
"We've been lucky with the weather – there was just a shower this morning. People were asking if we'd be canceling the day before but we got through it.
"Through the week was very stressful with all the rain but you enjoy it when you see the folk here enjoying themselves and having a good time."
Local MSP Alex Salmond formally opened the event, and praised the "first class" programme of attractions laid on.
He said: "What an effort to keep up the record for never being put off. The programme this year has been terrific.
"It's a very varied programme, and as anyone who knows about these things will tell you, it's the best animal display for sheep and for horses that you will get.
"I've been talking to Alan and the committee about next year and what we might get as attractions. They have done a fabulous job this week and everyone should understand the amount of effort it takes to organise this and defeat the weather conditions to present this show.
Mr Salmond added: "They have been rewarded. It's a great advert for New Deer, and the north-east wouldn't be the north-east without a successful, thriving New Deer Show."