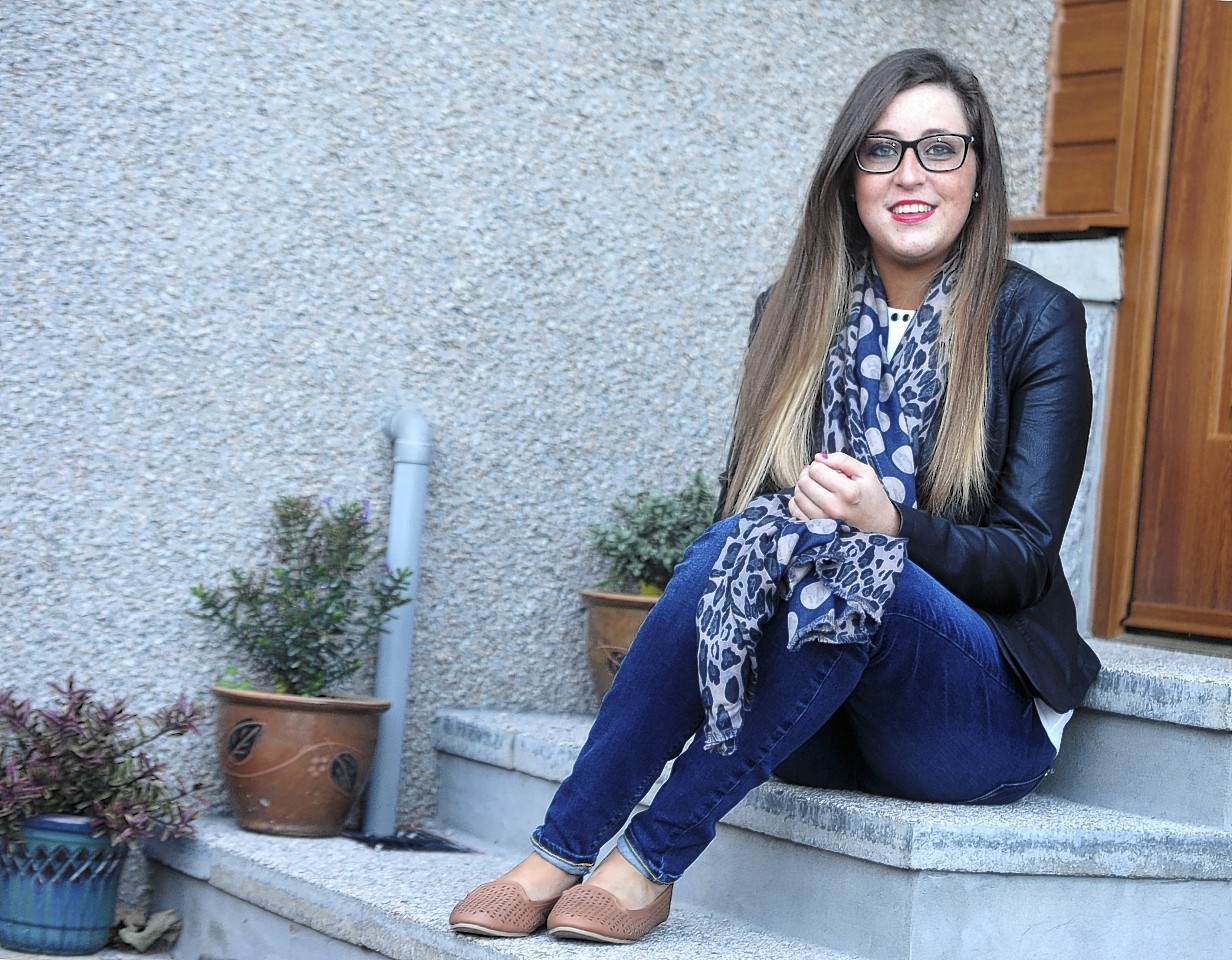 A brave young north-east woman has launched an appeal for people to register as organ donors after kidney failure left her facing thrice-weekly dialysis sessions.
Vickie Bruce had her left kidney removed as a toddler.
And when her right one started to fail when she was 14 her 48-year-old dad Stephen stepped forward to donate one of his.
But she suffered a major setback as, after six-and-a-half years, her body started rejecting the organ.
The 22-year-old from St Combs. near Fraserburgh who dreams of becoming a social worker, is now back on dialysis.
Last night, the former Robert Gordon University student, who had to drop out of her studies after she became ill again, said her life was on hold while she waited for the NHS to find a match.
She said: "You're energy-less all the time and feel sick. Some days, it takes a lot of strength to keep up with friends.
"Your life revolves around dialysis. Dialysis patients struggle on a daily basis and it's not straightforward to get a transplant.
"It's nearly a year, and I'm still not on the list. Your life stops while you watch everyone move on."
Ms Bruce, who works part-time at a Fraserburgh garden shop, expects to have to go through the process three times a week until a suitable donor is found.
Unfortunately, none of her other family members, including youngster sister Kirsty, 21, and mum Joan, 48, are matches.
"Doctors think I was maybe born with bad kidneys, so to have the kidney working for six-and-a-half years was something. It failed last October," she added.
"I was gutted. I had to move back home and it took all this time to build up my strength to do stuff with my friends.
"Now I'm just waiting. Unfortunately, that's the luck you get.
"You can't really plan anything. Tomorrow, I could wake up and be really ill."
For more information on becoming a donor, visit www.organdonationscotland.org.