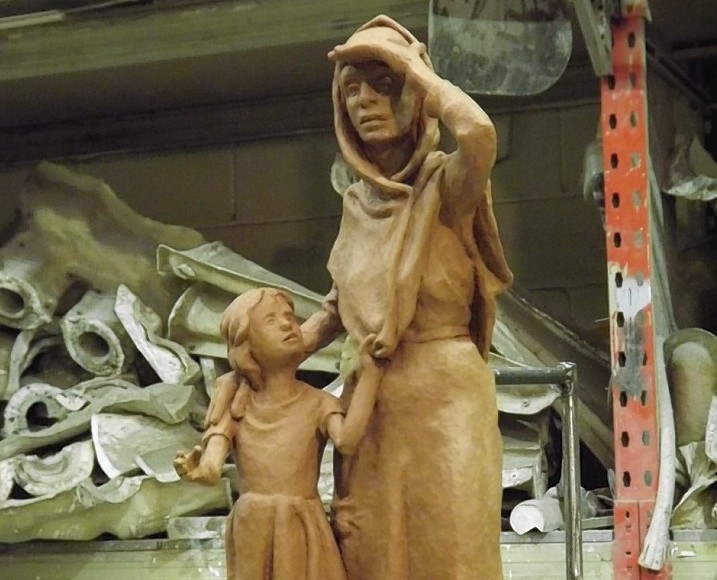 Residents of a north-east fishing community will soon have a place to mourn those who have lost their lives at sea as a memorial nears completion.
Invercairn Community Council raised £30,000 to build a commemorative statue in Cairnbulg's Shore Street.
To kickstart the poignant project, Invercairn Gala committee loaned the community council £15,000.
Mike Summers, who is involved in the project, said the perils of the fishing industry had affected many in the twin towns of Cairnbulg and Inverallochy "over the years".
He said: "The Invercairn Community Council wanted to recognise this. We started the project in February, so it has taken less than a year. Within the next four weeks the statue should be finished.
"The generosity of the people in the community and the businesses that have contributed to this has blown our socks away."
Land in the village's Shore Street has been bought and marked out with a path. The residents are waiting for craftsmen from
Beltane Studios in Peebles to complete the memorial.
The project echoes a similar scheme in the Banffshire coast village of Whitehills.
The local community funded a broken mast statue, honouring all the souls lost at sea.
The memorial was officially opened by Prince Edward, the Duke of Kent during a visit to the region this week.
Speaking at the opening ceremony, Superintendent Miriam Kemp from the Fisherman's Mission said: "The loss of life at sea has an impact that lasts for a lifetime and beyond.
"This coastline, its villages and towns, has for generations seen its working men face danger and loss of life to bring in the harvest of the sea."