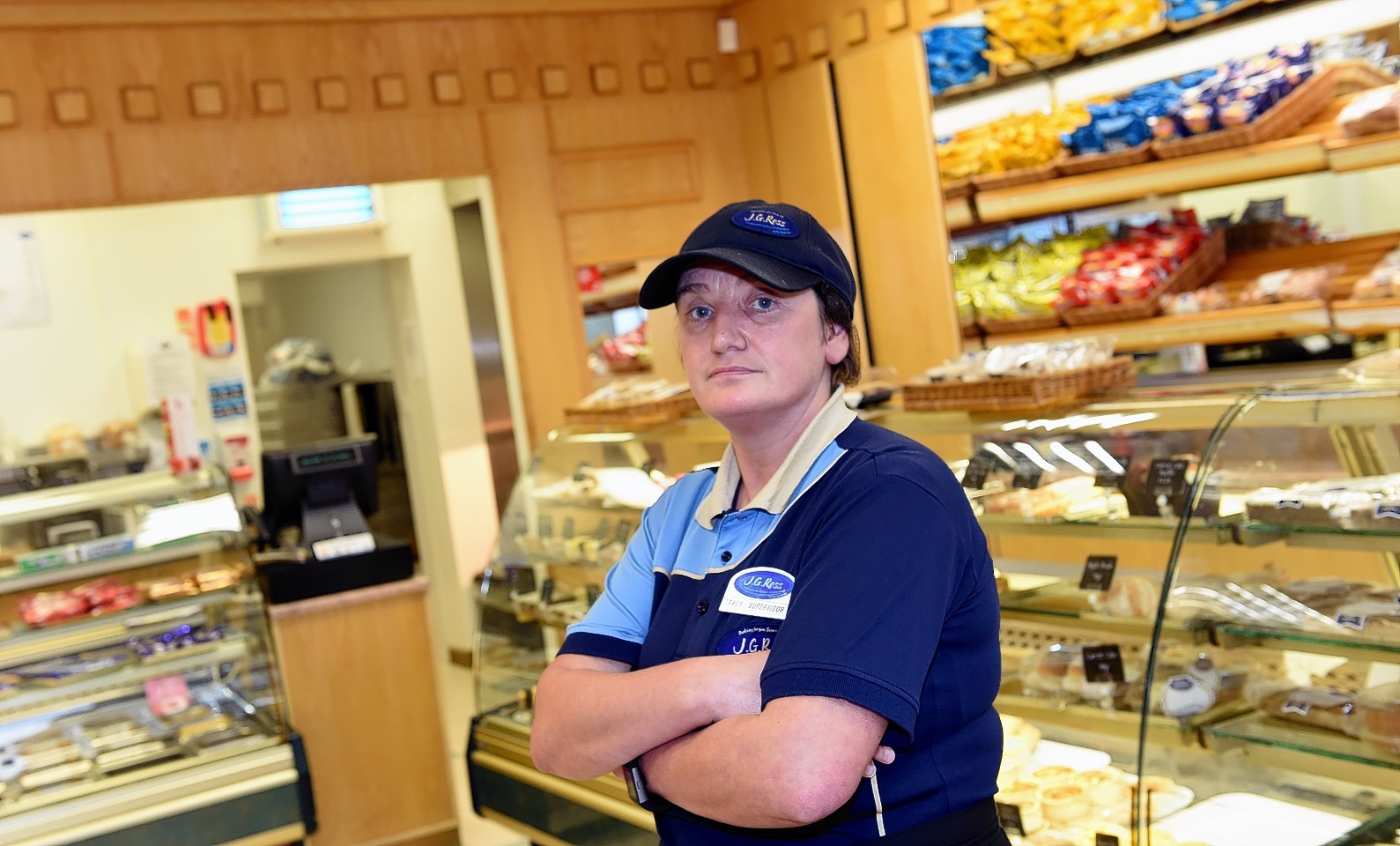 Heartless thieves have raided a charity box at a north-east bakery, making off with hundreds of pounds.
The culprits broke into the Banff branch of JG Ross on Tuesday night.
Police were alerted almost immediately when the thieves activated the shop alarm, but were unable to stop the thieves stealing two charity collection boxes.
A spokeswoman for the family firm said: "They were for Cancer Research and Cash 4 Kids – they are our two chosen charities, and it's something we do in all our shops.
"It's extremely disappointing that it's happened. Our shop isn't unsafe, this has been an opportunist. But the alarm was triggered and the police were quickly on the scene. Hopefully they'll be able to find the culprits."
She estimated that "a few hundred pounds" of donations were stolen. However only minimal damage was done to the premises during the break in.
Tracy Barron, the supervisor at the High Street branch, added that she was "so angry" that the collection tins had been stolen.
Mrs Barron alerted the local community to the burglary on social media, where residents of Banff and Macduff expressed their outrage.
One woman wrote: "That is just disgusting. No matter how desperate you may be, the thought of stealing from charities should never enter your mind."
And another added: "Scum."
Banff councillor John Cox said the culprits of the crime should be ashamed of their behaviour.
"Upset is not the word," he said. "They need to look at themselves and realise there are people in this world whose position is far worse than their own.
"That money has been donated by the community, possibly by their neighbours and friends, and the culprits need to take a long, hard look at themselves."
Last night a police spokesman said: "Inquiries are at a very early stage. We are aware of a break-in in the High Street area of Banff. We were made aware at around 11.55pm and we're appealing for anyone with information about the incident to come forwards."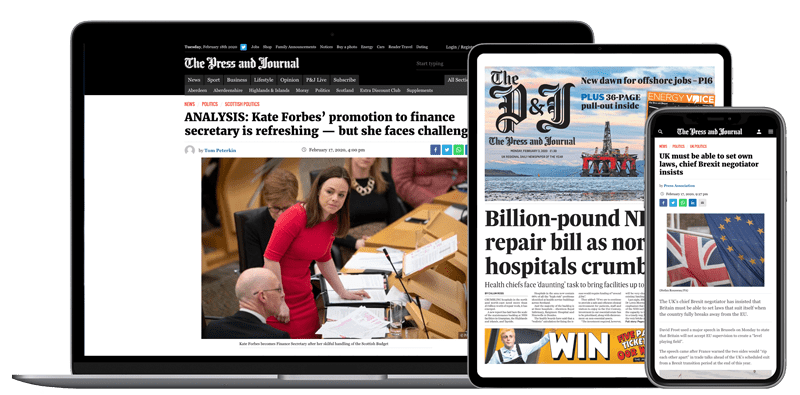 Help support quality local journalism … become a digital subscriber to The Press and Journal
For as little as £5.99 a month you can access all of our content, including Premium articles.
Subscribe