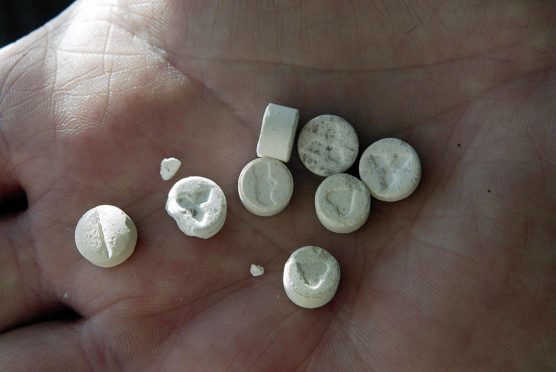 A teenager suffering from liver failure supplied ecstasy to a friend – despite suffering a bad reaction to it himself.
Kaolin Barron – who underwent two liver transplants last year – appeared at Peterhead Sheriff Court yesterday for sentencing, having previously admitting supplying the Class A drug.
The court heard the woman was found unconsciousness at the bottom of her stairs on October 18 after taking the pill.
She was taken to Aberdeen Royal Infirmary, and told police where she had got the drug.
And Peterhead Sheriff Court heard that another friend had bought two pills from Barron for £20 the day before.
Sheriff Christine McCrossan was also told that Barron, of Queens Cresecent, Rosehearty, sold the drug despite having a bad reaction to it himself.
She described the case as "very serious" and deferred sentencing to assess if a curfew would be an appropriate sentence for the 18-year-old.
"After he had a really bad reaction to the drug he supplied it to someone else – that's what really concerns me," she said.
"He can't plead ignorance.
"There has to be something to reflect how serious this is."
During the hearing, defence agent Leonard Burkinshaw told the court Barron is battling liver failure.
He said that in 2017, his client underwent two liver transplants and that he relies on his sister to take him to and from appointments in Edinburgh.
"Mr Barron's health is not great," he said.
"He himself underwent two liver transplants last year. He is still under the care of doctors in Edinburgh.
"Even today he is extremely yellow – his liver is not functioning as it should."
Mr Burkinshaw added that Barron is already on a community payback order, but was struggling to complete it due to his health.
Barron will return to court on March 27.