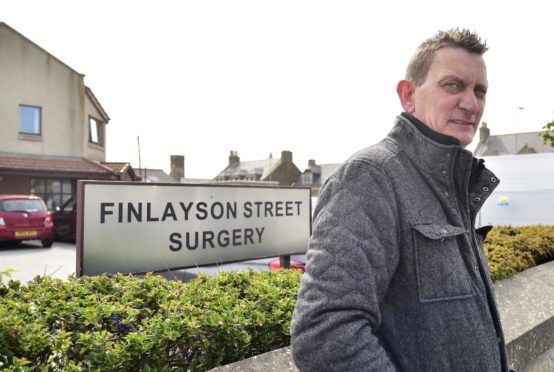 A charity boss has slammed a north-east GP surgery claiming he was refused treatment while he struggled to breathe.
Paul Greenall was working in a property opposite Fraserburgh's Finlayson Street Surgery when he was left clutching his chest due to a heart condition.
The 55-year-old, who is chairman of the Y Suffer in Silence charity, suffers from atrial fibrillation which can cause an irregular and abnormal heart rate and there is also an increased risk of stroke.
Mr Greenall managed to get to the surgery door at 8.15am on Monday, some 15 minutes before the practice officially opens.
He claims he saw someone inside, who he believed to be a nurse, but said he was told the practice was not open and could not help, leaving him to call for an ambulance himself.
Mr Greenall said: "I tried the door and it was locked and I saw a woman in blue uniform inside but she just ignored me.
"Eventually she looked at me and signalled to me to go away and told me they were closed.
"To be turned away is appalling in my eyes.
"I was hanging on the wall and was struggling to breathe. I could have gone into cardiac arrest there and then."
Mr Greenall, who works as a self-employed painter and decorator, has since spoken to bosses at the Finlayson Street Surgery and has lodged an official complaint.
He said: "The attitude of the staff was appalling.
"I spoke to the manager and she said they were not open until 8.30am.
"But I was in dire need of assistance."
Mr Greenall has now registered with another practice in Fraserburgh.
Finlayson Street Surgery is independently run but NHS Grampian have issued a statement on behalf of the practice.
A health board spokeswoman said: "We can confirm the practice has been contacted by the patient.
"They are investigating the matter and will respond directly to the patient. It would be inappropriate to comment further at this time."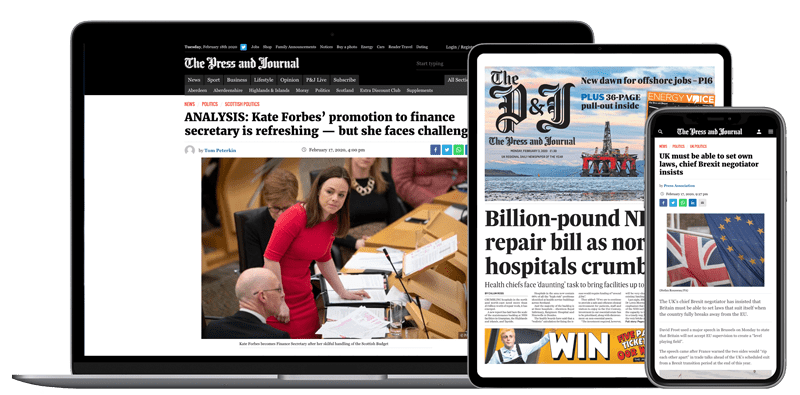 Help support quality local journalism … become a digital subscriber to The Press and Journal
For as little as £5.99 a month you can access all of our content, including Premium articles.
Subscribe