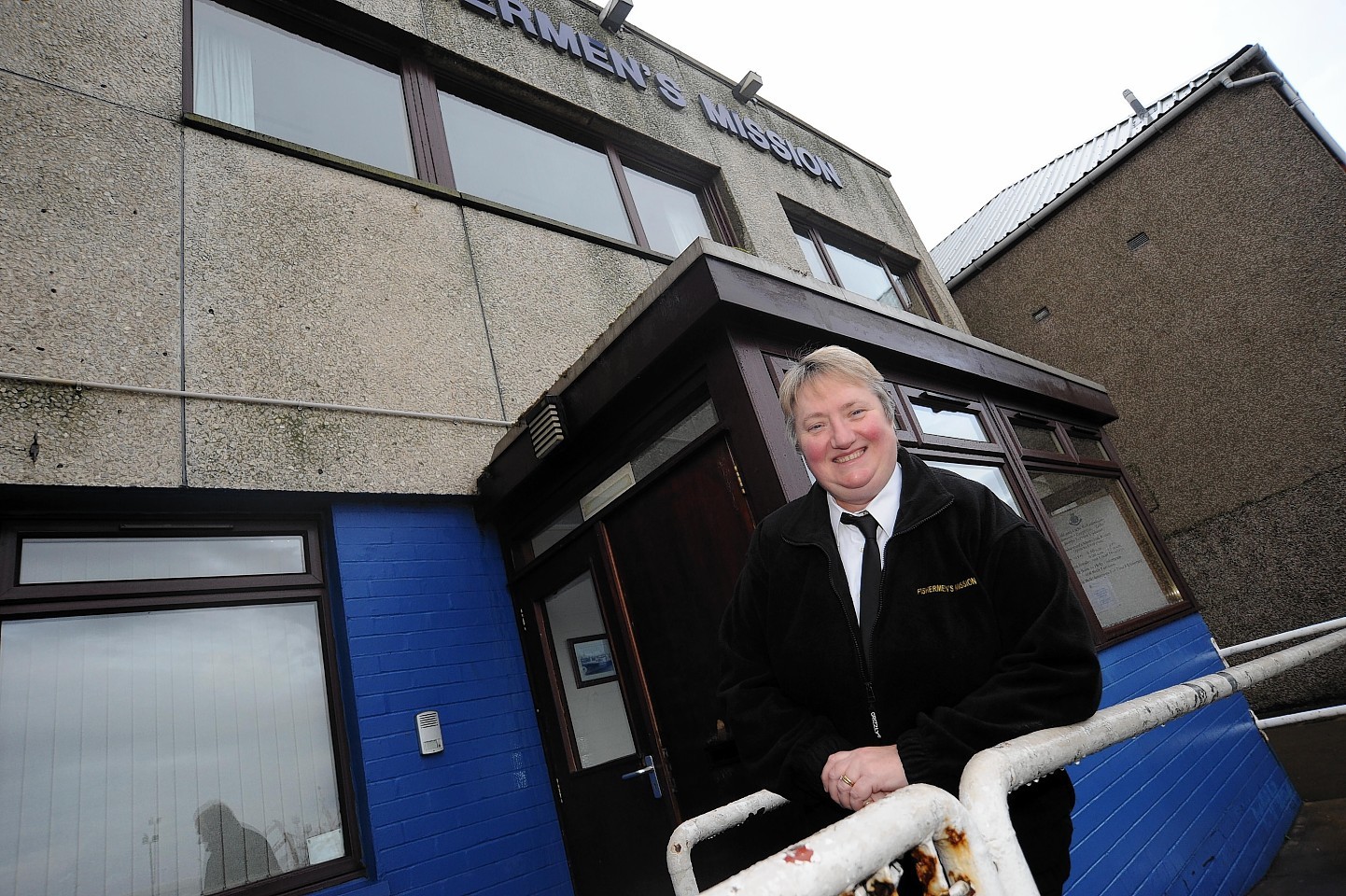 A Fraserburgh businessman is to help bring his local Fishermen's Mission up to scratch to meet the needs of the modern working seafarer.
Alex West, chairman of Westward Fishing Company, has already made a formal offer for the existing harbour-front mission offices with the view of providing a greater community focus.
The mission would remain at its current location, but could provide 24/7 facilities for the town's fishermen along with a refurbished office space. These would include a wet room for showers and a social area.
Explaining his plans, Mr West said: "I am very keen to retain and develop some of the more traditional facilities in the building, particularly the café and large meeting hall area."
He added that the fishing industry should play a part in making the town's growing migrant crews feel welcome, saying they were an important part of the success in the UK's largest shellfish port.
The development will also allow Fraserburgh superintendent Miriam Kemp to develop her outreach work within the area's more rural communities.
Last night, she said: "The Mission will get the best of two worlds, basically. The whole building will get developed and the canteen facilities will continue on in some form, but there will be no change to the memorial room. The needs of modern people are not the same as the needs of the past.
"The modern fishing fleet is 24/7 now, so it'll make the Mission more accessible. It will release me to do a lot more welfare work, making it more easier for folk who are out in rural communities – there's a lot more need for it these days with the way the fishing has been going.
"It'll be different. It's a different way of looking at how the Mission works, it's about getting it right for Fraserburgh. Alex believes in the Mission and its continued work. He wants to see it thrive," she added.
The partnership has, similarly, been welcomed by the Mission's chief executive, Commodore David Dickens who said the plans would "better reflect the needs of today's and tomorrow's fishermen".
Work on the centre is expected to begin in spring 2015. If there are no delays, the facilities could be re-opened by August.