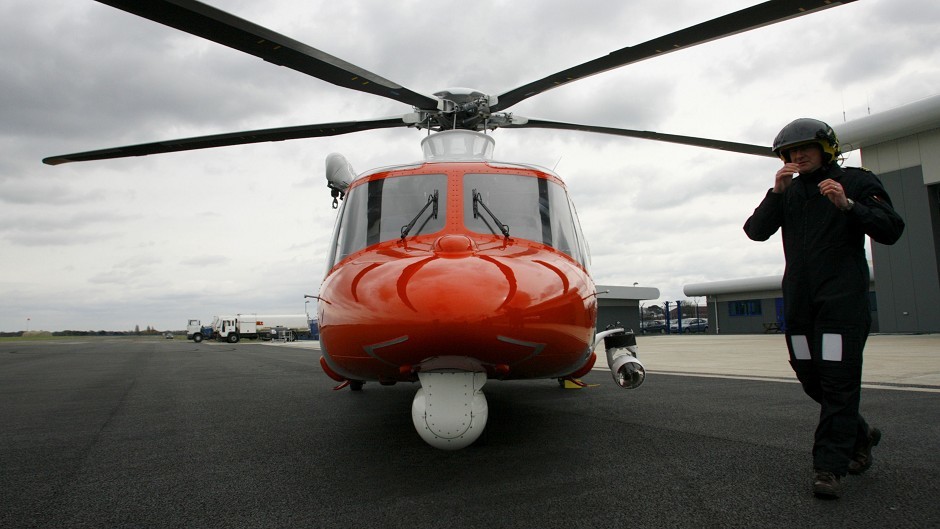 A man who died when his trawler sank in the North Sea was the Fraserburgh-registered fishing trawler's 45-year-old skipper, police have said.
The search 100 miles (161km) off the Northumberland coast for two missing crew members aged 38 and 32 has been called off.
Two survivors, men aged 38 and 28, were flown to Wansbeck Hospital in Northumberland suffering from hypothermia and have been released following treatment.
It was believed the captain was British, with four Filipino crew.
The Marine Accident Investigation Branch is investigating how the Ocean Way got into difficulties yesterday.
The skipper was airlifted with the two survivors by RAF helicopters, but he later died.
The Maritime and Coastguard Agency (MCA) said nothing had been found in the search for the remaining men.
A statement said: "Two helicopters and merchant vessels had been searching throughout yesterday afternoon and evening but were unable to find any sign of the two missing crewmen.
"The search will not resume."
Humber Coastguard said the vessel, registered in Fraserburgh, Aberdeenshire, was last heard from about 100 miles (161km) east of the Farne Islands.
It began transmitting an emergency beacon and attempts were made to contact the skipper as a rescue operation was launched.
Bertie Armstrong, chief executive of the Scottish Fishermen's Federation, said: "We are greatly saddened by this tragic news and our heartfelt thoughts and sympathies are with the family and friends of the crew at this very difficult time.
"This terrible accident highlights the very real dangers our fishermen face on a constant basis and is a sober reminder of the important role fishing plays in putting food on our plates."
Scotland's Fisheries Minister Richard Lochhead said: "This is a terrible tragedy and my thoughts are with the loved ones and friends of the crew.
This tragedy will be felt by all fishing communities and is a horrible reminder of the dangers our fishermen face day in, day out to bring fish to our tables with many paying the ultimate sacrifice.
"I would like to pay tribute to all the personnel involved in the rescue operation."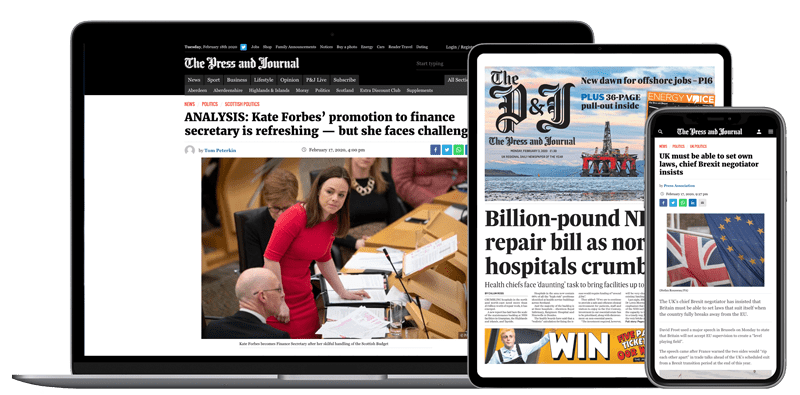 Help support quality local journalism … become a digital subscriber to The Press and Journal
For as little as £5.99 a month you can access all of our content, including Premium articles.
Subscribe