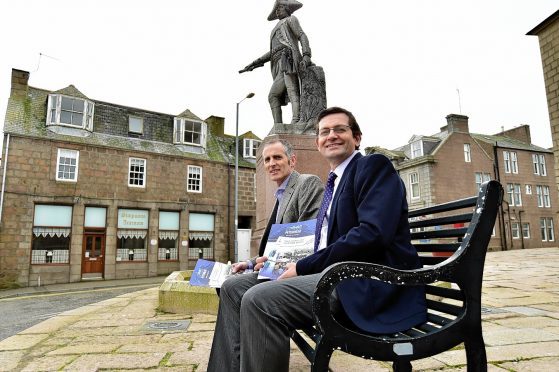 A north-east town famed for its marine cuisine will host a seafood festival next month.
The event in Peterhead will celebrate the community's fishing heritage and showcase the very best produce.
Market stalls will line the Chapel Street and Marischal Street which will showcase seafood cooking demonstrations and local arts and crafts
There will also be a children's play area and live music when the festival is held on Saturday, September 29.
It is the first planned event by Rediscover Peterhead as part of the business improvement scheme (BID) and it also has the support of Peterhead Port Authority and Aberdeenshire Council.
Rediscover Peterhead Chairman John Pascoe said it aimed at letting people know about the quality produce that is landed right on their doorstep.
He said: "Peterhead, as the largest fishing port in Europe, lands at its harbour the very best seafood and the festival is a tremendous opportunity for people across the north-east, and beyond, to see what is on offer and to enjoy the great hospitality in our town.
"The seafood festival is one of a number of new events that are being planned for the coming year, to both showcase what is on offer locally and to generate visitors to the town centre.
"This corner of Buchan has maybe not shouted about its undoubted quality food and drink offering in the past but we aim to change that with this series of events."
Rediscover Peterhead manager Iain Sutherland said they hope it could become an annual extravaganza.
He said: "The festival, the first of its kind since 2010 will celebrate the heritage and cuisine we have on our coastal doorstep and will see local businesses showcasing their produce in a community market in the heart of the town centre.
"Rediscover Peterhead hope that this event will grow year-on-year and be an annual celebration for everyone to look forward to each year."
Organisers expect an increase in footfall and are urging businesses in the town to take part to encourage visitors to stay into the evening.
For more information about the Peterhead Seafood Festival contact mail@rediscoverpeterhead.co.uk