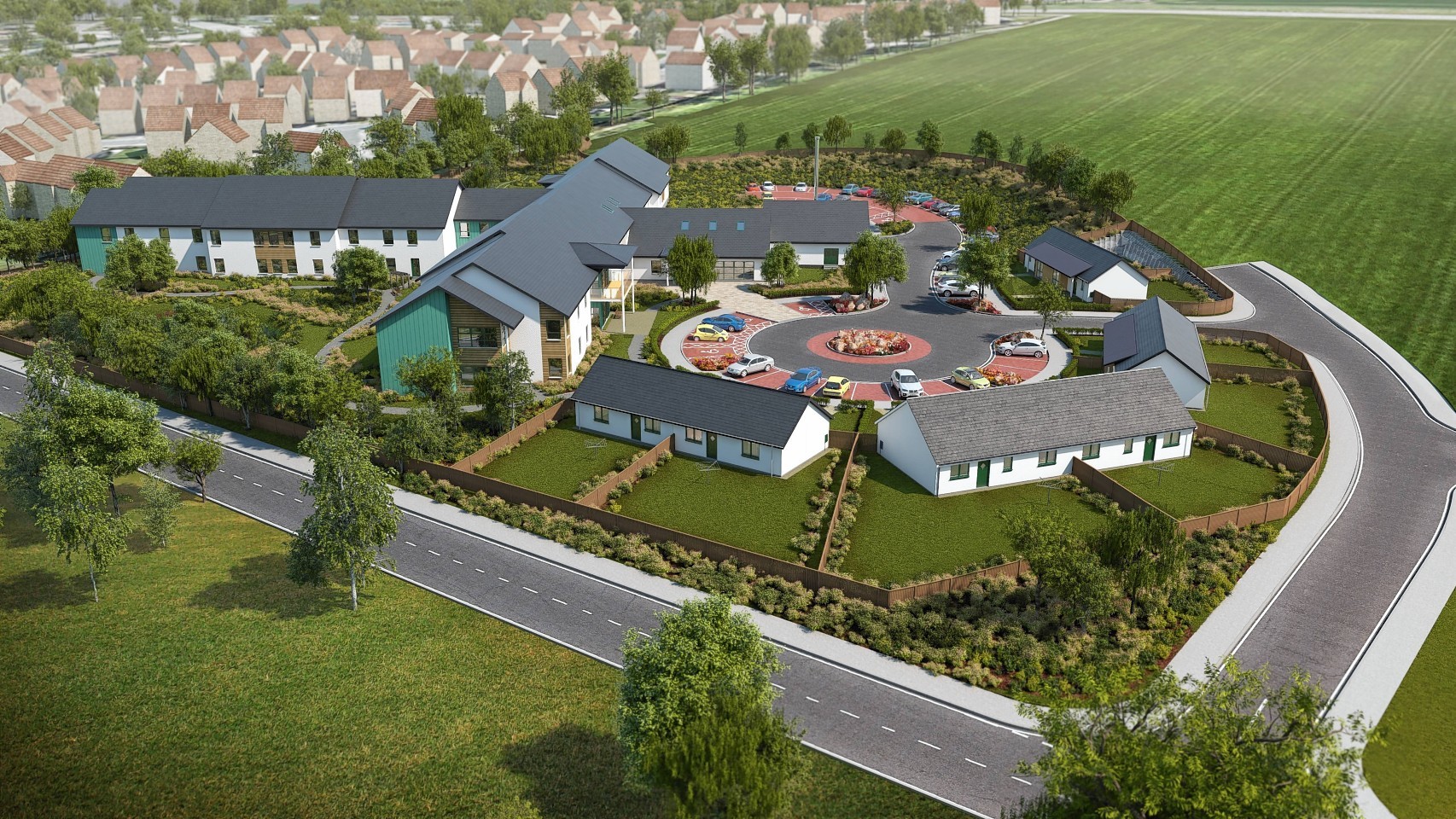 Local authority chiefs have revealed £8million plans for a "care village" to tackle the north-east's dementia timebomb.
The major development being proposed for Peterhead would offer up to 150 places for elderly residents and people with special needs.
It would be modelled on a similar scheme that opened at Stonehaven just over a year ago and is part of a wider £30million strategy aimed at coping with the region's rapidly growing population of older people.
A similar development is due to open at Inverurie in 2015.
Members of Aberdeenshire Council's social work and housing committee will be asked to back the proposal next week.
A site has yet to be identified for the project but a local authority spokesman said it was likely to be at Peterhead or on the outskirts of the town and would offer much-needed specialist accommodation for dementia suffers.
The plans are being developed in conjunction with NHS Grampian and would combine 24-hour care – provided with the help of technology such as phone links and sensors – with affordable rented housing.
They have been tabled as the authorities in Aberdeenshire grapple with a projected 50% rise in the number of residents aged 65-74 and a 73% increase in the number of people over 75 by 2025.
The figures for people with dementia in the north-east are also expected to double over the next 25 years from the current 4,100 recorded cases.
Sandra Buchanan, vice-chairwoman of the Peterhead Aged and Infirm Committee, welcomed news of the project last night.
"There seems to be a real shortage of sheltered accommodation in this area right now, so this would go some way to addressing that," she said.
"This kind of development would give people their privacy and independence, but also ensure they are looked after at all times.
"The fact is that people are living longer these days and that's why projects like this are needed."
A spokeswoman for Alzheimer Scotland said the increase in the number of dementia cases was linked directly to the country's growing older population.
In a report, Aberdeenshire Council's director of communities, Ritchie Johnson, said: "Peterhead is well placed to meet the future needs of older people in the north-east, as well as reaching into settlements across central Buchan and south towards Ellon."
If the plan is endorsed by councillors next week, a formal study would be carried out to select the most appropriate site in or around the town.
Comment, Page 28