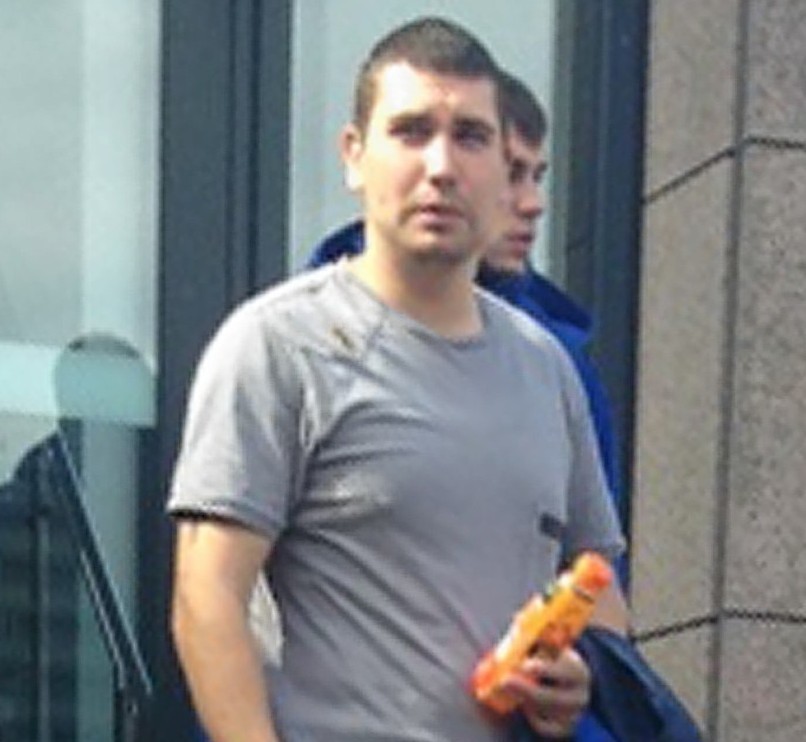 A learner driver led police on a high speed pursuit through a north-east town, a court heard yesterday.
Sean Forsyth mounted pavements and swerved across carriageways as tried to evade officers around Peterhead in a chase which lasted for more than a mile.
Yesterday, the 25-year-old, who only has a provisional licence, appeared at Peterhead Sheriff Court and admitted driving dangerously at excessive speeds.
He was fined £300 and banned from the road for 18 months.
The court heard that Forsyth, from Mintlaw, had driven a friend's car to pick up supplies for a party in the early hours of August 30, last year.
Fiscal David Thorburn said at just after 1am, police in a marked patrol car spotted Forsyth driving his pal's silver Vauxhall Corsa at speed through the town centre.
The officers went after the hatchback when it turned onto Wilson Street.
"The vehicle was seen swerving across the carriageway," Mr Thorburn said. "Police followed it and activated their blue flashing lights in an attempt to get the accused to stop."
Mr Thorburn said that, according to a passenger in the car, Forsyth swore repeatedly but refused to pull over.
"It was noted by officers that the vehicle was hitting the kerbs and swerving across solid white lines," he said.
The pursuit continued for 1.3 miles along several streets including South Road, Queen Street, North Street, Cooperage Square, Wilson Street and Waterside Road.
Eventually, Forsyth stopped the car and was arrested. It later emerged he had no driving licence nor insurance, charges which he also admitted.
Defence agent Iain Jane said Forsyth, whose address was listed on court papers as 15 Artlaw Crescent, Mintlaw, had been at a party that evening and had volunteered to drive out to buy more snacks. He was one of the only guests who had not been drinking that night.
"His driving was reprehensible. It was nothing more than a botched haphazard attempt to get away from police," he said.
"He understands that this is a very serious matter. There is no mitigation here."
Sheriff Andrew Miller told Forsyth: "This is a serious matter and you should be in no doubt about that.
"You drove for more than a mile after the police had asked you to stop. It is very concerning."
Forsyth, who recently relocated to Forfar, was told if he had not pled guilty at an early stage he would have faced two years disqualification.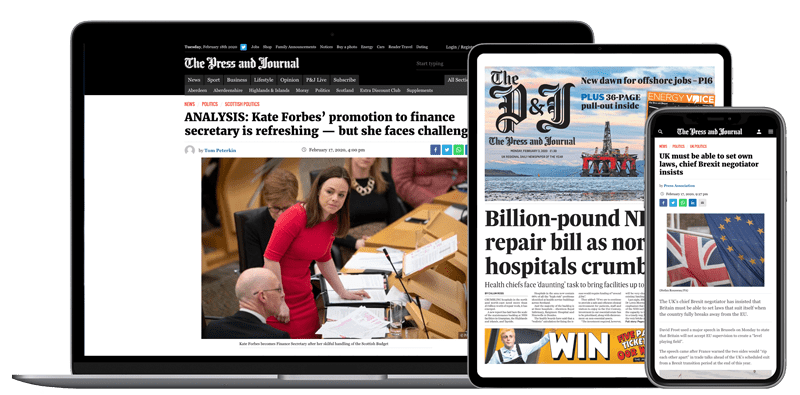 Help support quality local journalism … become a digital subscriber to The Press and Journal
For as little as £5.99 a month you can access all of our content, including Premium articles.
Subscribe