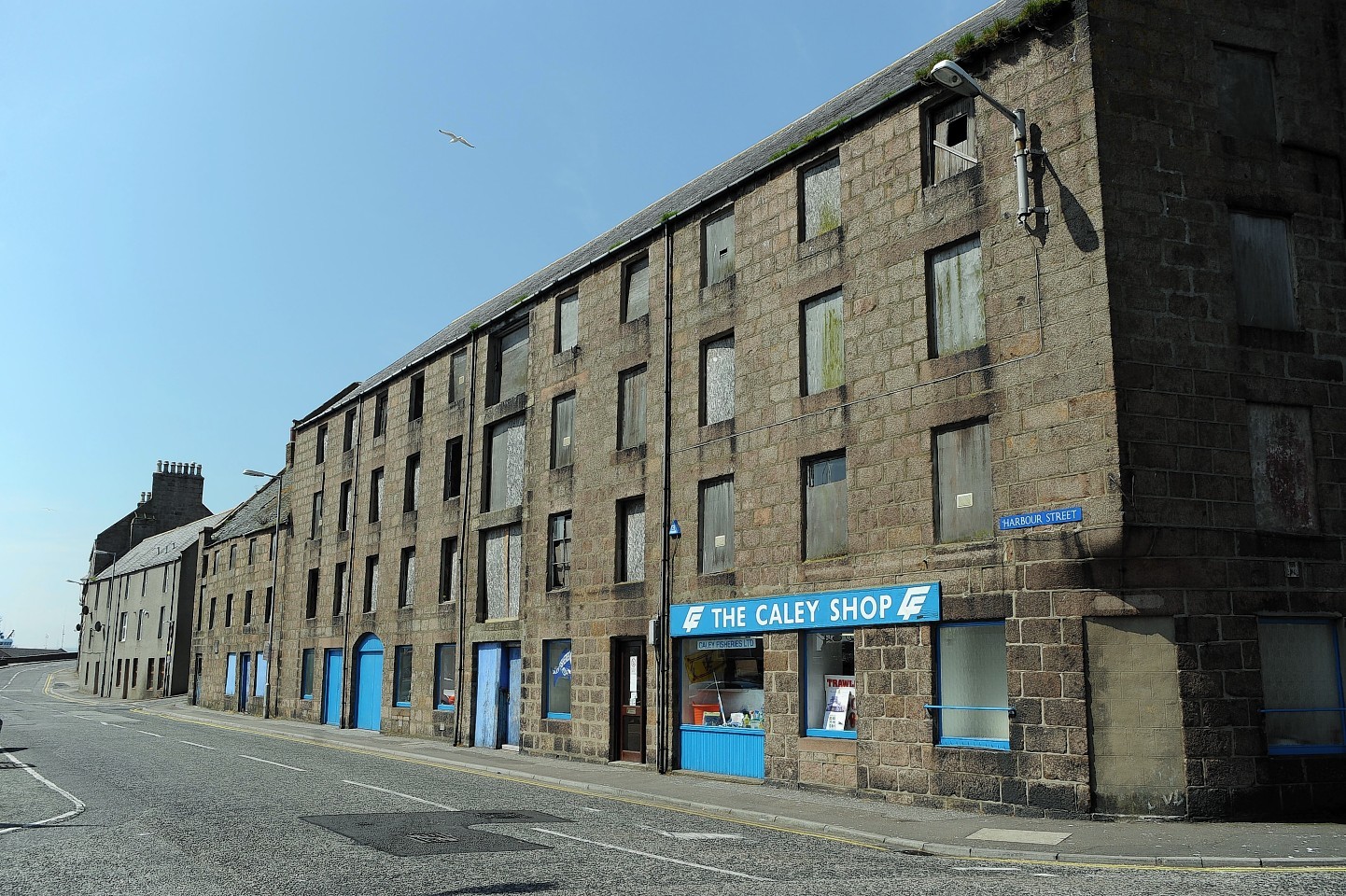 The chairman of Peterhead Football Club is pushing on with plans to transform a local eyesore into up-market accommodation.
Roger Morrison, who owns a stake in the Scottish League One side, is a director of developers Fulmor Ltd which he co-owns with William Fulton.
Their plans to convert the disused Caledonian Fisheries building on Harbour Street, Peterhead, into single-bedroom flats first came to light in 2009 and has already been backed by Buchan councillors.
But now revised plans, reducing the number of flats from 18 to 15 have been submitted to give residents more living space.
Mr Morrison said the change was in the best interests of the 19th century building and its future occupants.
Last night, Mr Morrison said the change in unit numbers was in the best interest of the 19th century building and its future occupants.
"It was only to do with size, really. They're getting larger bedrooms with the 15 rather than 18," he said.
"It's an old, old building – it's one of the oldest in the town – and I think it will really improve the harbour.
"We're just waiting for the final piece of funding, really. There's various agencies involved with it from the council to
Langstane and Historic Scotland. There's a meeting on Thursday and I think that's the last link.
"It's a building that's commercially very difficult to do, but it will be a great improvement."
According to the planned layout, there will be space for an antiques shop, museum, restaurant and art gallery on the ground level, as well as car parking for up to 14 vehicles, a landscaped area and outdoor stairwell.
The original plans, which were submitted in 2013 and approved in January last year.
Local councillor Alan Buchan said that the new accommodation would be a welcome boost for the town.
"That building has been under renovation for years and, if we can get it done and people into it, it's very welcome. Even if it's 15 or 18, it's very much a plus for that area. It's most welcome either way.
"We're really looking to regenerate that area," he added.