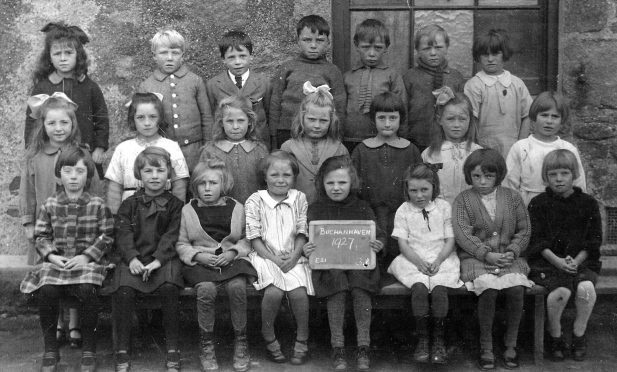 A north-east heritage group is celebrating a £40,000 funding boost from a Scottish landfill firm.
The Buchanhaven Heritage Society will use the money to finish refurbishing its community centre project in Peterhead.
The society is based in a 19th century schoolhouse in the town and the premises are "much in need" of an overhaul.
The money awarded by the Sita Trust, through the Scottish Landfill Communities Fund, will be spent installing new windows and doors, repainting and adding new toilets, including disabled-access facilities.
Alex Geddes, the chairman of the group, said: "We are delighted with the award of funding from Sita Trust which will not only ensure the building will be wind and water tight, it will also allow us to instal a disabled toilet within the centre."
Mr Geddes said that without the backing of Sita Trust, the centre would have been at the mercy of the elements and that the group was "indebted" to the organisation for its support.
He added: "Once the works are complete we can then look to other sources for some internal works we intend to carry out, but this has been a major step forward to our project plan and we look forward to seeing the centre evolve in the early part of 2016."
The Sita Trust, an affiliate of waste firm Sita UK, provides grants to community and environmental groups through the Scottish Landfill Communities Fund.
Marianne Ivin, of SITA Trust, said: "The Buchanhaven Heritage Society are a very enthusiastic and very driven group who are looking to make maximum use of the historic little school building.
"It will be great to see the group get started on their three-phase plan of refurbishment works."