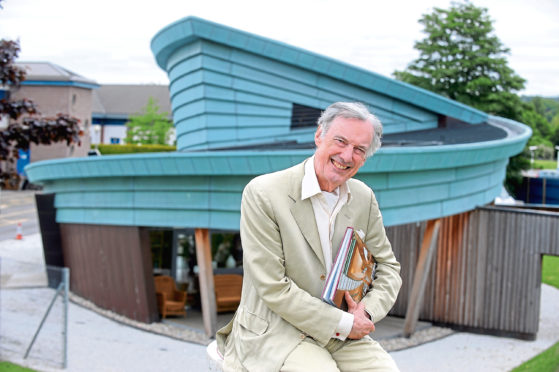 The director of a major cancer support network has died at 80.
Charles Jencks, who co-founded Maggie's alongside his late wife, died on Sunday evening at his home in London.
There are Maggie's Centres at Raigmore Hospital, Inverness, and Aberdeen Royal Infirmary which provide emotional and social support to people with cancer and their family and friends.
He started the centres with his late wife, Maggie Keswick Jencks, when she was diagnosed with terminal cancer in 1993.
There are now 24 locations across the UK and abroad which help sufferers not to "lose the joy of living in the fear of dying", as Maggie once said.
Jencks was also a renowned cultural theorist, landscape designer and architectural historian.
His best-selling books include The Language Of Post-Modern Architecture, The Universe In The Landscape and The Architecture Of Hope.
He lectured at more than 40 universities around the world and was described as "the godfather of postmodernism".
Jencks's London home in Holland Park was grade one-listed by Historic England in 2018 and plans are under way to convert it to a house archive museum called the Cosmic House, which will be open to the public by appointment.
The 80-year-old was known for his unique designs and went on to develop his "cosmic landform principles" in projects in Edinburgh, Milan, New York, Cambridge and Suncheon, South Korea. His trademark was an ever-expanding "evolutionary tree", a complex diagram that attempted to visualise the messy history of architectural movements as a tangled matrix of "tortuous blobs", which looked like a cross-section through a wormery.
His book Modern Movements In Architecture, largely based on his PhD thesis, argued that modernism was a much more diverse affair than previous histories had claimed.
Jencks married Pamela Balding in 1961 and they had two sons. They divorced in 1973.
He married Maggie five years later. The pair had two children, John and Lily. Maggie died in 1995.
He is survived by his third wife Louisa Lane Fox, whom he married in 2006, and his four children.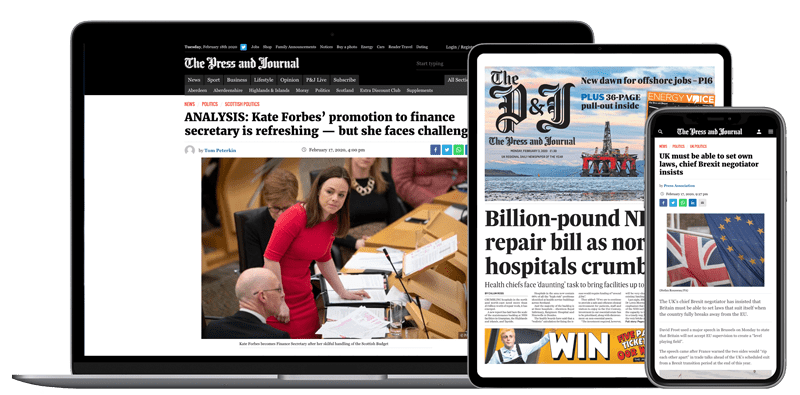 Help support quality local journalism … become a digital subscriber to The Press and Journal
For as little as £5.99 a month you can access all of our content, including Premium articles.
Subscribe