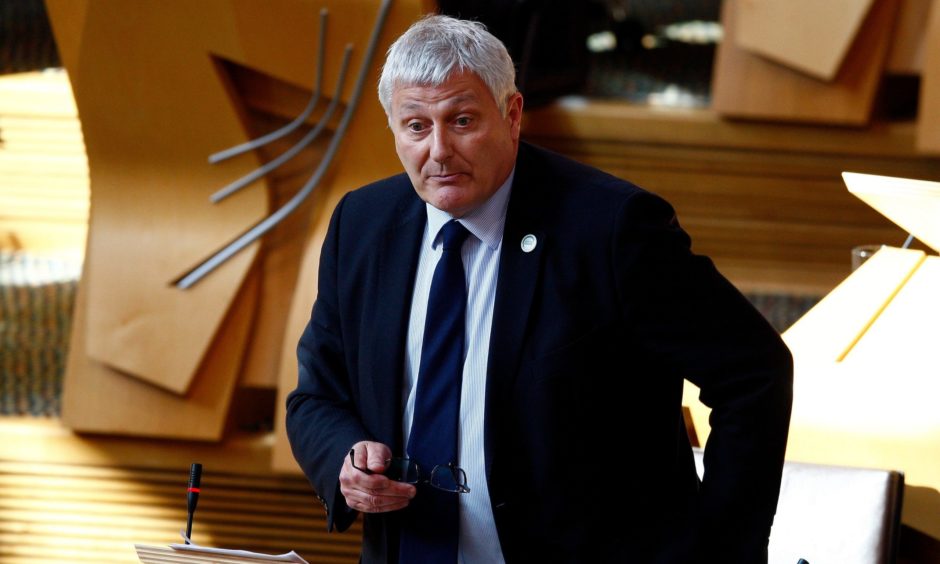 Child abuse survivors in Scotland are "upset and concerned" that they could be blocked from claiming compensation from care organisations.
Opposition MSPs have urged Scottish ministers to reconsider a plan that could ask survivors to forfeit the chance to sue care sector groups if they want to secure new "redress" payments from the government.
They raised concerns in Holyrood that it could effectively let operators of scandal-hit institutions "off the hook" by safeguarding them against civil claims.
The measure has been proposed as part of a Bill tabled in Holyrood that would set up a new body, Redress Scotland, to oversee applications from people who were abused as children in residential care before December 1 2004.
Survivors will be able apply for a fixed-rate redress payment of £10,000 or an individually assessed payment of up to £80,000 after a more detailed examination of the person's experience.
The Scottish Government has said it will be faster than the civil court process and that, in some circumstances, next of kin of deceased survivors will be able to apply for a redress payment of £10,000.
However, MSPs raised concerns that to access the money survivors would have to agree not to proceed with civil claims against the organisations involved.
Labour's Iain Gray said: "We cannot allow survivors to feel that somehow we are giving with one hand and taking away with another."
Scottish Green MSP John Finnie said: "I've heard from upset and concerned survivors that the redress scheme as proposed by the Scottish Government risks letting organisations where abuse took place off the hook.
"The payments proposed as part of the redress scheme are substantially lower than survivors could receive if they pursued a civil claim in the courts, yet they would be barred from pursuing such a claim if they signed up to the scheme.
"I don't doubt the Scottish Government's good intentions in introducing the Bill, but it is vital that the payments do not simply act as a shield for organisations to avoid paying out larger sums of compensation."
Education Secretary John Swinney admitted that the disputed section of the Bill would have to be debated.
He said: "I recognise the sensitivity of the issue. The judgement I have come to is that this Bill provides the most reliable means by which an individual may be able to secure financial recompense for the suffering that they have endured, in its broadest sense.
"But it will relieve them of a civil legal process, about which they are not guaranteed a positive outcome.
"It could involve a degree of personal and financial stress for the individual to pursue that civil legal action, whereas I consider this approach is more reliable.
"Crucially, by providing the waiver element within the Bill, I think we strengthen the ability to secure contributions from organisations, who will be able to address the wrongs that were committed by their predecessors in the past."
The Redress for Survivors Bill, an important step for survivors of historical in care child abuse, has been published.

Read more ➡️https://t.co/8u9nwpJLyo pic.twitter.com/vjqTm3ZwRO

— ScotGov Education (@ScotGovEdu) August 14, 2020