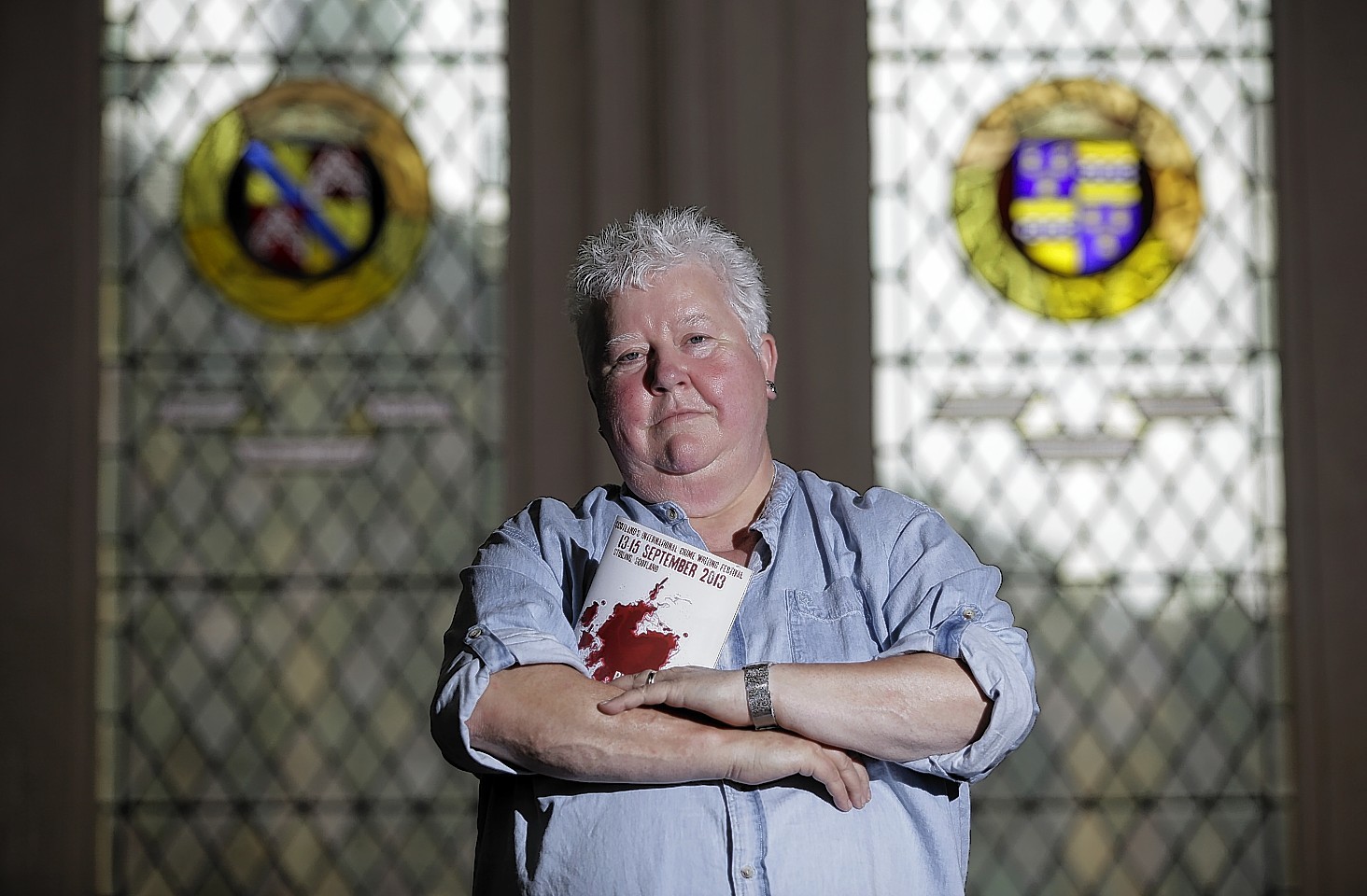 Crime writer Val McDermid has given her support to the Yes campaign for independence.
Ms McDermid, the creator of psychologist Dr Tony Hill and author of Wire in the Blood, has also criticised the negativity of the Better Together campaign.
The popular writer, who is from Kircaldy, said she was announcing her stance "with a degree of trepidation".
She said: "The only basis I could find for making a choice is to look at the track record of what the Scottish Parliament has done differently from Westminster since we've had some power restored to us.
"And, overwhelmingly, I prefer what we've done north of the border – free prescriptions, no student tuition fees, social care for elderly people.
"So, with a degree of trepidation, I'm going to nail my colours to the mast of aspiration and vote Yes."
Earlier this month, the University of Dundee named its new morgue after Ms McDermid.
Former Bishop of Edinburgh Richard Holloway has also spoken out in favour of independence.
Bishop Holloway, the former Primus of the Scottish Episcopal Church, and a BBC broadcaster, is a Fellow of the Royal Society of Edinburgh.
He said: "Rather than making a positive case for the union, the Better Together campaign has wasted its energy on attacking the idea that Scotland could go it alone, a tactic guaranteed to anger those of us for whom the question was never whether we could but whether we should.
"And there has been little recognition on the unionist side that the British political system is broken.
"The major factor in my own mistrust is outrage at the wars we have fought in Iraq and Afghanistan for no valid moral purpose.
"I am ready to forgive politicians for getting economics wrong, but never for taking us into costly and unnecessary wars."
Chief executive of Yes Scotland Blair Jenkins welcomed the support of the two high-profile figures.
He said: "The Yes campaign is thriving on the ground and in the polls, and it is fantastic that such highly respected people as Val McDermid and Richard Holloway are joining the growing number of people declaring for Yes."