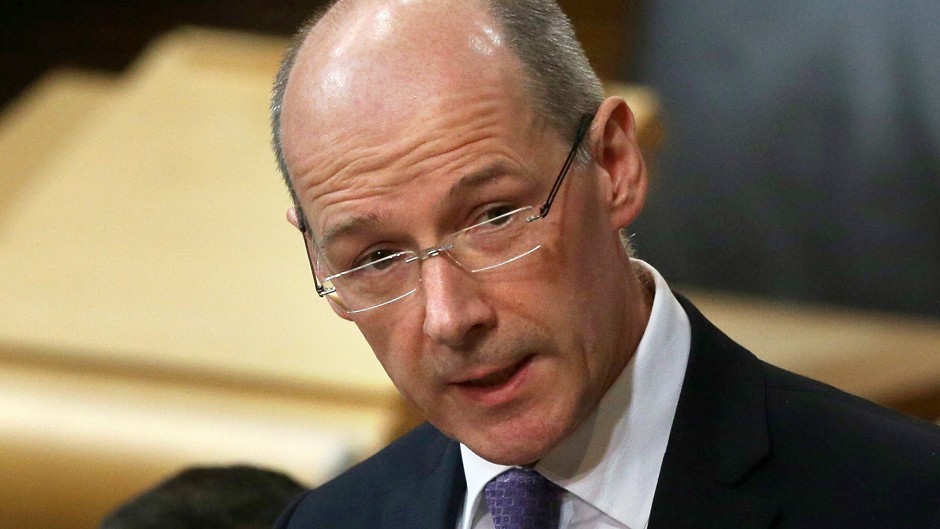 Deputy First Minister John Swinney has accused Labour of resorting to scaremongering to try and shore up flagging support.
The SNP MSP, who is also Scotland's finance secretary, claimed his party was not proposing austerity even though he did not directly challenging the £7.6billion funding blackhole figure cited by Labour.
Liberal Democrat deputy leader Sir Malcolm Bruce said he and his colleagues also believed that the SNP's full fiscal autonomy posed a "clear and present risk" to public services.
But Mr Swinney claimed Labour was "insulting people's intelligence" and the purpose of fiscal autonomy was to provide Scotland with powers to grow the economy "instead of the failure and cuts of successive Westminster governments".
"Labour's campaign is becoming so desperate in Scotland that they are resorting to the same fears and smears that caused such a huge surge in the 'yes' vote during the referendum," he added.
"They have retreated into a fantasy bubble, hosting a press conference riddled with factual inaccuracies and inconsistencies.
"Shadow Chancellor Ed Balls told people in Scotland today that the mansion tax would mean more funding for Scotland this year but Labour have already been forced to admit that none of the money it expects to raise would be in the first year."
Mr Swinney said it was bizarre that Scottish Labour leader Jim Murphy claimed that the SNP had voted against the 50p tax rate when it was his colleagues who tried to prevent it from being scrapped in the first place.
"In reality, the only people who are proposing further austerity are Labour, the Tories and the Lib Dems," added the minister.
"Labour MPs walked through the Westminster lobby with the Tories to vote for £30billion of further cuts."