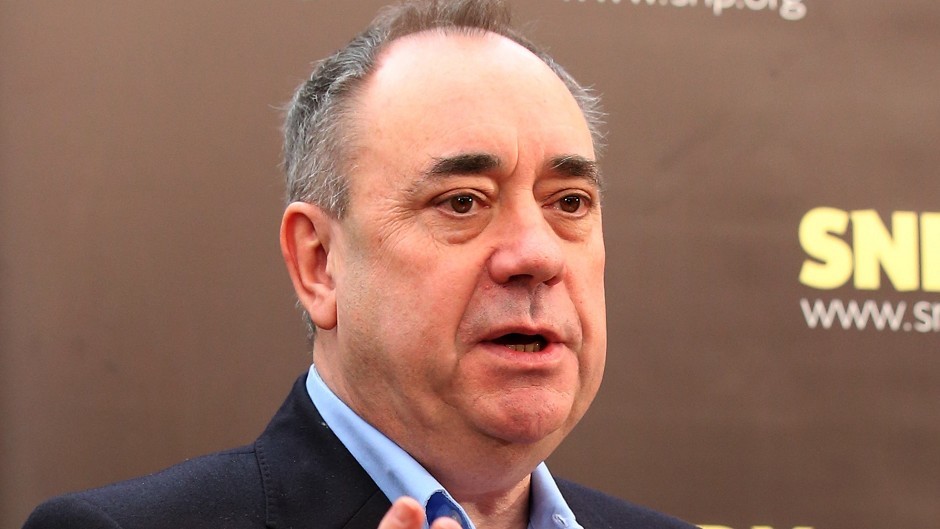 The stage is set for a battle after Alex Salmond indicated the SNP would not back plans for airport expansion in the south-east of England unless the Tories hand Scotland millions of pounds.
The former first minister called for a "guarantee" from the UK Government that any public money spent on infrastructure linked to a new runway would be "properly Barnetted".
In the Press and Journal earlier this week, he warned against another "fiddle" like the Olympics when he says only a small percentage of the spend was subject to the Barnett Formula.
The Gordon MP insisted Scotland must get its "fair share" – both in terms of money and flight routes.
Going further in an interview with a London paper yesterday, Mr Salmond added: "Heathrow says it's a private development, but it depends on at least £5billion of public money, and that's only the initial estimate.
"What we'd want to know is that if it were to be a development which depended on infrastructure spending, is that spending going to be properly Barnetted?"
In a thinly veiled threat to David Cameron, who has said he will make a decision on the Airports Commission's report recommending Heathrow expansion by the end of the year, Mr Salmond stressed the SNP had "a lot more influence" at Westminster now, compared to 2012.
The former SNP leader, who branded Sir Howard Davies' report "pretty shoddy", went on: "There haven't been any guarantees from the Government about the Barnetting, not of the airport expansion itself but of the infrastructure leading to the airport. If there is to be spending like that, then it has to be Barnetted."
If the £5billion of Heathrow-related spending Mr Salmond referred to was subject to the formula, it could mean an extra £500million for Scottish projects.
Last night a Heathrow spokesman – who confirmed the expansion itself would be 100% privately financed – told the P&J the Scottish Government would be "entitled" to reimbursement if the UK Treasury made a contribution to associated public transport upgrades.
But a Treasury spokesman said the effect on funding for the devolved administrations would be "worked through in the normal way" if the final decision had any implications for public spending.
If the project is deemed to be of benefit to the whole UK, ministers could argue the Scottish Government does not need to be reimbursed.
Gatwick chief executive Stewart Wingate said it was "unreasonable" to expect taxpayers to fund infrastructure around Heathrow, pointing out the money could be "better spent" on other projects in Scotland and the UK.
Mr Salmond said the rival camps, which each sent lobbyists to the party conference in Aberdeen, had been "desperate" to speak to the SNP.