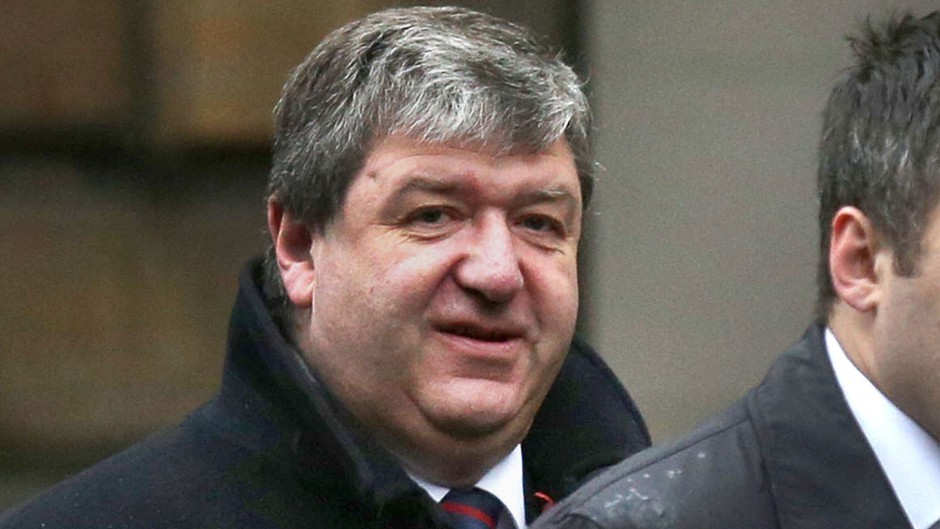 Former Scottish secretary Alistair Carmichael insisted last night he had been the victim of a "politically motivated" campaign after judges dismissed a legal challenge to his election.
The Liberal Democrat northern isles MP branded the case brought by four of his constituents "a deliberate attempt by nationalists to remove the last Scottish liberal voice at Westminster".
He also described it as a "mark of the unhealthy polarisation of Scottish politics since the referendum".
But the petitioners said the outcome was "more of a loss than a win" for the Orkney and Shetland MP, pointing to the judges' finding he told a "blatant lie".
Scottish Greens candidate John Finnie, who is currently sitting as an Independent MSP, urged Mr Carmichael to reconsider his position in light of the "hairsplit decision", suggesting he resign and fight a by-election.
And the SNP said it was doubtful he or his party would "survive the court of public opinion".
The ruling was delivered after a three-day specially-convened election court hearing in Edinburgh.
Mr Carmichael's constituents claimed he misled voters and "acted dishonourably" in the run-up to the general election.
He came under pressure to quit after admitting responsibility for leaking a memo written by a civil servant which wrongly suggested First Minister Nicola Sturgeon wanted David Cameron to win in May.
Following a Cabinet Office inquiry, Mr Carmichael, who had previously insisted he was unaware of the document, admitted he had allowed his special adviser Euan Roddin to release details of it.
Reacting to the judgment, Mr Carmichael thanked those who had helped him and his family through a "difficult and stressful time".
Of his constituency, he said: "These are very special communities, and it is where my wife and I have made our home and where we are bringing up our family.
"The interests of the northern isles have always been, and always will be my first priority. It remains an honour and a privilege to be their MP."
Senior Lib Dems lined up to welcome the ruling, with party leader Tim Farron calling it the "right outcome".
Willie Rennie, leader of the Scottish Liberal Democrats, said his colleague had been vindicated.
He added: "In the face of this politically motivated and often ugly legal campaign it has been a difficult time for Alistair, his family and his friends. But it is now over."
Mr Carmichael is, however, still being investigated by the parliamentary commissioner for standards Kathryn Hudson.
In a statement, the "Orkney Four, who ran a crowdfunding appeal to pay for their challenge and were named in court papers as Timothy Morrison and others , said the case had been lost on the "slimmest of legal technicalities".
It added: "It is more of a loss for Alistair Carmichael than a win. To appreciate the true tenor of the judgment the full transcript should be read.
"The petitioners have won two out of the three points. We are disappointed but see the win as caveated by damning comments on Mr Carmichael's behaviour by the judges."
Mr Finnie said a "lie is a lie" and that Mr Carmichael's integrity had been "shot to pieces".
He added: "I believe Mr Carmichael should seriously consider his position following this hairsplit decision by the court.
"Perhaps he wants to consider resigning and go into a by-election to allow him to face his constituents with the full facts and the opportunity to regain their support."
But Mr Carmichael insisted Mr Finnie was "flogging a dead horse", and pledged to continue as an MP.
He added: "Mr Finnie of course was elected as an SNP MSP and then turned his coat. He did not resign his seat. It is yet another example of a nationalist with double standards."
An SNP spokesman said: "While he prevailed in the election court on a strict interpretation of the law, it is much more doubtful that he or his party will survive the court of public opinion."
Rejecting the petition, the judges said it had not been proven beyond reasonable doubt Mr Carmichael had committed an "illegal practice".
They concluded he had told a "blatant lie" in a Channel 4 interview when he denied having prior knowledge of the memo leak, which emerged about a month before voters went to the polls.
But they said they were left with a "reasonable doubt" on whether the lie could properly be characterised as a false statement of fact "in relation to his personal character or conduct".