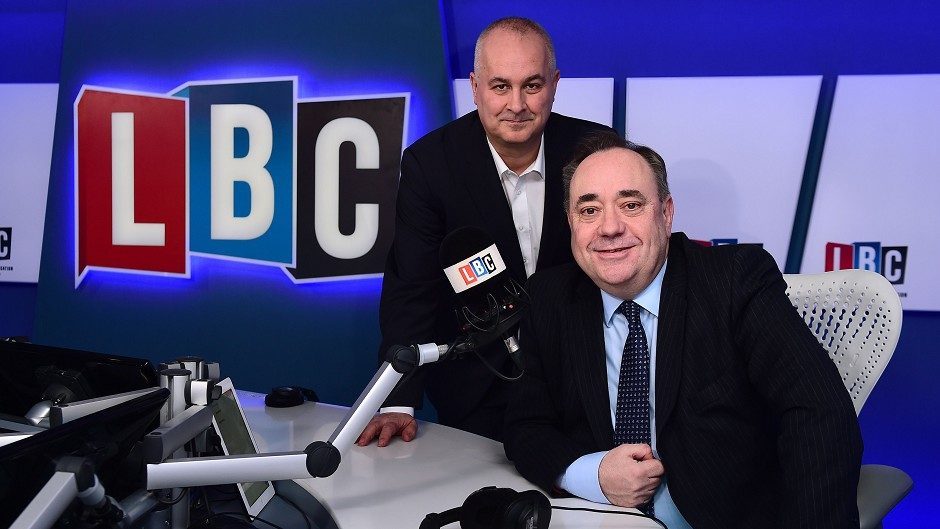 Former first minister Alex Salmond has called on Donald Trump to give up Turnberry – claiming it would be "impossible" for the golf course to host the Open while he remains owner.
The Gordon MP also stood by his call for the US presidential hopeful to be banned from the UK on his debut weekly LBC Radio phone-in.
He answered questions on a range of subjects including falling oil prices, a second independence referendum and the EU during the 30-minute slot.
At the suggestion of a Tayside caller that it would be a backward step to bar the US tycoon from the UK for his comments on Muslims, Mr Salmond said Home Secretary Theresa May should judge him no differently to anyone else.
Moving on to golf, the ex-SNP leader then added: "As long as Donald Trump owns Turnberry, I think it's impossible actually for the Royal and Ancient to take the Open there.
"Every time they don't take the Open to Turnberry, that costs the Scottish economy and Turnberry £100million.
"It would be a better thing for Scotland if it wasn't Trump Turnberry.
"I would like it to go back to just being Turnberry golf course – one of the greatest golf courses in the world and where the best two Opens since the Second World War have taken place."
Mr Salmond also said his invitation to open Trump International Golf Links in Balmedie had been withdrawn "at the last minute".
Referring to the £230million European Offshore Wind Deployment Centre (EOWDC), in Aberdeen Bay, he told listeners: "He (Mr Trump) has used his position to start objecting to all sorts of other things, having secured his development, which was controversial it has to be said."
Mr Salmond was later quizzed on the question of a second independence referendum.
Asked what would happen in the event of the UK voting for Brexit but Scotland voting to stay in the EU, he replied: "I think the pressure to have an early referendum on Scottish independence under these circumstances would be irresistible."
He said the timing would depend on two things – the first minister and the people of Scotland, who he described as being "in the box seat".
Earlier in the show, Mr Salmond revealed his support for Labour MP Toby Perkins's proposal for England to have its own national anthem, backing Jerusalem as his preference.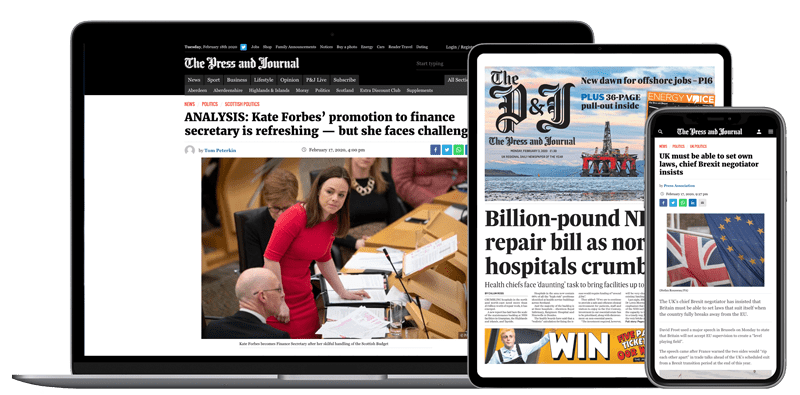 Help support quality local journalism … become a digital subscriber to The Press and Journal
For as little as £5.99 a month you can access all of our content, including Premium articles.
Subscribe