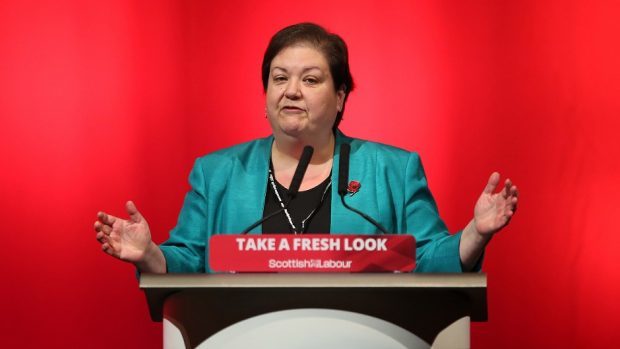 Nicola Sturgeon has been accused of "breaking the promise she was elected on" after failing to scrap the council tax.
Both the 2007 and 2011 SNP manifestos contained pledges to ditch the controversial tax, leading opposition politicians to claim the "timid" administration had "fallen far short" with "utterly insulting" reforms.
The first minister has previously branded council tax "totally unfair" and dismissed the idea of "any tinkering with bands".
Yesterday she announced she would scrap the SNP's flagship council tax freeze in 2017 and alter bands E to H to make owners of valuable homes pay more.
But opposition politicians ridiculed the changes while local estate agents warned they might cause a slowdown in the north-east property market.
Last night, Scottish Labour's Jackie Baillie said: "Nicola Sturgeon has broken the promise she was elected on.
"The SNP promised to abolish council tax back in 2007 and attacked Labour's proposals to change the way banding worked. Yet that is exactly what the SNP government has announced.
"It has taken the SNP a decade to deliver tinkering round the edges rather than real reform."
Scottish Liberal Democrat leader Willie Rennie added: "The SNP policy does not tackle the problems in education. It falls far short of what is required.
"The SNP have cut colleges for five years. Education in schools is slipping down the international rankings. Early education for two-year-olds has stalled.
"So it is utterly insulting for the SNP to bring forward a policy that they have had the power to bring in for nine years.
"If they had acted sooner, they could have stopped the heartache and cuts in Scottish education."
The Scottish Conservative's Ross Thomson said more than 77,000 council tax payers in Aberdeen and Aberdeenshire would be affected by the changes.
He said: "We are already seeing the negative impact that John Swinney's stamp duty cash grab is having on the housing market in the Aberdeen area, with steep rises in rates for ordinary family homes and first time buyers struggling to get on the property ladder.
"Now more than 30,000 homeowners in Aberdeen and 47,000 in Aberdeenshire will see their council tax bill hiked – and many of these will be ordinary middle-income families.
"This is yet another example of the SNP squeezing hard-working people in the north-east at a time when Aberdeen is reeling from the downturn in the oil and gas industry."
Bob Fraser, senior property partner at Aberdein Considine, agreed the changes would make houses in the north-east harder to sell.
He said: "Selling homes at the top end of the property market has become much more difficult since the introduction of the Scottish Government's land and buildings transaction tax in April last year.
"This significantly increased the tax burden for anyone buying in the region of £300,000 and above and has put some people off moving.
"Increasing council tax at this end of the market just adds another cost consideration to a section of the market which is becoming increasingly cost sensitive."