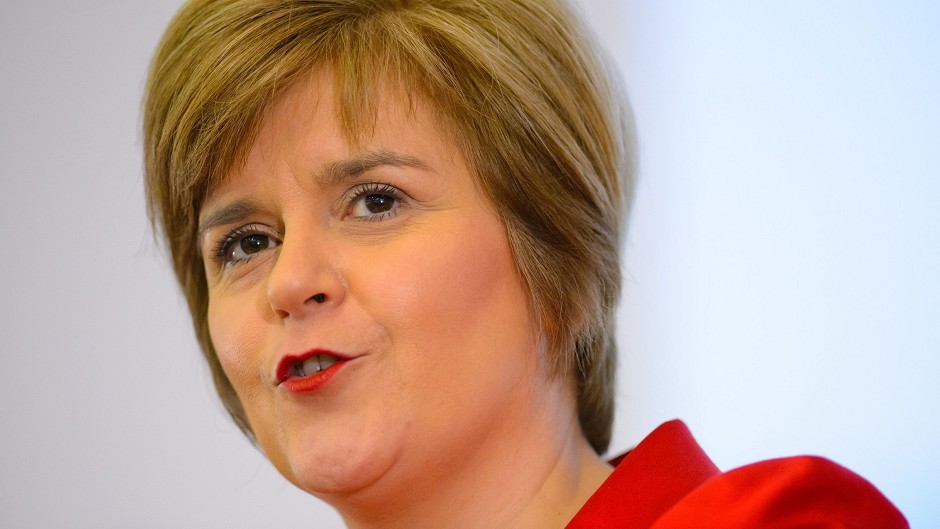 Nicola Sturgeon was under fire last night after it emerged she took a ministerial chauffeur driven car to Glasgow where she attended a pro-independence event.
North-east Conservative MSP Nanette Milne said the revelation was concerning and claimed the journey from the Scottish Parliament in Edinburgh represented an "inappropriate" use of taxpayers' money.
She added that SNP ministers spent £1.2million last year on ministerial limousines to ferry them across Scotland.
Mrs Milne said it was a "ludicrous" amount of money to spend at a time when public sector organisation budgets were stretched.
She added that "every penny" of taxpayers' money counted and urged the Scottish Government to cut the budget for government cars.
The journey – which also involved Minister for External Affairs and International Development Humza Yousaf – was confirmed by Finance Secretary John Swinney.
"In the period to March 27, 2014, there was one occasion where ministers attended ministerial events immediately prior to a Yes Scotland event," he added.
"Ministers are entitled to use Government Car Service services for all journeys which have as their principal purpose the performance of their ministerial duties.
"This includes journeys to or from government business.
"We do not break the costs down to individual journeys and therefore there are no costs directly associated with this journey."
Ms Sturgeon and Mr Yousaf, who are both Glasgow MSPs, took the car trip in question on January 16, 2013.
Mrs Milne said: "Questions must be asked as to whether this is an appropriate use of taxpayers' money by the deputy first minister and whether the bill for travelling to such an event should be paid for out of the public purse.
"Whether or not these journeys fall within the letter of the rules, ministers using taxpayer-funded cars to attend private or personal engagements shows just how out of touch with the public they are.
"Hard working taxpayers will rightly wonder how such journeys can be justified at a time when public finances are so tight."