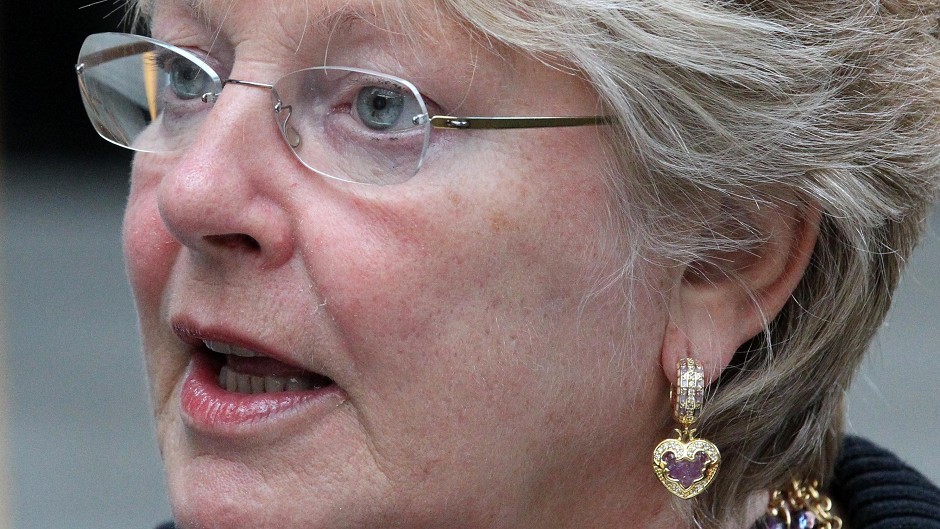 A minister has said he hoped the Church of Scotland would not be swayed by the father of television actor David Tennant and change its opposition to assisted suicide.
The Rev Dr Donald MacDonald, a former moderator of the Free Church, said he sympathised with the Very Rev Sandy McDonald, who is terminally ill, but claimed improving palliative care was a better solution.
Mr McDonald of Paisley, who has pulmonary fibrosis which is a rare, incurable disease, said he wanted the right to a peaceful end to his life.
The 77-year-old, who was moderator of the Kirk's General Assembly in 1997-98, said he did not like the term assisted suicide because it held criminal overtones for some people and should be changed to something less threatening.
Mr McDonald has called on commissioners to debate the controversial issue at the annual gathering in Edinburgh in May.
MSPs are currently considering the details of the proposed Assisted Suicide (Scotland) Bill – spearheaded by Green Party co-convener Patrick Harvie – which would allow anyone over 16 to end their own life.
Religious groups, the Scottish Government and some medical professionals are opposed to the proposal but some MSPs and Sir Graeme Catto, emeritus professor of medicine at Aberdeen University, are in favour.
Referring to the Broadchurch and Dr Who actor's father, Dr MacDonald said: "I am very sorry to hear of his serious illness and I can empathise with him, as I am now a wheelchair user with multiple sclerosis.
"I agree with Sandy that we should do all in our power to help people to have a peaceful end to their lives but the best way to do that is to provide the best palliative care to all who need it.
Dr MacDonald said altering the name of the Assisted Suicide (Scotland) Bill would not change what was being proposed.
"The very fact that people talk of the need for 'safeguards' shows how dangerous any such legislation is and how difficult it would be to control its use," he added.
"I hope the Church of Scotland will maintain its opposition to the legalisation of assisted suicide."
A spokesman for the Church of Scotland said individual ministers and members were entitled to their opinions but as an organisation it was concerned about the legislation being potentially abused.
"In recent years the General Assembly has encouraged discussion within the church on end of life issues and has strongly supported improved levels of palliative care," he added.
"It has reaffirmed its view that 'while the relief of suffering is an obligation, the artificial ending of human life is unacceptable'.
"We recognise that sometimes medical intervention is inappropriate or futile, and that not every death is a medical failure but that this is very different from actively assisting a person to die."
The spokesman said the Kirk's church and society council was currently examining the issues surrounding assisted dying.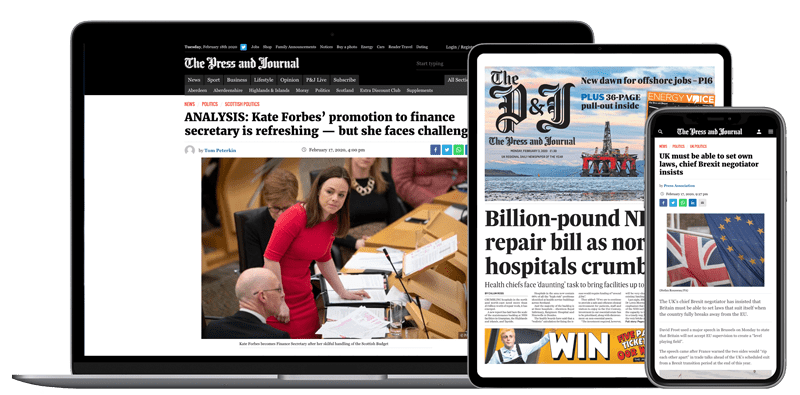 Help support quality local journalism … become a digital subscriber to The Press and Journal
For as little as £5.99 a month you can access all of our content, including Premium articles.
Subscribe