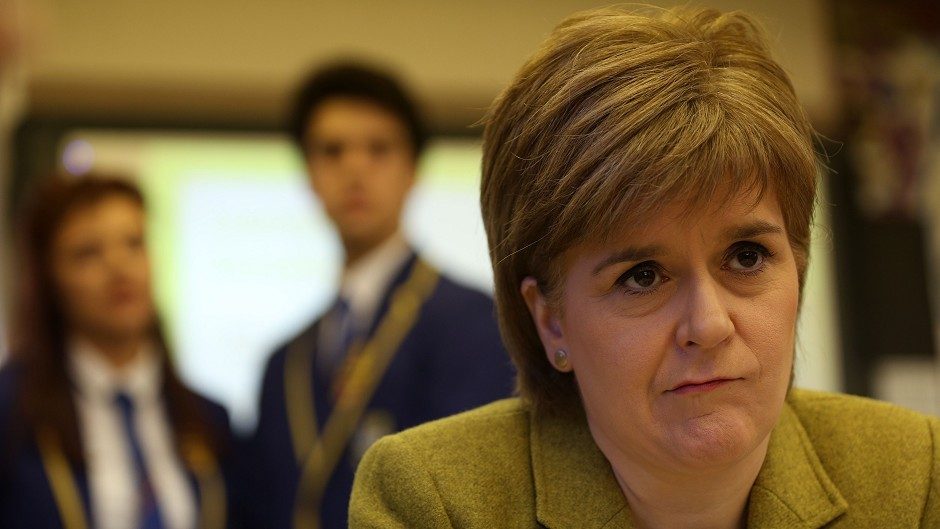 Scottish Labour has called on Nicola Sturgeon to be "honest" about "hidden cuts" in the government's budget.
In a letter to the First Minister, party leader Kezia Dugdale said people "deserve more detail" on how their services will be affected by the SNP's controversial decision to slash council funding.
The comments follow a fraught week in Scottish politics as Labour attempted to get the administration to raise income tax by 1p to fill the funding gap.
But the SNP have hit back, suggesting Ms Dugdale's tax plans are not "worth the back of the fag packet they were written on".
Ms Dugdale said: "The public deserve to know what hidden cuts Nicola Sturgeon has planned over the next few years.
"It would be utterly unacceptable to expect voters to make their choice in May without knowing what cuts are planned to schools and other public services.
"We are in a new, grown-up era in Scottish politics.
"Gone are the days of blaming someone else for the cuts when we have the powers here in Scotland to stop them.
"Faced with a choice between using our powers to invest in the future or cutting our schools and other services, Scottish
Labour choose to use our powers."
Ms Dugdale's party lost a vote in parliament last week that sought to raise income tax in a bid to avoid savings in the local government settlement.
Scottish Labour claim a "progressive" rise of 1p would raise around £500 million – enough to sustain council budgets and give a £100 rebate to those earning less than £20,000 a year.
But the SNP's Mark Macdonald said Ms Dugdale "hadn't a clue" how the plans would be implemented.
He said the move amounted to a "tax hike" on the 350,000 of the country's lowest earners.
The Aberdeen Donside MSP said: "The reality is Labour cannot guarantee that a single person would claim or receive
this £100, but if Labour ever got into power everyone would have to pay more taxes.
"The fact is Labour don't have a clue how their plans would work or how many low-earners would be hit.
"These plans aren't worth the back of a fag packet they were written on."
The debate over potential tax rises is becoming increasingly heated as the political parties in Scotland gear-up for parliamentary elections on May 5.
The Scottish Liberal Democrats also propose raising income tax by 1p in the pound – using the money raised to invest in education – while the Scottish Conservatives have pledged no one in Scotland should have to payer higher taxes than the
rest of the UK.
Finance Secretary John Swinney has told council's they have until tomorrow to accept the government's funding package.
COSLA, the umbrella body that represents Scotland's local authorities, has said the deadline is an attempt to "subvert" local democracy and warned that the cuts to councils would result in "thousands of job losses across the country".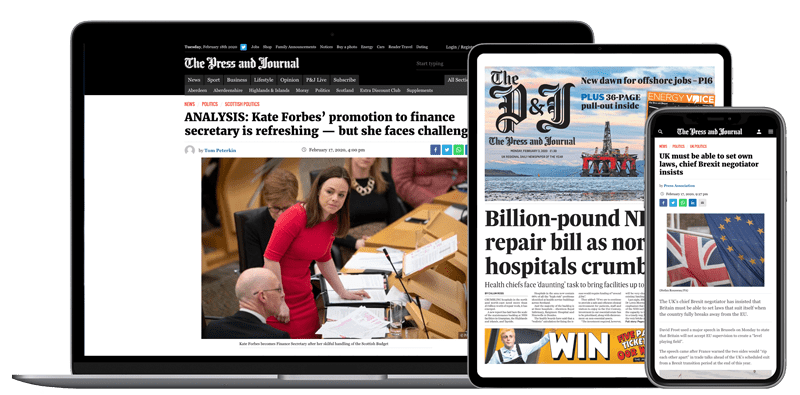 Help support quality local journalism … become a digital subscriber to The Press and Journal
For as little as £5.99 a month you can access all of our content, including Premium articles.
Subscribe