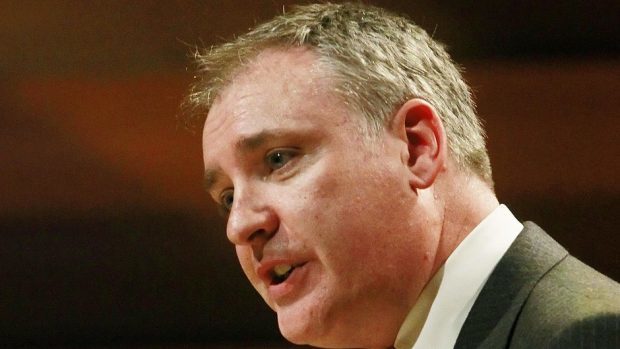 The pressure is mounting on Nicola Sturgeon to sack her rural affairs secretary over a debacle that has seen farmers left £500million out of pocket.
Richard Lochhead was last night facing calls to jump before he is pushed after overseeing a £178million IT bungle that has derailed crucial CAP payments.
Scottish Conservative leader Ruth Davidson slammed the rural affairs secretary for his "complete failure" – and demanded the first minister step in to resolve the crisis.
Speaking at First Minister's Questions, Ms Davidson said the fiasco had "slipped off the radar" because it "affects rural Scotland" and not the central belt.
A spokesman for the first minister later said Ms Sturgeon had absolute confidence in Mr Lochhead.
Ms Davidon's comments followed that of former National Farmers' Union Scotland President Jim Walker, who called on Mr Lochhead to quit.
The Press and Journal revealed earlier this month that Mr Lochhead had been warned as early as the beginning of 2014 that IT failures meant CAP payments were likely to run into difficulty.
Ms Davidson said: "Our rural economy is currently being starved of nearly half a billion pounds of funding – because this SNP government couldn't organise a payments system on time.
"It's a complete failure of government, it's damaging people's livelihoods and the problem is still not fixed – two years after ministers were warned about this.
"The truth is that if this was affecting urban Scotland or the central belt, the SNP would be all over it.
"But because it affects rural Scotland and the Borders, it has slipped off the radar.
"Jim Walker speaks for thousands of farmers and crofters who are looking for action, and the Cabinet Secretary is part of the problem rather than the solution.
"This is why Nicola Sturgeon has to step in and take personal charge of leading rural Scotland out of this crisis."
Her calls were echoed by the Scottish Liberal Democrats, with a joint statement from MSPs Tavish Scott and Liam MacArthur branding the situation a "scandal".
It added: "The first minister must step in and deal with the incompetence of her government.
"Crofters and farmers will have been appalled by this response and the complete lack of urgency on the part of the first
minister to deal with the mess created by her government on this issue."
The comments follow those of Mr Walker, who said Mr Lochhead should quit over his "negligence".
He added: "A new face is needed to get honest answers and solutions to this mess right now before the civil service are left in sole charge as politicians start campaigning for the May election."
Responding to Ms Davidson, Ms Sturgeon said: "This is, obviously, an important and serious issue.
"We are continuing to do everything possible to get instalments out to as many farmers as we can by the end of March and to
get the balance of payments out as soon as possible after that.
"As Richard Lochhead said in portfolio questions (on Wednesday), the number is now approaching 50%."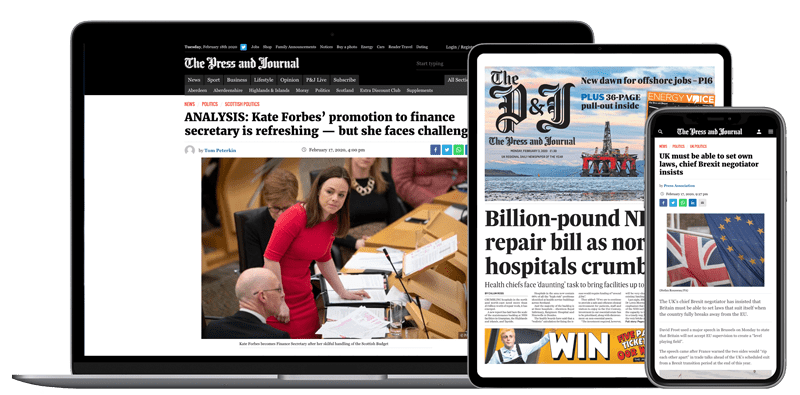 Help support quality local journalism … become a digital subscriber to The Press and Journal
For as little as £5.99 a month you can access all of our content, including Premium articles.
Subscribe