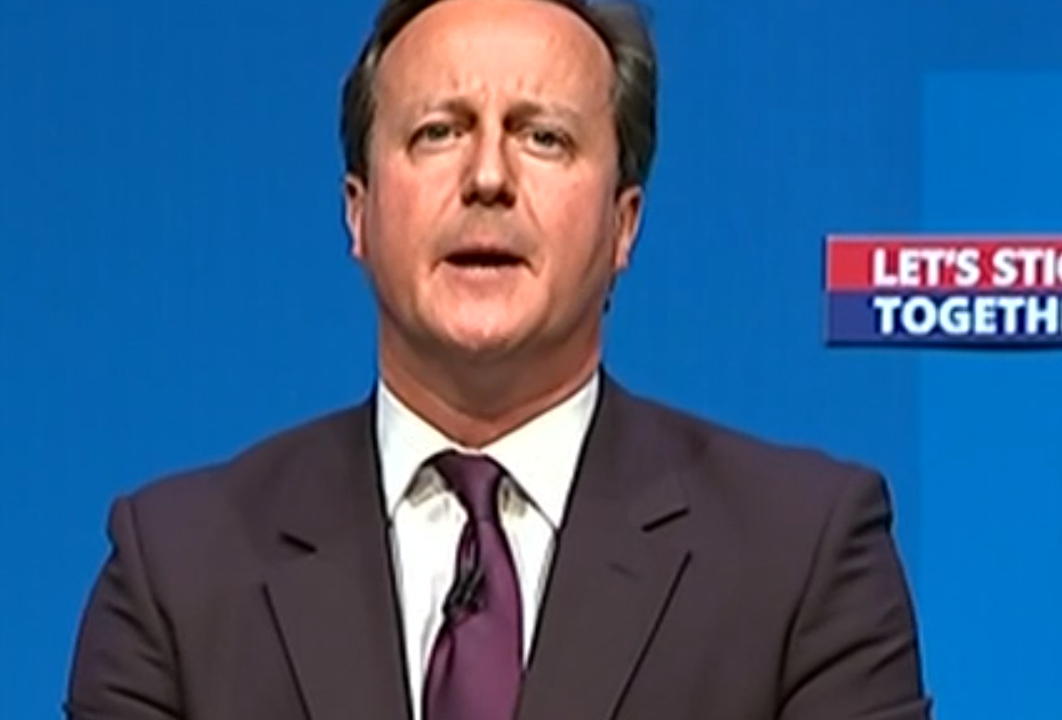 Prime Minister David Cameron has reiterated his stance that he will not have to quit if Scotland votes for independence.
The Conservative leader is widely expected to come under pressure to stand down if today's poll results in the break-up of the 300-year-old Union.
Speaking on the eve of the historic ballot, he said he was determined to fight on to next year's general election.
"My name is not on the ballot paper," he said.
"What's on the ballot paper is 'does Scotland want to stay in the United Kingdom, or does Scotland want to separate itself from the United Kingdom?'
"That's the only question that will be decided on Thursday night. The question about my future will be decided at the British general election coming soon."
With the opinion polls on a knife-edge, there is dismay among Tory MPs at the prospect of a possible Yes vote.
Even if the result is in favour of remaining part of the UK, some Conservatives are angry at the way the three main party leaders have promised greater devolution of powers to Scotland while continuing higher levels of public spending.
He admitted that he was feeling "nervous" ahead of the vote, but insisted that he was confident about the case for a No vote.
"Well of course everyone who cares about our United Kingdom – and I care passionately about our United Kingdom – is nervous," Mr Cameron said.
Commentators have suggested that Labour leader Ed Miliband – whose party still dominates the Scottish seats at Westminster – would also face calls to quit if there was a Yes vote, as well as Deputy Prime Minister and Liberal Democrat leader Nick Clegg.
Chief Treasury Secretary Danny Alexander and Scottish Secretary Alistair Carmichael – the two Highland MPs who sit in the Cabinet – would also face an uncertain future as the UK Government prepared to negotiate with Scotland over the break-up.
Mr Carmichael, MP for Orkney and Shetland, reportedly said last month: "It would be difficult to see how you could fit into a Cabinet which was at that point on its way to becoming part of a foreign country."
Sir Malcolm Bruce, deputy Liberal Democrat leader and Gordon MP said: "The government of the UK continues until there is an election. I don't see any reason why they would have to but it would be up to them."