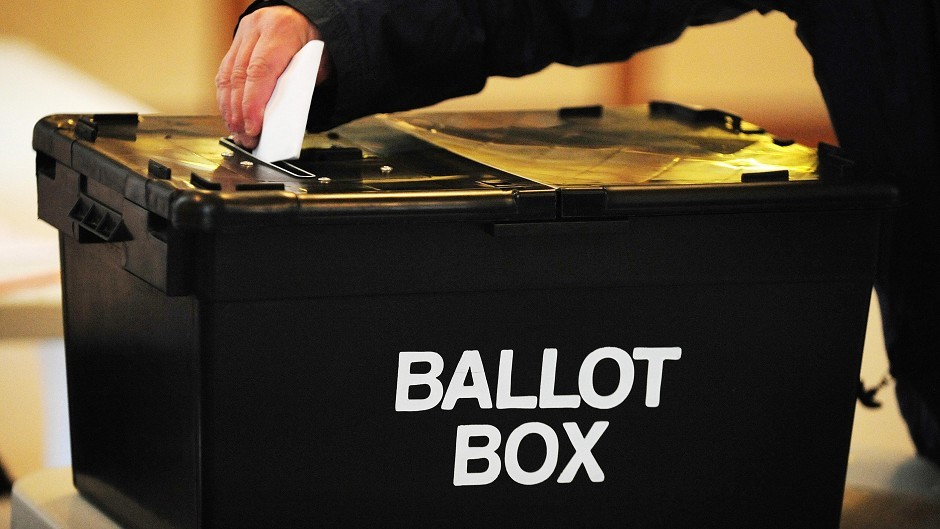 Around 100,000 people in the north and north-east are being sent letters warning them they could face £80 fines if they do not re-register to vote.
A shake-up of the system means that many voters will be asked to hand over their personal details again – and could face a financial penalty if they forget or refuse.
Concern has been expressed by some politicians, with the letters due to be sent just weeks after First Minister Alex Salmond moved to block plans by some councils to pursue people for poll tax debts
The new UK-wide system was introduced in England and Wales in June but was postponed north of the border until the day after Scotland's independence referendum last month.
It requires people to register individually, rather than the old practice of one householder providing the details.
Officials have matched a majority of people on the existing register with the records held by the UK Government's Department of Work and Pensions – and these voters will receive letters to tell them they have effectively been "waved through" onto the new system.
However, there was no match for about 20% of people in Scotland – and they will now be contacted and asked to re-submit their details, with a warning that fines could be issued if they fail to after two reminders and a house visit.
The Press and Journal understands that 12% of voters in Aberdeen, Aberdeenshire and Moray – or about 55,000 people – will be sent the "invitation to register" letters next month.
Another 30,000 are expected to receive them in Highland region and the Western Isles, as well as almost 11,000 in Argyll and Bute, and 4,000 in Orkney and Shetland.
There are many reasons why the details on the two records may not have matched, such as recent changes of address, differences in the registered name – between Steve and Steven for example.
Some will have registered for the first time during the referendum campaign.
There is no legal requirement in the UK to register to vote, but there is an obligation to provide the details if the electoral registration officer asks for them.
The letters will request a voter's name, address, date of birth, nationality and national insurance number.
The information can now be submitted online, and people will also have a fresh opportunity to chose whether they want to keep their details on the open register or kept private.
Fines will be at the discretion of the electoral registration officer.
Ian Milton, the officer for Grampian, said he would take account of people's personal circumstances.
Labour's Shadow business minister Ian Murray said: "This is a pretty extreme approach."