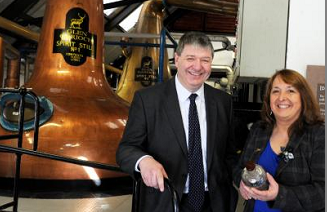 Liberal Democrats yesterday challenged their political opponents to match their plans to commit an extra £800million for the NHS in Scotland.
Scottish Secretary Alistair Carmichael said on a campaign visit to Aberdeenshire that the general election was a "golden opportunity to secure better healthcare in Scotland".
The party unveiled the NHS spending commitment at its Spring conference in Aberdeen earlier this month.
Mr Carmichael said: "My challenge to the other parties in Scotland is this – will you match our ambition for the health service and give doctors and nurses the support they need, and tell us how you plan to fund it?"
Mr Carmichael visited the Glen Garioch distillery in Oldmeldrum with Lib Dem candidate for Gordon Christine Jardine and Sir Malcolm Bruce, who has just stood down as MP for the area after 32 years.
Former SNP leader Alex Salmond is the bookmakers' favourite to win the north-east seat, and was put ahead in a poll conducted by Conservative peer Lord Ashcroft.
The Lib Dems, who won the seat with a majority of nearly 7,000 in 2010, have said that their own private polling suggests the race is much tighter than has been predicted.
Mr Carmichael argued the SNP in government had "taken their eye off the ball" in terms of health services, and said NHS Grampian had fallen victim to underfunding to the "to the tune of about £17million".
He also claimed hospitals were left facing a "beds shortage" and accident and emergency units were plunged into "crisis".
Mr Carmichael added: "Liberal Democrat plans to balance the books by 2018 will help ensure that we could deliver an extra £800 million to the Scottish NHS every year.
"Health boards like Grampian which have been short-changed would stand to benefit from this increasing funding."
In contrast, he argued Conservative plans will put the burden of finding extra money "on the NHS itself", while Labour's spending plans "will not give doctors or nurses the support they need".
A spokesperson for Alex Salmond said: "The Libs Dems and the delivery of promises are complete strangers – which explains why their poll ratings are at an all-time low.
"Locally we have delivered £14million for a new health centre in Inverurie, and the budget for NHS Grampian has increased by £246.6million under the SNP Government
"In addition, the SNP are delivering a billion pound bonus in transport infrastructure for Gordon, removing the A96 bottleneck at Inveramsay, constructing the £750million AWPR and dualling the A90 between Balmedie and Tipperty, and £170million to improve rail services.
"And a new £37million Academy opens to pupils from Ellon this autumn. That is real delivery from the SNP – not Lib Dem empty promises."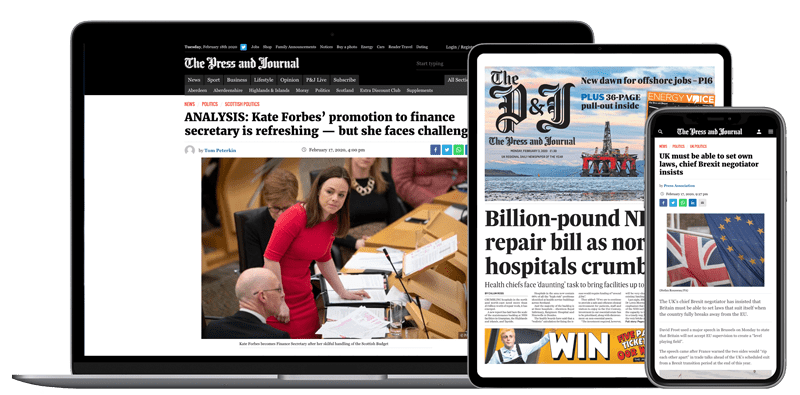 Help support quality local journalism … become a digital subscriber to The Press and Journal
For as little as £5.99 a month you can access all of our content, including Premium articles.
Subscribe