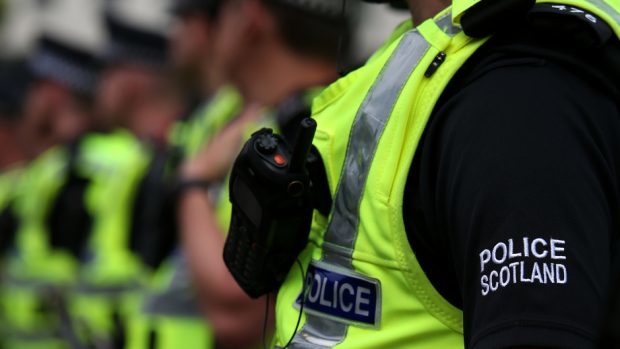 A 15-year-old boy was taken away from school by police after he was found with three knives in his bag.
The weapons were discovered a short time before a pre-planned fight between two pupils was set to take place.
A homemade blade and two large kitchen knives were found in the bag of the third year pupil at a school in South Ayrshire.
Police were called to the incident at around 1.40pm on Friday, October 21.
Inspector Jim Hendrie said: "Police were called to a report of a 15-year-old boy in possession of offensive weapons at a school in Ayrshire.
"He will be the subject of a report to the procurator fiscal and the Scottish Children's Reporter Administration."
It is the second serious incident to happen at the unnamed school in only 16 days after two first year boys were caught fighting.
A statement released on behalf of South Ayrshire education director Douglas Hutchison reiterated the authority's zero tolerance policy towards violence in schools.
The statement said: "We operate a zero tolerance policy to violence in our schools and actively promote a culture of tolerance and diversity across our wider school communities.
"Our schools work closely with colleagues from Police Scotland to deliver safety messages on an ongoing basis, both in terms of personal safety as well as the safety of others.
"We expect everyone, from staff through to young people, to behave respectfully at all times, and we reinforce this work throughout the year.
"Our priority is always to provide a safe, secure and positive learning and teaching environment for pupils and staff alike and we have clear procedures in place to deal with any issues that do arise swiftly and effectively."