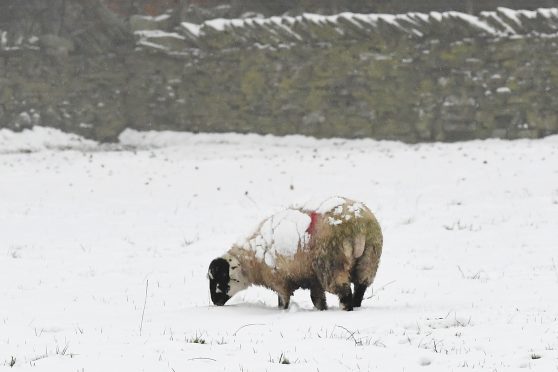 Storm Angus, the first named storm of the season, has caused flooding and chaos for emergency services after it battered parts of the UK.
Winds of 80mph were recorded at Langdon Bay on the Kent coast on Sunday morning and a gust swept in to Guernsey at 84mph.
The eye of the storm has already moved out into the North Sea, leaving in its wake power cuts and floods.
More than 1,000 properties in the south west of the country – the majority in Devon – were without power on Sunday morning, according to Western Power Distribution.
Exeter had more than two inches (54mm) of rainfall overnight – more than half of what is usually expected in the area for the entire month of November.
By mid-morning 19 flood warnings, meaning flooding is expected, were still in place from the Environment Agency.
Twenty-three crew members were being evacuated from a cargo ship after it crashed into a stone barge near Dover and began taking on water.
Duty commander Steve Carson of the Maritime and Coastguard Agency said: "The weather conditions this morning are particularly challenging and we have declared this a major incident.
"We are now planning to evacuate the crew from the cargo vessel and our HM Coastguard helicopters from Lydd and Lee-on-Solent are on the scene."
Overnight winds hindered firefighters' efforts to extinguish a "major fire" in a building on Bognor seafront in West Sussex after they were called at around 3.45am.
A takeaway and a disused nightclub suffered extensive damage and 30 residents were evacuated from neighbouring flats.
Adrian Murphy, of the West Sussex Fire and Rescue Service, said: "This incident has taken place in the midst of a major storm and it was difficult to stand when we arrived on the seafront."
Devon and Cornwall Police declared a "major incident" at 4.15am and evacuated a residential park when rain caused the River Mole to burst its banks.
The water flowed through the Mill on the Mole chalet park in South Molton, Devon, and at its peak was 4ft deep, the force said.
Just over an hour after the incident was declared the rain stopped, the flood subsided "very rapidly" and residents were allowed to return home.
Meanwhile scaffolding crushed a car when it was blown from a home in Brighton, East Sussex.
Further wind and rain, which is expected to move north across England and Wales on Monday, could bring more flooding.
The Met Office has issued an amber "be prepared" warning covering south-west England for most of Monday.
Forecaster Luke Miall said: "There is quite a lot of rain to come, and obviously people are trying to deal with the clear up from any issues they've had overnight."
Northern areas can expect more chilly weather with fairly light winds and clear skies.
Drivers crossing the Pennines were confronted with a covering of snow at high levels but all main routes remained open.
Winter wonderland scenes greeted walkers above 1,000ft (305m) in areas of the Peak District and the Yorkshire Dales, with some light snow showers hitting lower ground in West Yorkshire.
Further north, Durham Police tweeted: "A66, Bowes to Cumbria, snow on both carriageways, slow moving but passable with care. Gritters hard at work."
Braemar in Aberdeenshire dropped to -8C (17.6F) on Friday night, with sheltered areas in Scotland set to plummet as low as -10C (14F) overnight Saturday and into Sunday morning.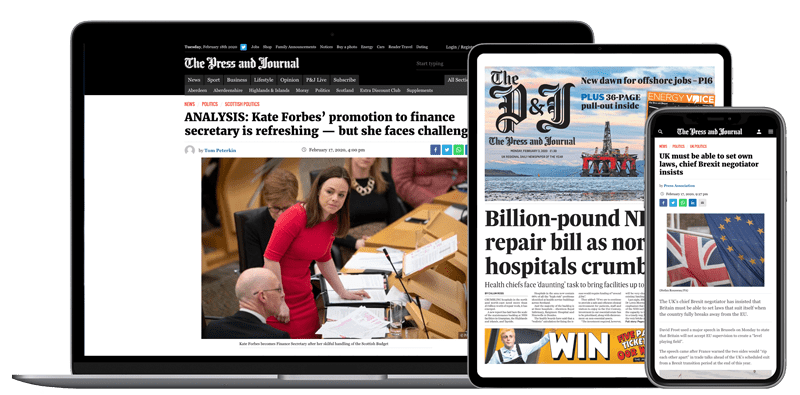 Help support quality local journalism … become a digital subscriber to The Press and Journal
For as little as £5.99 a month you can access all of our content, including Premium articles.
Subscribe