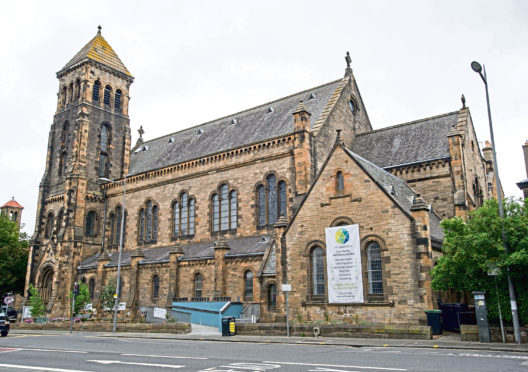 Mr A is 6ft 1 and he has worked in professional services for more than 20 years.
He had never been in any fights, had no trouble with the police and didn't come from an abusive background despite being brought up in a tough area of Scotland.
He met his partner in 2009 and they connected straight away, moving in together after a whirlwind romance.
They got engaged on 09/09/09 – a date he will never forget, 999, as that was the first time he was physically attacked.
It happened after a celebratory dinner that evening when the pair shared a taxi home. She accused him of flirting with the waitress and smacked him in the face, marking the start of her physical abuse.
In the months that followed Mr A suffered numerous black eyes, cuts and had his nose broken twice.
Yet he still loved her, felt she was sick and preferred not to report her behaviour where possible; after all, she always apologised in the end.
However, things began to escalate as he discovered she had tried to set him up on false criminal charges to get him thrown out of the house.
At the same time she was copying his work diary every week and Googling the women he was meeting.
Last year he came out of a meeting to voicemail from the police – she had made another false allegation. This time he returned to the house with an interdict against her.
Though she breached it many times he opted not to enforce it, an attempt at an amicable divorce.
This proved impossible as more verbal abuse and controlling behaviour continued until one day she violently assaulted him and he called the police.
Mr A later found out that she had been accused of beating up her first husband, as well as of falsely accusing others of abusing her.
The whole process has cost Mr A in excess of £100,000 in legal fees, and the mental and financial strain over the last four years severely damaged his health and business.
However, something Mr A is thankful for is Scotland's only dedicated service for male victims of domestic abuse, which has allowed his experiences to be shared with the Press & Journal.
Abused Men in Scotland, known as AMIS, operates out of an Edinburgh centre but supports men throughout Scotland, from the Borders to Orkney and Shetland.
According to the latest Police Scotland statistics, incidents involving male victims with a female perpetrator make up almost 20% of all domestic abuse cases.
This percentage share has risen from 13% of cases in 2007-08.
Although this rise may suggest that levels of abuse against men are increasing, Iris Quar, services manager at AMIS, thinks that the statistics point to something slightly different.
"We need to remember that this 20% are only the cases reported to the police," she said.
"So we might be getting slightly better at reporting incidents of domestic abuse against men, but for me that doesn't get to the root of the issue.
"I am quite certain that there are many hundreds or even thousands more cases occurring every year which are going unreported.
"So, really, we don't actually know how many male victims are out there.
"They are very difficult to contact, and more often than not they do not want to come forward.
"There is a certain stigma which surrounds victims of domestic abuse, as well as feelings of shame or embarrassment.
"For a man in this situation, the taboo is even worse."
Founded in 2010, AMIS offers help to men of any age experiencing domestic abuse, and is the only service of its kind dedicated to men in Scotland.
The charity's national helpline offers a friendly voice at the end of the phone, while in 2014 a grant from the Big Lottery Fund allowed the launch of a dedicated face-to-face support service.
The charity supports men from all backgrounds for up to 18 months, working to help them recover from traumatic experiences as well as to rebuild positive relationships with friends, family and employers.
"It takes such a long time to build up lost confidence," said Iris.
"And we are the only organisation I know of which really focuses on the male perspective.
"It takes a huge leap for a man to open up on the phone, and a lot of calls we get are from individuals who hang up right away because they are too nervous to verbalize what has happened to them.
"The ones who do begin to trust you almost always start off by saying 'I'm not being abused but…' then go on to tell you their horrifying story.
"Boys are taught very differently to girls, and as they grow up it can be difficult for them to actually realise they are being abused."
However, despite the hundreds of calls AMIS handles every month, the vital drop-in sessions it runs, the education programmes it puts together for schools, awareness speeches at events and training sessions with employers, the service is set to close its doors at the end of this month.
A lack of cash is the crux of the issue. AMIS receives no Scottish Government aid.
In comparison, Scottish Women's Aid receives £370,000 per year core funding.
In March 2015 the First Minister announced that an additional £20 million from justice budgets would be allocated towards tackling violence against women.
In June last year a further £11.8m was announced by the equalities secretary to support efforts to tackle violence against women and provide support for victims, bringing the total investment from the equality budget to almost £30 million over 2017 to 2020.
In February 2017 the Scottish Government announced a three-year rolling fund for organisations dealing with violence and equality against women, in order to give vital reassurance and continuity to these organisations.
Of course women still make up the majority of victims in domestic abuse cases, but last year police statistics show that almost 11,000 men found themselves in that position, too, proving that it is not as unusual as you may think.
A particularly high-profile case in the north-east occurred just a few weeks ago, in which a Peterhead woman left her husband permanently scarred after a vicious attack.
She blamed him for the death of their dogs, repeatedly kicking him in the head until she was restrained.
For AMIS, stories like this are not uncommon, yet a lack of funding means their dedicated service is now set to close.
"We were founded by volunteers and family members originally," said Iris.
"The Big Lottery Fund grant in 2014 gave us a fantastic chance to increase the services we offered but, now that the money has run out, I'm not sure what we can do to keep things going for the men we help.
"Of course we have applied for more funding from various different professional bodies but so far haven't been successful.
"We've done our own fund-raisers, too, but it's not enough to keep us running long-term.
"Recently we've had some conversations with the Scottish Government about the situation, so I'm ever-hopeful that they will allow us a grant to continue our work."
In Iris' opinion, however, the issue of violence against men is not seen as a priority.
She believes the absent voice of men has led them to be left behind in the journey to end domestic abuse.
And this seems to ring true to a certain extent.
A quick review of recent research publications and publicity materials show a concerted effort to include the "voice" of people affected by domestic abuse issues.
This is particularly the case with feminist research into domestic abuse experienced by women, with a particular absence of male voices who have experienced similar abuse.
Although Iris in no way desires less recognition for women who have suffered abuse, both she and AMIS as a whole are keen to challenge the reasons behind the striking absence of attention paid to men in the same situation.
But time may be running out for Iris and her colleagues as, with no word on new funding, AMIS is dangerously close to closure.
"Our phone services are still running at the moment," Iris says.
"But most of our other facilities, like the one-to-one sessions and drop in centre, have already ended.
"We've down to a couple of skeleton staff and volunteers.
"I'm dreading the day we say the phone line must close.
"I'm sure that some poor soul will have just worked up the courage to give us a call, only to find out that we closed the day before.
"To me, it's just heartbreaking."
For support and information about male domestic abuse, call the AMIS helpline on 0808 800 0024.
For more information visit www.abusedmeninscotland.org