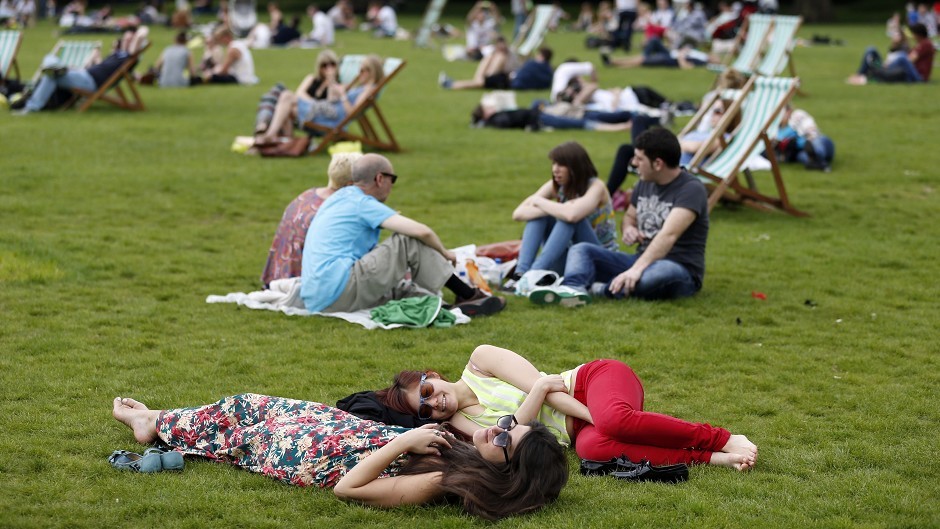 The mercury is expected to soar in the coming weeks, giving Scottish sun-worshippers the chance to enjoy a "warmer than normal" summer.
Temperatures could climb as high as 32C, forecasters have predicted.
The news will come as a joy to many, following a bleak bank holiday weekend of cloud, fog and rain showers throughout the north and north-east.
And according to statistics from Weather Service International (WSI), this summer could see less wind and rain than the UK is used to.
The WSI's seasonal weather forecast suggests June, July and August will be "warmer than normal" in Scotland and the rest of the UK.
Northern Europe as a whole will experience hotter weather than usual in the summer months.
Meteorologist Todd Crawford said: "Most of our dynamical and statistical models are now in agreement that a warm summer is in store for northern and eastern Europe, with below-normal temperatures confined to the south-west.
"Further, northern Europe will likely experience higher-than-normal solar output, along with lower-than-normal wind and rainfall.
"Conversely, southern Europe will likely have reduced solar output, but enhanced wind and rainfall relative to normal."
The Met Office's 30-day forecast also suggests temperatures will climb this week, with the weather getting warmer throughout early June.
The team predict "drier, brighter periods for most parts of the UK" by mid-June.
The good weather is forecast to persist throughout the rest of June, according to Met Office predictions, with longer bright spells into July.
It is understood hot air travelling from northern central Europe and countries like Poland, Germany and the Czech Republic will boost temperatures.
High altitude jet stream winds are forecast to bypass the UK leading to less rainfall than Scotland is used to.