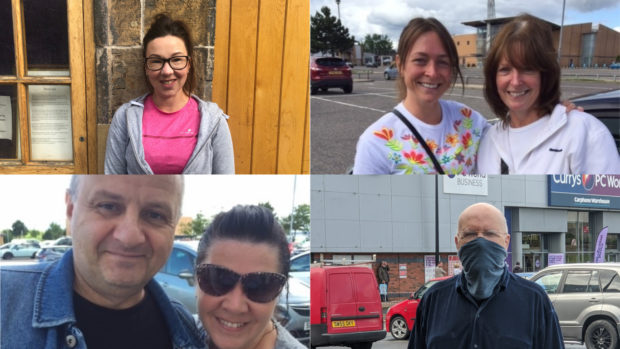 Some of Scotland's stores reopened their doors to the public today as the country continues to ease out of lockdown.
We asked people in Inverness, Aberdeen and Elgin how they felt about returning to the High Street. 
Hayley Mitchell, 24, nanny, Kincorth, at Primark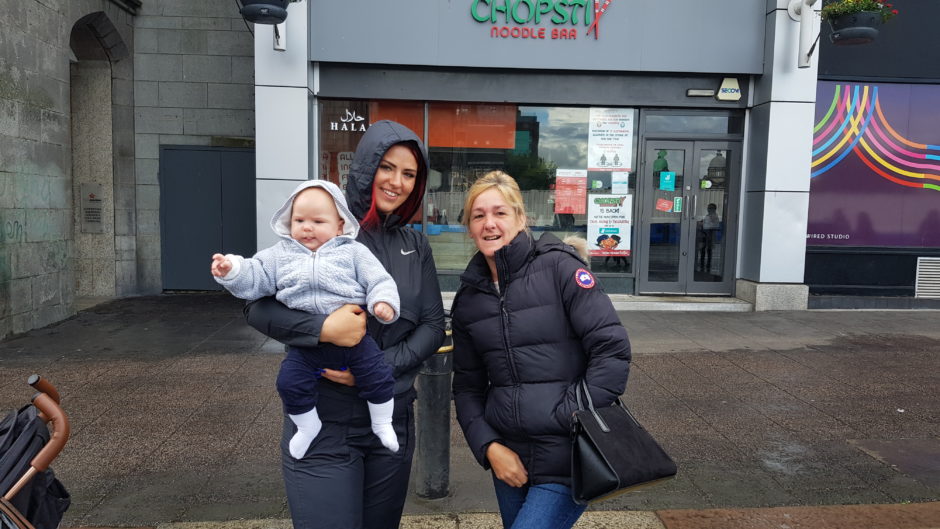 "It's not as bad as I thought it would be. I'm just here for the essentials and a bit of retail therapy. It's something to do."
Destiny McAllister, 19, art student, Aberdeen city centre, at Primark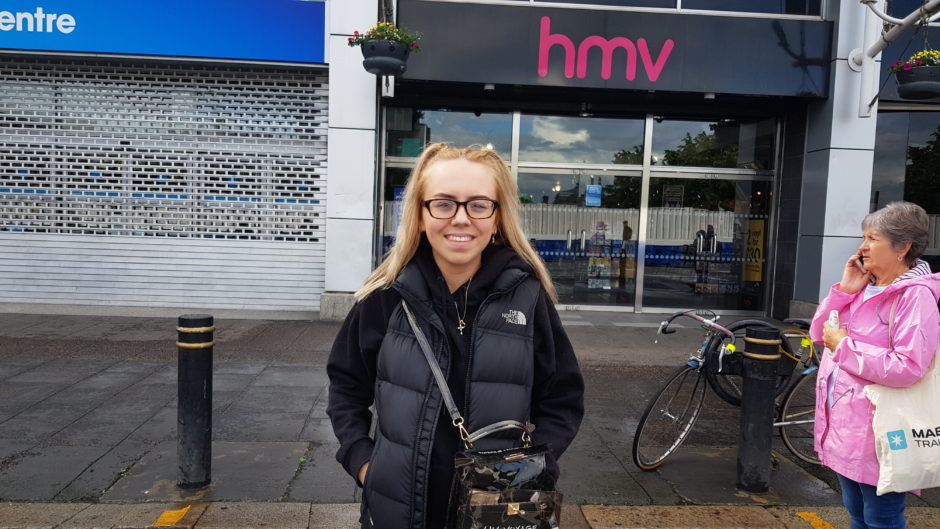 "I'm pretty happy I'm getting to go shopping again. I'm wanting to have a look around as it's been a while since I've been able to.
"As long as people keep clean I'll be fine, but not a lot of people are wearing masks. "
Leah Will, 30 mobile hairdresser, Bridge of Don, at Primark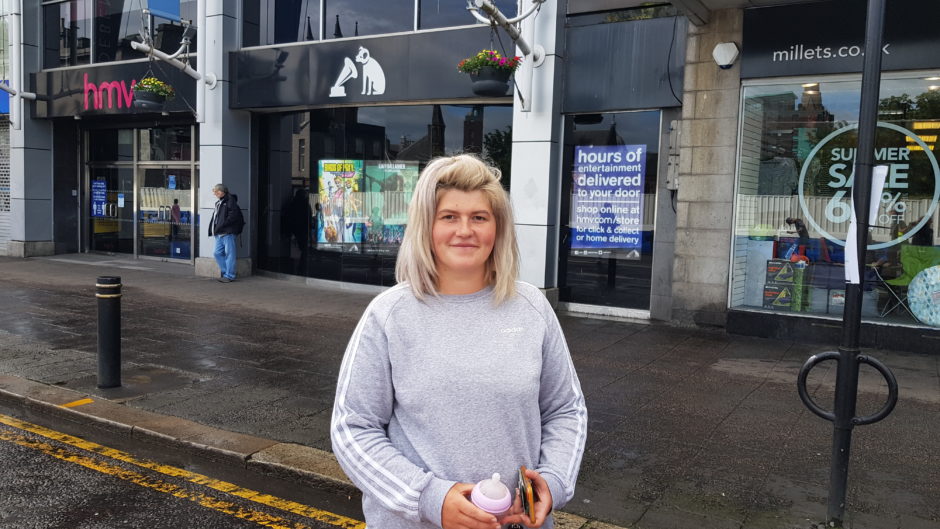 "I'm so happy – this means I can clothe my kids again. It's been a long three months and they've all grown up. I'm mainly here for baby clothes.
"It doesn't bother me going back out and about in public."
Marta Sadowska, 35, insurance adviser, at Next, Berryden Retail Park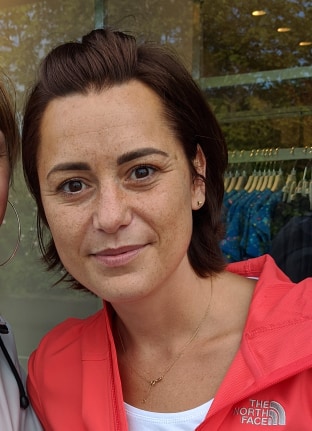 "I'm here to get clothes for my kids. It can be hard to get things online that are the right size, and the quality at Next is better than Primark. I can't believe it is so busy in the city centre."
Alexander Bruce, 64, retired, at Next, Berryden Retail Park, George Street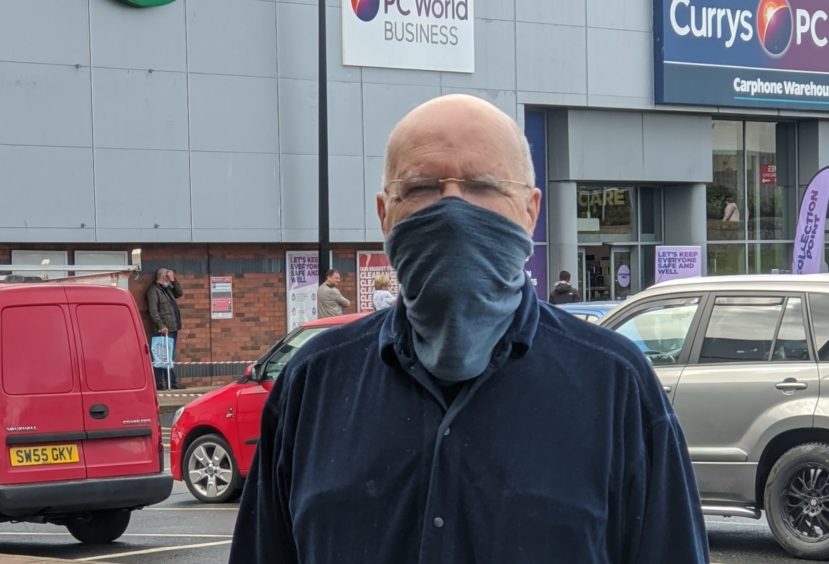 "I'm heading to a couple cheap shops today, I took the bus here and just having a quick trip before going home . It's important that everyone keeps distance from each other and not break the two metre rule."
Linda Forbes, 62, lollipop lady Berryden Retail Park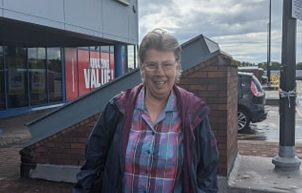 "I'm just popping to the post office. I'm only doing essential outings until we have an idea of how things are progressing."
Jackie Davidson, 64, retired, Berryden Retail Park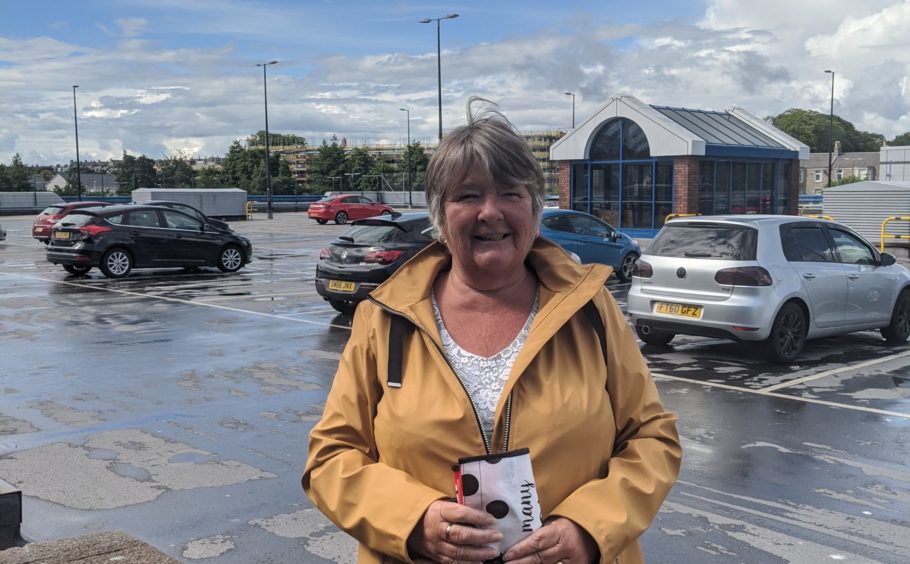 "I wouldn't do any clothes shopping yet, I think it's better to be cautious at the moment. It's been pretty steady at Berryden and supermarkets are becoming more manageable but you do worry people might get complacent."
Nicola Stephen, 30, solicitor, Dufftown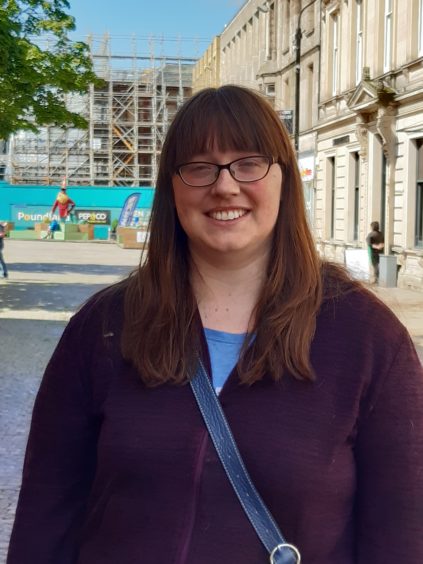 "I'm happy and relieved the shops are open again, although it does feel a bit odd because it's quiet. I've been to Matalan, the bank and to Vodafone because my mum needs a new phone. It's good to be able to go out and get things. I feel safe, a lot of the shops have had staff wearing visors and gloves."
Kirsty Robson, 43, bus driver, Elgin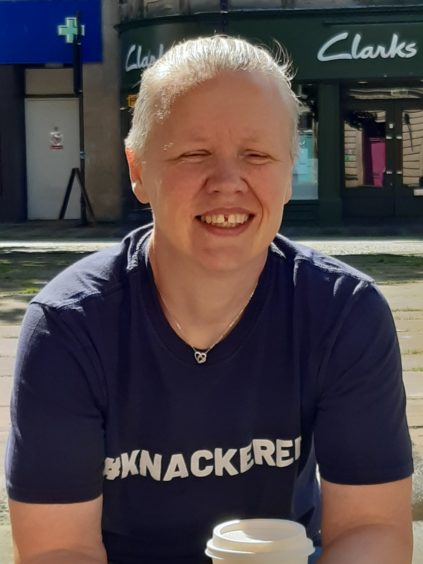 "I've been furloughed the whole time and have stayed home apart from getting food. I've been visiting my mum today and just came into the centre to get a coffee for that bit of normality. Shutting the roads in the centre will help, although I feel safe enough as it is already."
Peter Prentice, 67, retired health and safety consultant, Elgin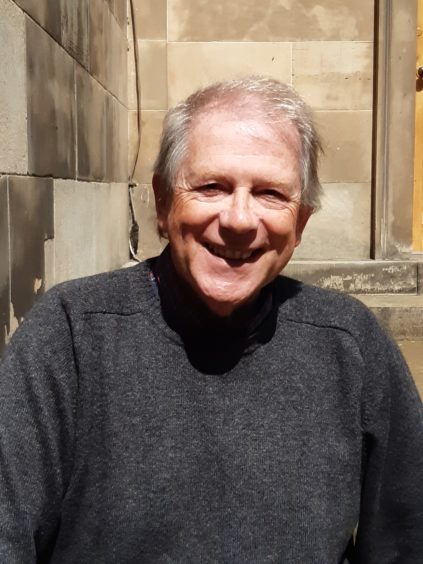 "This is my first time in the centre for an extremely long time. I broke my glasses so needed to get some new ones from Specsavers. I would like to think thinks will slowly adjust themselves, not to normal, but to a new balance. Everyone appears to be following the rules. The majority of us don't queue up like you see on the TV."
Shirley Stephen, 44, from Culloden, a self-confessed "shopaholic".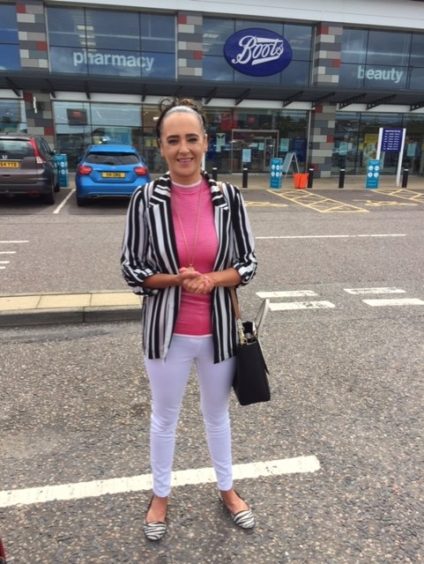 "Yes I've missed it and it's good to be back. I love shopping, it's a big part of my life. I don't like online shopping, I like to get in and look around and look for bargains.
"I've saved a lot of money over the last 14 weeks, but I've missed this.
"The staff had visors on and were well organised so I felt comfortable."
Stacey Robertson, 37, also a dental nurse, from Inverness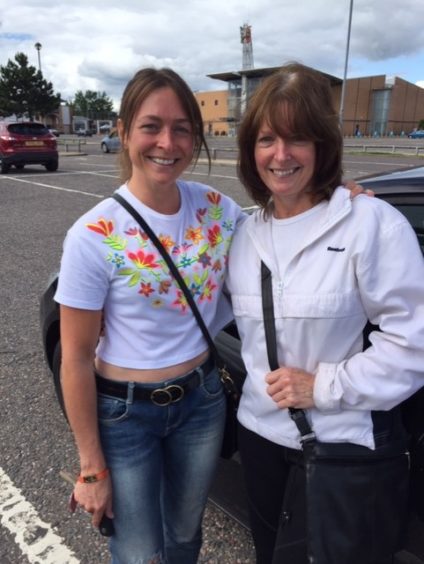 "I've cleaned out the sales. The shops were a lot quieter than I expected but it's nice to see them open again. It helps the economy, or at least that's my excuse for spending money, I can say I'm doing my bit for the economy."
Her mother Janet Bennett, 59, from Inverness, said: "I wasn't desperate to get back to the shops, I have too many clothes already. So I haven't missed shopping. But it was nice to get out and see different people again.I've not felt awkward in any shops, although I'm not blasé about being safe."
Care worker Jacek Lisiecki, from Inverness, was also among the first-day shoppers, with his wife Bogusia, 51, a housekeeper.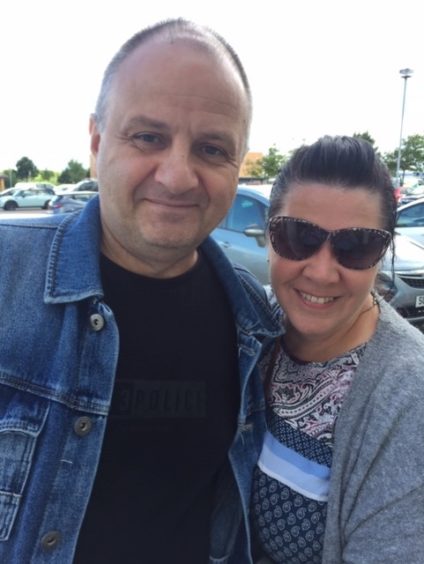 "I have missed the shops opening. I like going into shops to look around, although I'm not looking for anything in particular, and it's better than online. I feel safe, it's not a problem.
"The shops have been missed, so have the cafes and restaurants. I am quite happy they are back open. I have missed getting my DVDs and tape recordings."
Gracie Hardie, 58, cleaner, Dalneigh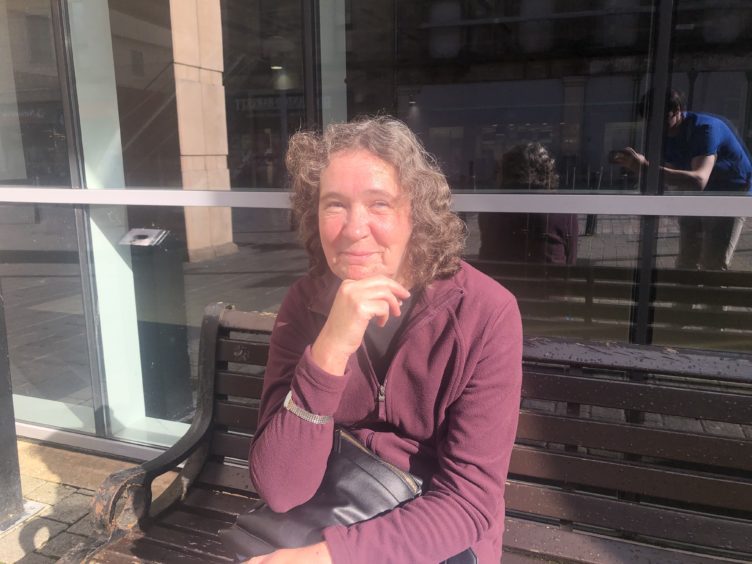 "I have been desperate for some t-shirts. It had to be done really, I am happy they have reopened. It's good just to be able to get out and about onto the High Street. I am needing a haircut too so I can't wait for that. Slaters was very good inside with signs and hand sanitiser. It is well organised and feels safe."
Douglas Barron, 35, lecturer, Slackbuie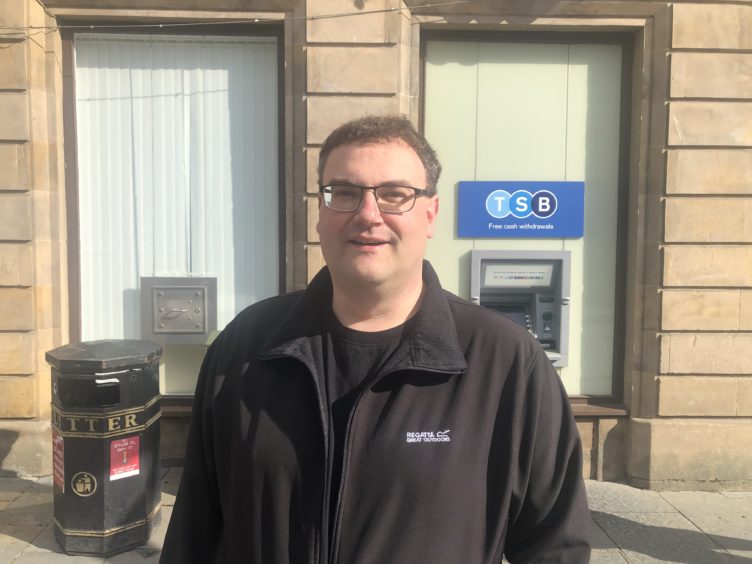 "I am pretty excited. It is just good to get out really. Everyone has just felt so stuck at home. I am just out to see if there are any bargains around."
Mattie Jones, 18, waitress, Kinmylies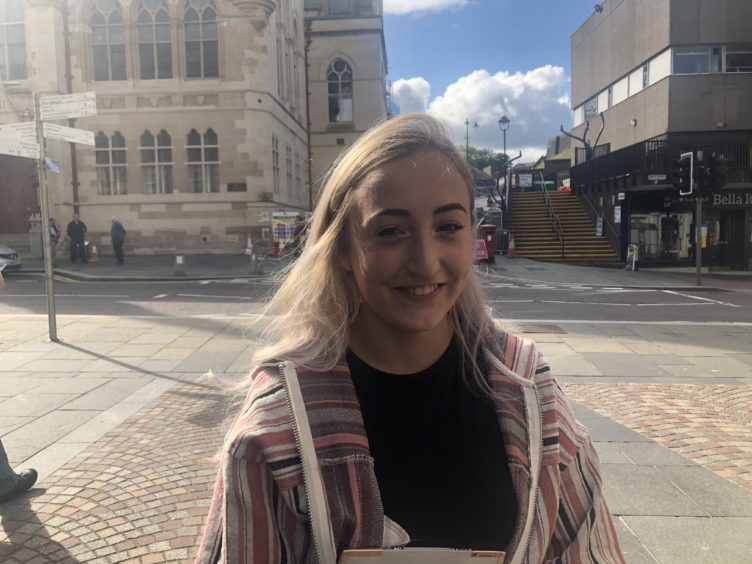 "It's definitely a good thing. We are here to get the kids school clothes nice and early."
Louise Delaney 33, NHS worker, Raigmore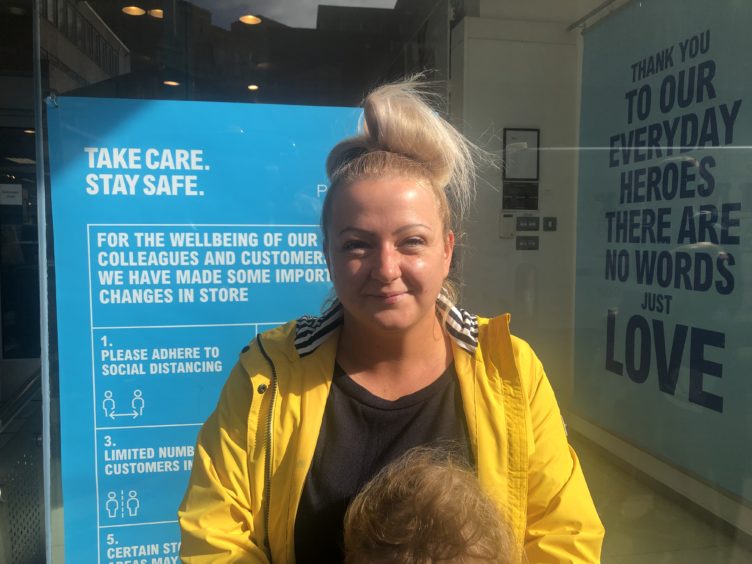 "I didn't actually come in to go to the shops, it was just after dropping the kids at childcare that I realised they had reopened. I am going in for joggy bottoms for my wee boy as he has outgrown them during lockdown. I think it will be good for the economy and for peoples jobs. A lot of people have been stuck at home so hopefully it will help us get a bit of normality again. I think if everyone takes responsibility to keep others safe then the measures will work and the more people do it the more it will become the norm."
Annie Morrison, 42, Quality Manager for Blood Transfusion, Milton of Leys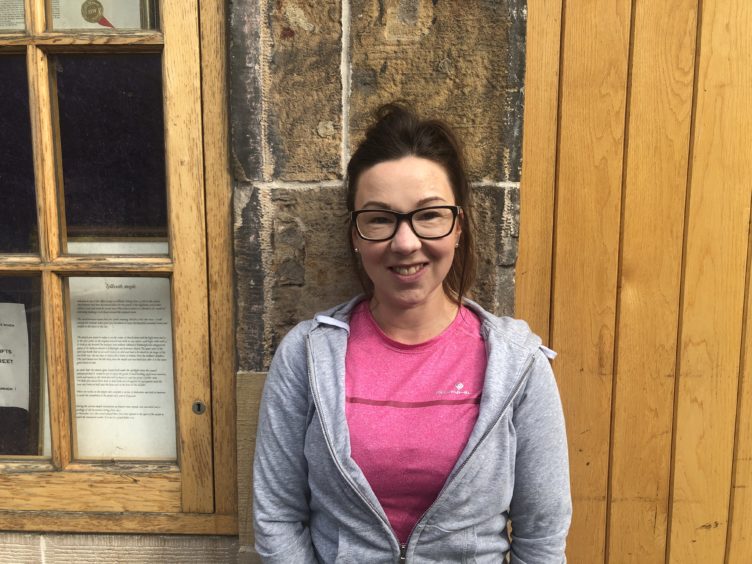 "I am quite happy the shops have reopened. I am needing a new pair of jeans and maybe a jacket. I am waiting to do a bit of shopping with my niece. I think it's safe with everything they have put in."
Neil Anthony, 43, Dalneigh,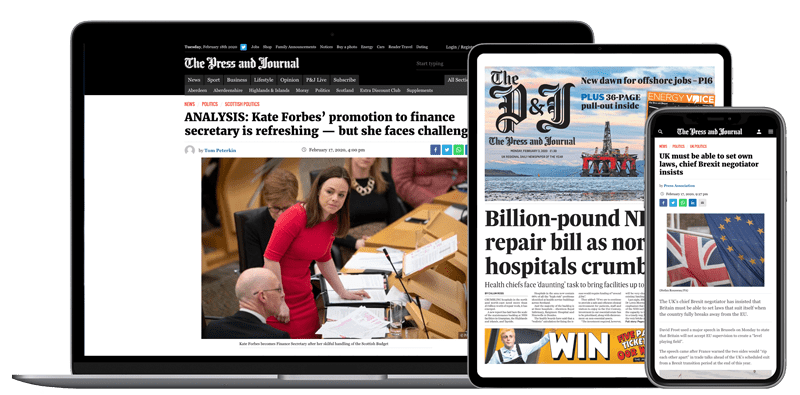 Help support quality local journalism … become a digital subscriber to The Press and Journal
For as little as £5.99 a month you can access all of our content, including Premium articles.
Subscribe