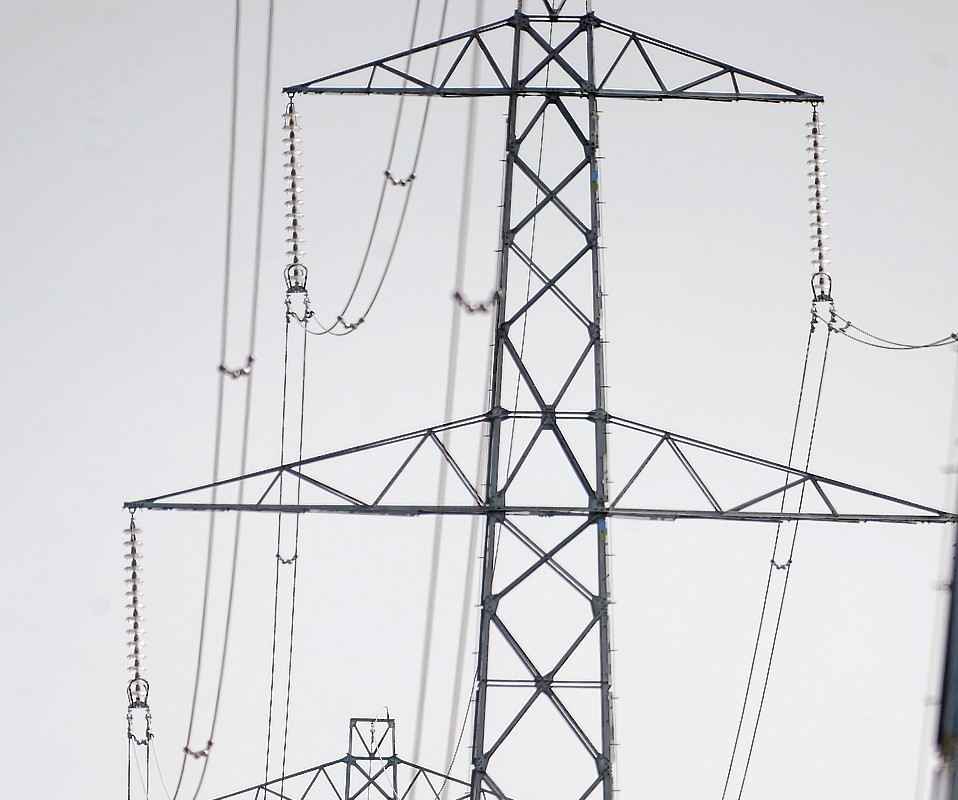 ANTI-windfarm campaigners believe a glut of turbines schemes will send the electricity grid into meltdown and plunge Scotland into darkness.
More than 40 applications for major projects are being considered by the Scottish Government – and could lead to nearly 1,000 new masts being erected across the country.
Each windfarm would be capable of producing enough electricity to power thousands of homes.
And objectors say that if even a fraction of them were approved the grid would become overloaded and trigger a series of blackouts.
SNP ministers are examining 41 applications for developments of 50MW or more – a total of 966 giant turbines – including 10 in the Highlands, one each in Moray and the Western Isles and three in Argyll and Bute.
The 300MW Stronelairg windfarm, the 156MW Strathy South scheme and the 150MW Glencassley project are among those under the microscope.
Campaigners cite the example of the Czech Republic, which installed security breakers near its border with Germany because its network could not cope with the electricity produced by its neighbour during peak periods.
The anti-windfarm lobby still believes a surge of electricity from turbines caused by high winds was to blame for a power cut last month which affected 200,000 properties in parts of the Highlands and Islands.
Andrew Mackay, an electrical engineer with more than 40 years experience, said when it was blustery turbines produced "junk" electricity which could not be used.
Mr Mackay of Glenaldie, Tain, said: "We are going to get more and more power cuts because more and more junk electricity will end up on the grid."
Highland anti-windfarm campaigner Lyndsey Ward, of Kiltarlity, said: "With other countries having to safeguard their grids from the dumping of unwanted wind energy by their neighbours the Scottish Government is taking us for fools if they think we blindly believe what they say."
The protesters warning was rejected by green energy industry body Scottish Renewables.
Senior policy manager, Michael Rieley, said: "There is no evidence whatsoever that adding more onshore wind generation will lead to blackouts.
"Any grid reinforcements that may be required for individual projects are identified as part of the planning process.
"While there are clearly restrictions to the grid infrastructure in Scotland, these are currently being addressed by the network owners and operators."
A spokesman for Scottish Hydro Electric Transmission said last month's blackout in the north was caused by faulty equipment.
"Our investigation identified that the outage was triggered by a maloperating electronic relay within Knocknagael substation, south of Inverness," he said.
"Further analysis by the manufacturer of the equipment has confirmed this and a solution is now being implemented.
"A review of the protection arrangements across our network has been completed and we are confident that the cause of the incident has been addressed."
A spokeswoman for the National Grid said it was highly unlikely a surge in wind would cause a blackout.
She said: "Even a sudden increase in wind would take minutes rather than seconds to occur, and this would give our controllers plenty of time to take the necessary actions to balance the network and prevent problems from happening."
A Scottish Government spokesman said:
"Claims on overloading the grid are incorrect.
"The transmission owners are obliged under their license to ensure that the electricity network is planned, operated and maintained to the required quality and security of supply standards at all times.
"In January 2012, Ofgem announced the fast tracking of £7billion of investment in Scotland's grid between 2013 and 2021.
"This unparalleled scale of investment will upgrade the electricity transmission network to combat constraints and enable the transition to a low carbon economy."