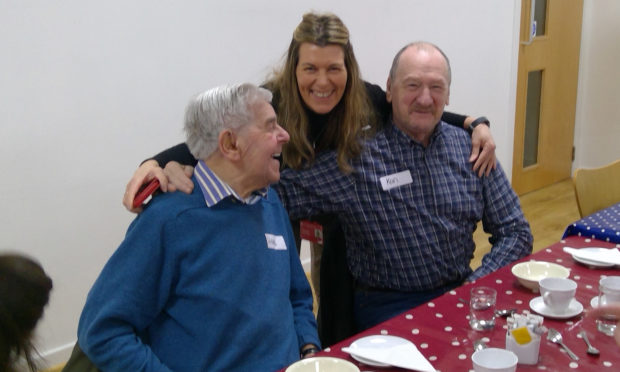 One of Scotland's oldest charities has relaunched in a fresh move to help the thousands of people with sight loss in the north and north-east.
This morning Royal Blind – formed in 1793 – and sister organisation Scottish War Blinded changed their names to Sight Scotland and Sight Scotland Veterans.
The move comes as new research shows more work is needed to support those affected, the charities say.
Around 27,000 people in northern Scotland are currently living with sight loss and, on average, one more is added to this tally every hour.

Sight Scotland and Sight Scotland Veterans employ dedicated workers to provide practical and emotional help.
They work together to offer education, socialisation and residential care and, through The Scottish Braille Press, they provide employment and accessible media.
They have found that almost half of people in northern Scotland would not feel confident in knowing what to do if someone with a visual impairment asked them for help social distancing.
Additionally, it found a majority of those with sight loss said their condition had made lockdown a more difficult experience.
Chief executive Mark O'Donnell said: "For over 200 years our charities have worked to support people with visual impairment of every age.
"The number of people who are blind or partially sighted in Scotland is set to increase by 30,000 in the next decade and, for a wider range of conditions, our research shows every hour at least one person in Scotland starts to lose their sight."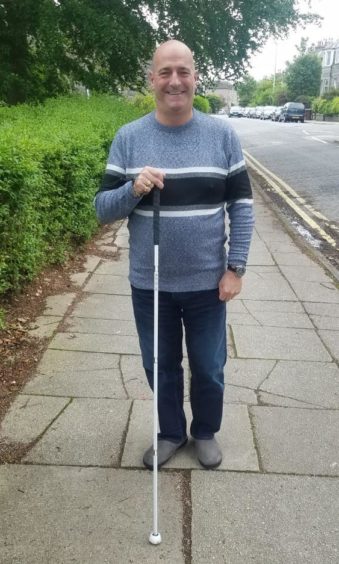 Both charities have helped scores of people, including Royal Fleet Auxiliary veteran John Mitchell.
The 58-year-old from Aberdeen said Sight Scotland Veterans has helped him to meet and socialise others – including during lockdown – and regain his independence.
The charity has provided him with an adapted smartphone and glasses which can "read" printed material aloud to him.
"Without this support I think people would bottle things up and go into a cocoon," he said.
"When I was diagnosed with sight loss it was devastating.
"You start to lose the picture of the faces of people you've known a long time. It's hard.
"You start to hang back from going to different places because you're unsure of routes.
"I wasn't going out and it was like having to learn all over again."
Inverness army veteran John Baptie, 72, was left "shell shocked" when he first started to lose his sight, but said the charities have helped him bounce back through activities including zip-wiring and rock climbing.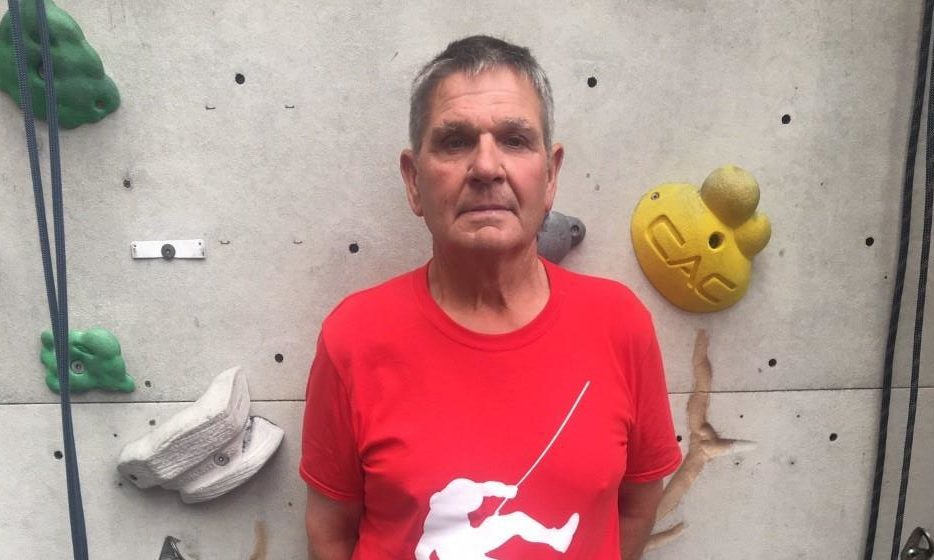 He said: "If it wasn't for charities like Sight Scotland and Sight Scotland Veterans, I feel there would be little other support for people with sight loss.
"I've been to their annual events around the country, and I've had help with a lot of specialist equipment.
"It's got me out and about rather than being stuck in the house.
"If I hadn't had the charity's support I never would have attempted to jump on a train to travel.
"It has given me confidence and independence."