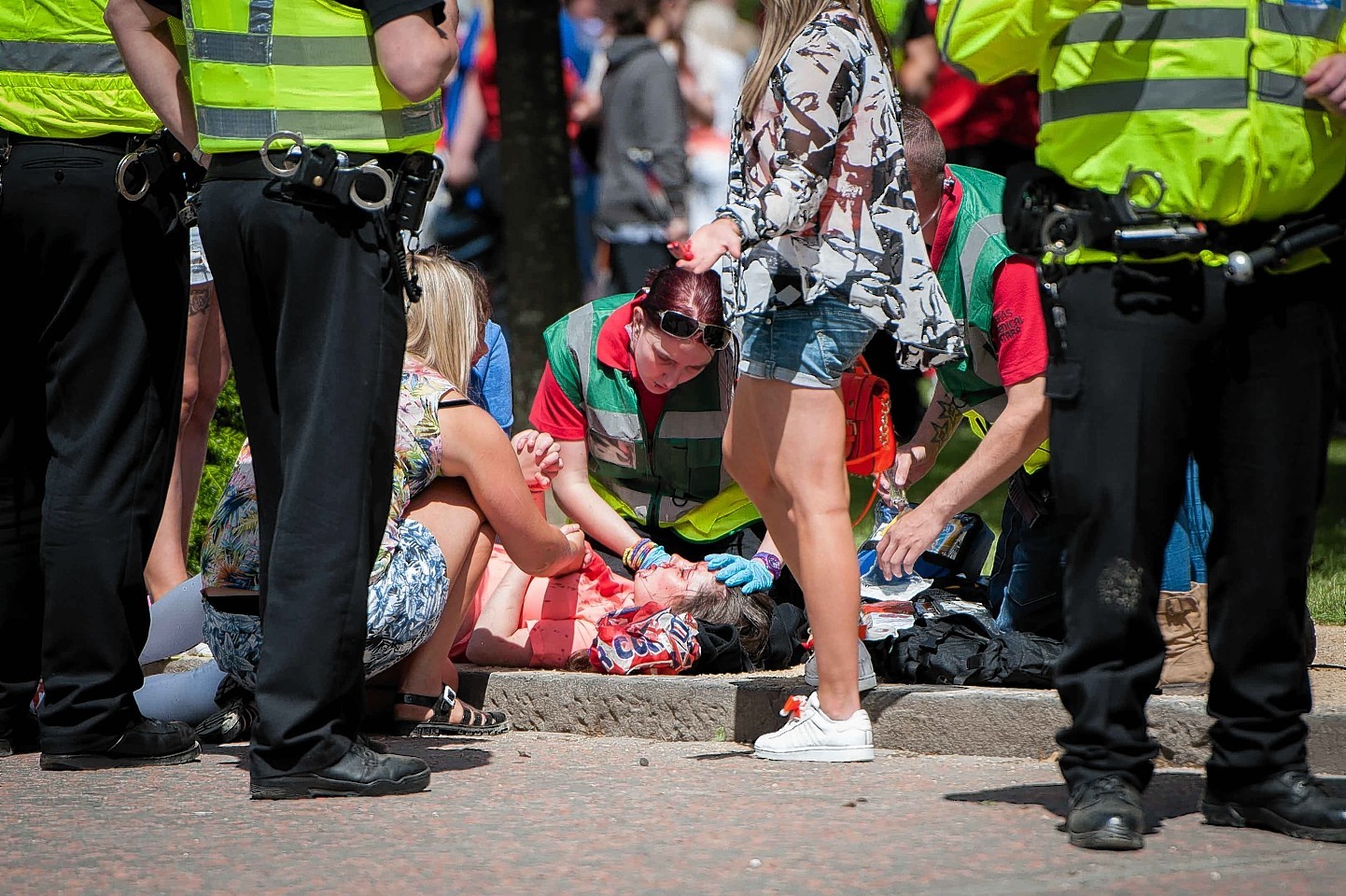 A 12-year-old girl needed hospital treatment after she was struck by a bottle as she watched the annual County Grand Orange Order parade with a relative.
She was injured after a number of people nearby who were not connected with them became involved in a fight at Glasgow Green yesterday afternoon.
A 22-year-old woman who was with her was also struck with the bottle and suffered a cut to her hand.
The 12-year-old girl was taken to the city's Yorkhill Hospital where she received treatment for a head injury and was later released.
Around 4,500 marchers and 4,000 spectators took part in the event in Glasgow, with 18 arrests.
Detective Sergeant Ronnie Payne said: "The park was very busy with bands, followers and members of the public on Saturday afternoon.
"I would appeal to anyone who witnessed this incident, or has any information which could assist police, to telephone the CID at London Road on the non emergency number 101. Alternatively telephone Crimestoppers on 0800 555 111 where anonymity can be maintained."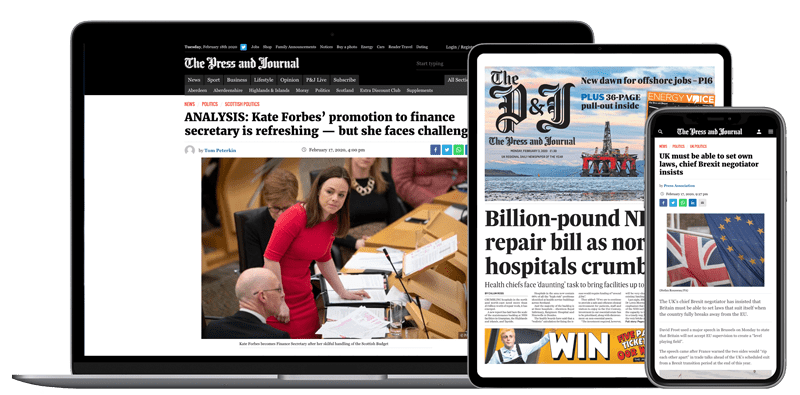 Help support quality local journalism … become a digital subscriber to The Press and Journal
For as little as £5.99 a month you can access all of our content, including Premium articles.
Subscribe