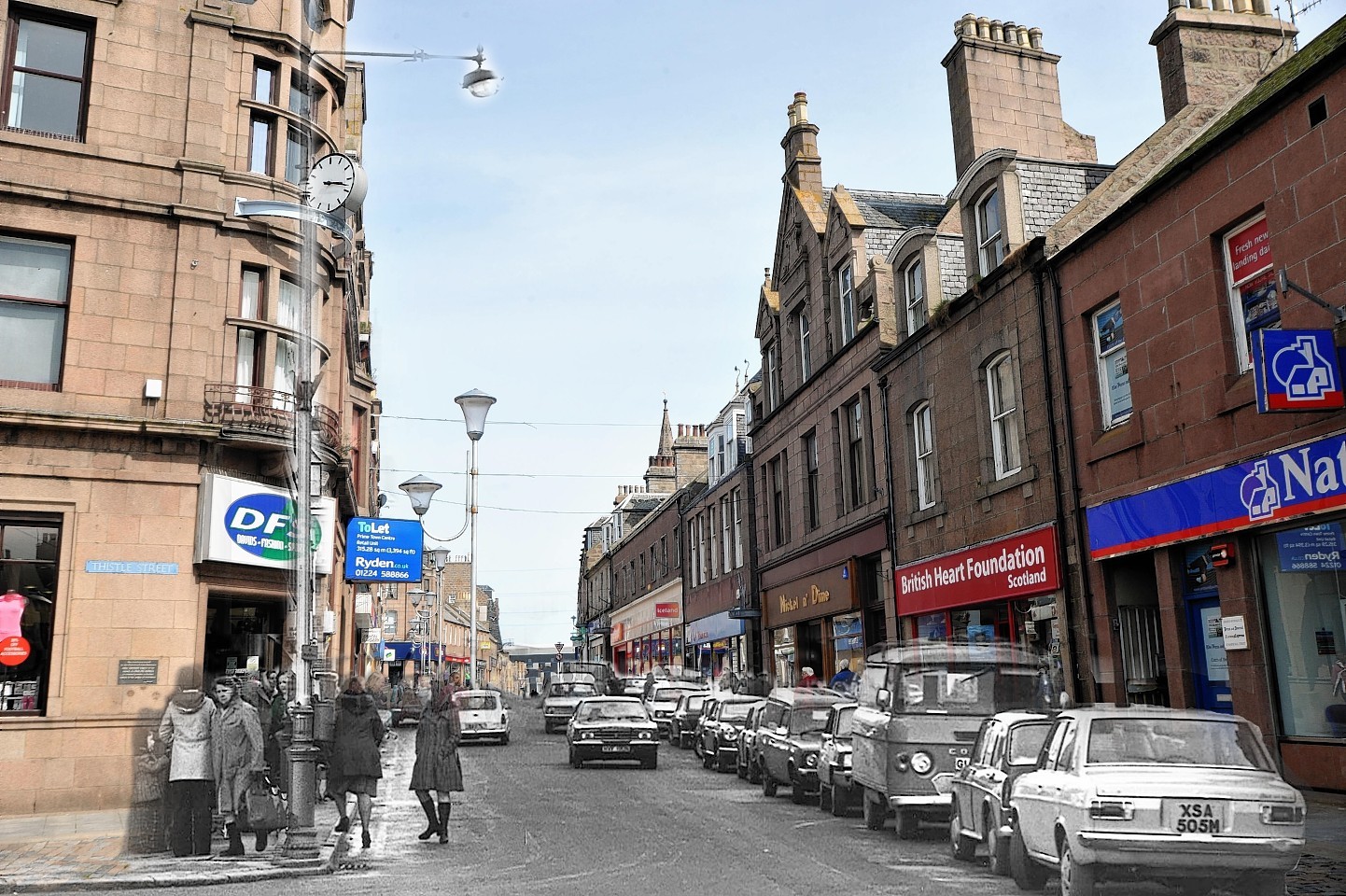 Public bodies across the north and north-east are being urged to put town centres first when considering new investment decisions.
Local Government and Planning Minister Derek Mackay said the new principle could help create and maintain vibrant high streets that are a focal point for the local community.
Under the initiative, public bodies like councils, the police and the NHS will be encouraged to invest in such areas, and weigh up the financial pressures of closing down any town centre facilities against the benefits of maintaining vibrant, healthy high streets.
The scheme is the brain child of an expert group, chaired by architect Malcolm Fraser, which was set up to examine how to breathe life into Scotland's town centres.
But business leaders and opposition MSPs have poured scorn on the announcement, given footfall in towns has been impacted by police station public counters closures in Fochabers, Aberdeen, Aboyne and Portsoy and Tobermory.
They also pointed to the fact that the government recently approved plans to close courts in places like Stonehaven and Dornoch.
North-east Conservative MSP Nanette Milne accused the SNP of shedding "crocodile tears".
"If ministers really want to help they would deliver the resources for a new town centre regeneration fund," she added.
Liberal Democrat justice spokeswoman Alison McInnes claimed the government had "zero credibility" on localism.
"The SNP talk about protecting crucial public services in our towns but their record is clear," added the north-east MSP.
"Courts have been closed and doors have shut to the public at police stations."
Stewart Nicol, chief executive of Inverness Chamber of Commerce, said he welcomed the initiative but was concerned "it was too little late" because many public bodies have already moved out of town centres.
But Richard Laird, a councillor for Inverness City Centre, said he believed it would have a positive impact because development has focused on the edges of the city for "too long".
Ali Simpson, president of Moray Chamber of Commerce said he was "for anything" that kept town centres vibrant which was why the decision to close Fochabers police station to the public was "disappointing".