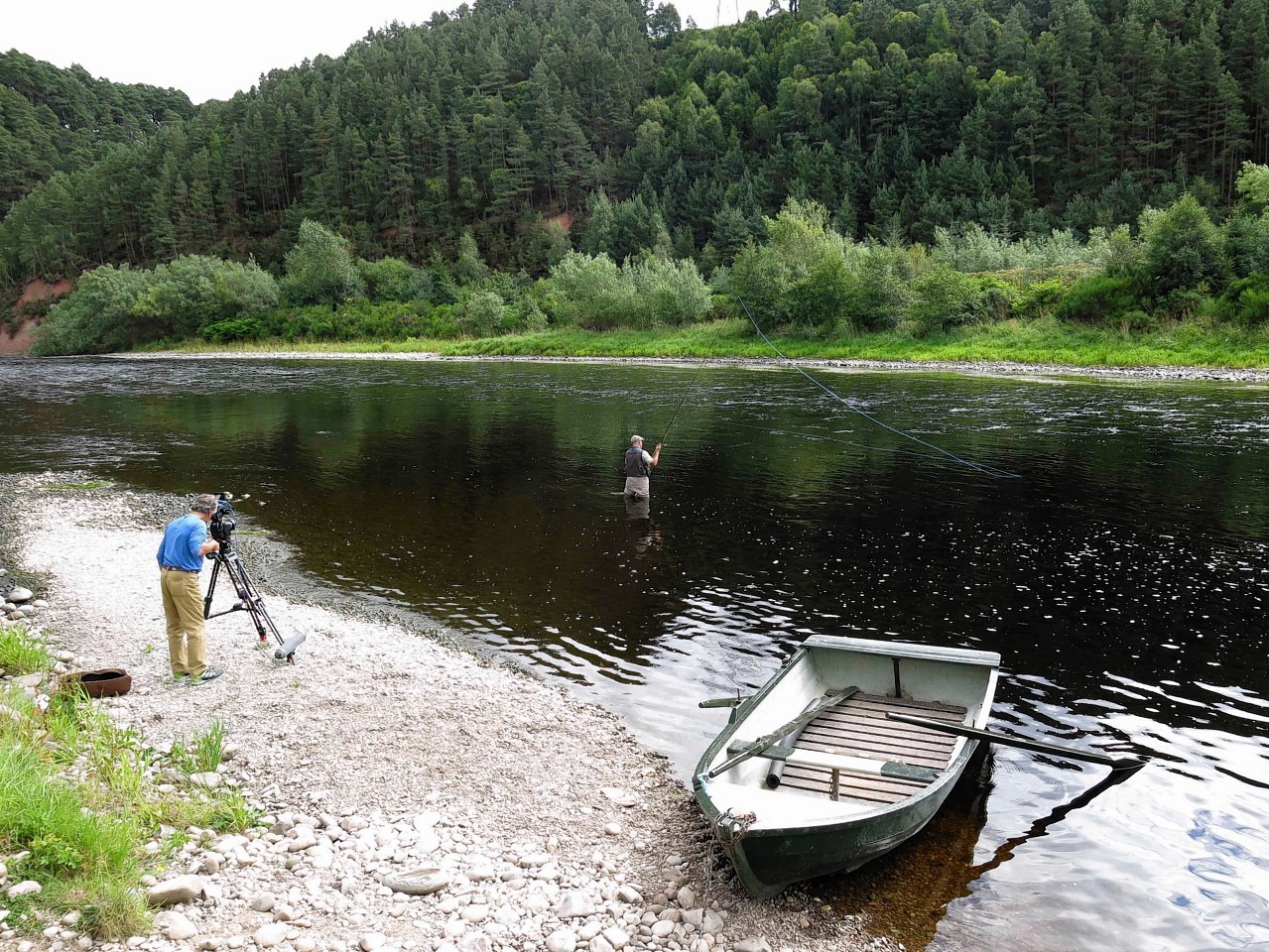 Conservationists are so worried about the future of Scotland's wild salmon they are shooting a £300,000 film to raise awareness of its plight.
Campaigners have commissioned a team of award-winning cameramen and producers – and even a genuine Hollywood star – to produce a hard-hitting documentary to warn the world that the species could be on the brink of extinction.
They hope Lost At Sea will succeed in publicising the crisis facing Atlantic salmon in the same way as the award-winning documentary An Inconvenient Truth turned the spotlight on climate change.
The 50-minute TV documentary – and a 70-minute cinema version – will be released next year.
It is narrated by award-winning Irish actor Gabriel Byrne, who has starred in over 35 feature films.
Also involved in the salmon story are veteran wildlife filmmaker, Eamon de Buitlear, who was director of photography on all the underwater sequences in Steven Spielberg's Saving Private Ryan, and Rick Rosenthal, a two-time Emmy award-winning cinematographer and marine biologist.
One of the main contributors has been the Perth-based Atlantic Salmon Trust (AST), whose patron is Prince Charles, a regular fisherman on Scottish rivers.
A spokesman for the trust said: "Over the last 30 years numbers of salmon at sea have dropped from over eight million to about three million. By any measure that is a steep decline.
"Warning bells are ringing loud in all the salmon countries of the Atlantic Ocean because it is now recognised that the 'cliff edge' collapse in wild salmon abundance threatens their very existence.
"'Lost at Sea picks up the story of that decline and the measures being taken to address the threats to survival, where human intervention can make a difference."
The AST believes that salmon numbers have been affected by a wide number of factors, including over-fishing, the damming of rivers, harmful interbreeding with different species of salmon which have escaped from fish farms, industrial pollution and climate change.
The film crew visited Scotland for a week at the end of last month, interviewing river owners, managers, fishing associations and ghillies and shooting footage on the Dee, the Spey and South Esk rivers.