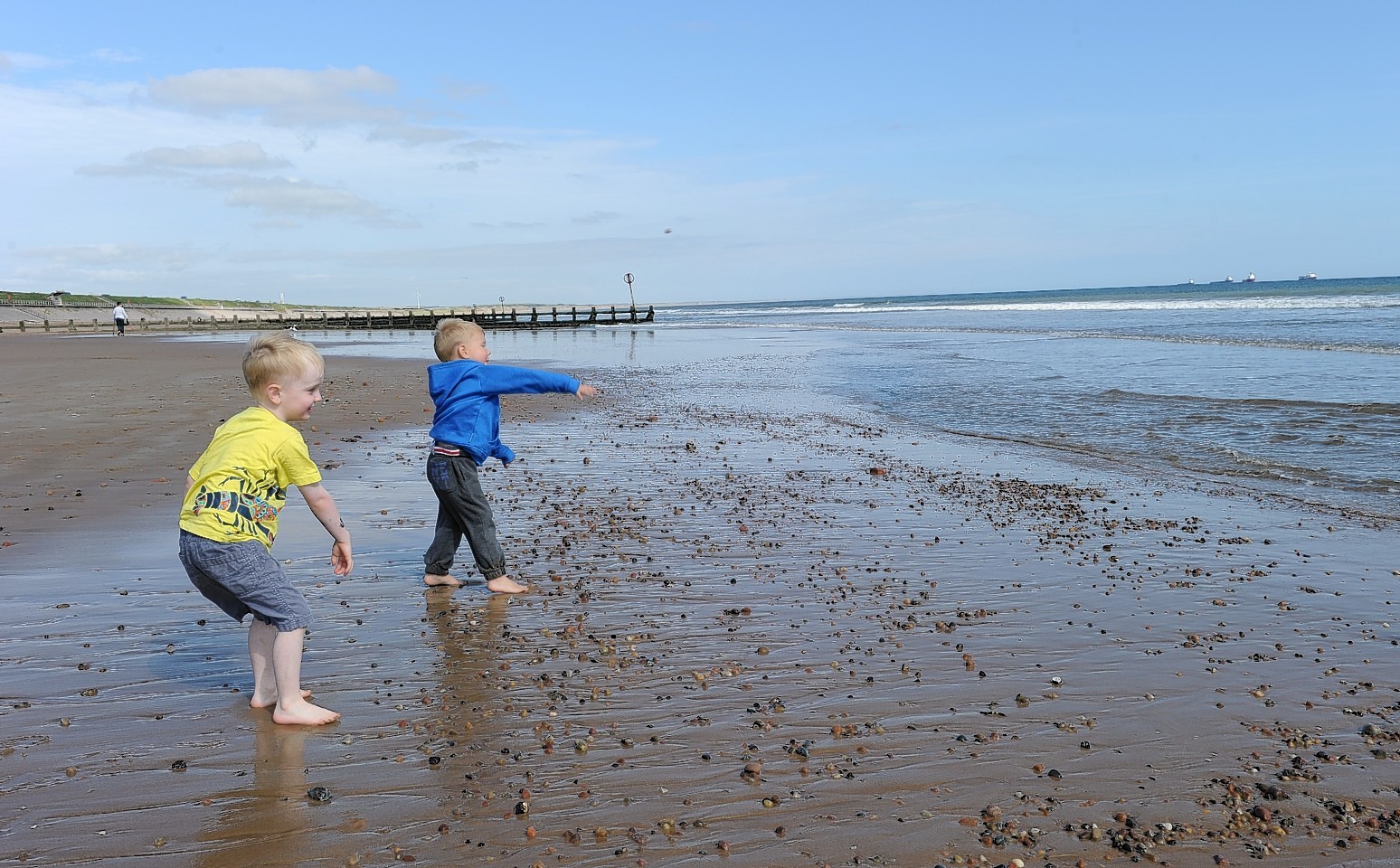 A fine spell of weather will sweep away the rain clouds later today, allowing the north of Scotland to bask in some September sunshine and raising hopes for an Indian summer.
The grey skies and rain which plagued much of the country over the weekend are expected to make way for settled conditions in the coming week.
Greg Wolverson, forecaster for the Met Office in Aberdeen, said: "We are pretty confident that we have got a nice spell ahead of us – a really settled week.
"It won't necessarily be wall-to-wall sunshine – there will be some cloud around – but it is going to be much drier and brighter.
"Tomorrow may start a bit cloudy but should clear up by the afternoon. And it will remain quite settled for the rest of the week.
"There will be a lot of dry weather, lighter winds and some sunny spells for the whole of Scotland. It will be a fine week."
He said temperatures would be higher than average for this time of year, which is 16.5 to 17C, also expected to plummet overnight, particularly in rural areas.
Mr Wolverson said: "What often happens in this sort of situation is it gets quite chilly overnight.
"Temperatures will drop overnight in rural areas but will recover well during the day.
"Overnight, the coast tends to stay a bit warmer."
Last September, many parts of the UK basked in an Indian summer, with temperatures soaring to 24.7C at Fyvie Castle at the beginning of the month.
The current record for September in Aberdeen is 25.6C, which was set in 1955.