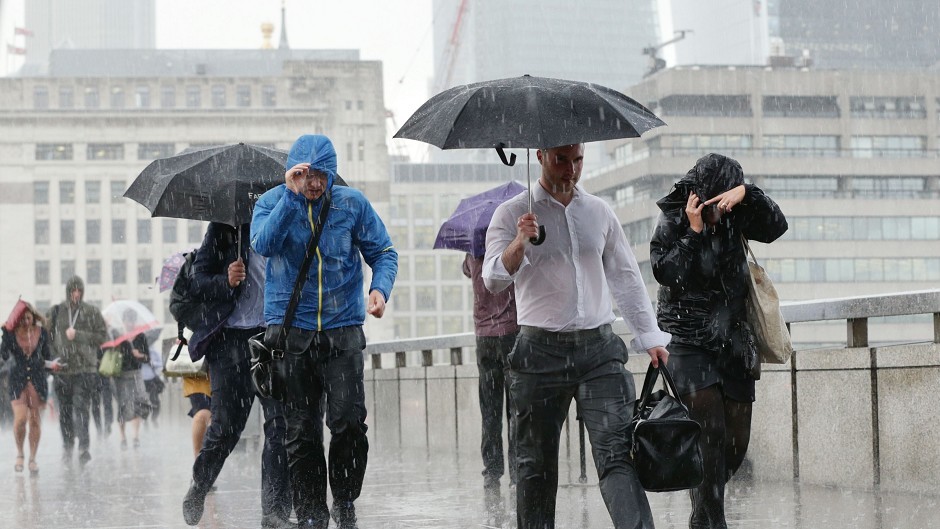 The north and north east of Scotland has missed out on what could be the UK's driest September.
Experts have said Britain is on course for a record month, with just 14mm of rainfall in England and Wales so far this month.
The south of Scotland has also experienced abnormally dry weather, with just 5mm of rainfall.
However, thanks to just one downpour, the north east is a far cry from the driest September, with 28mm already recorded in Aberdeen.
It has been a mixed picture in the north, with 9mm of rain at Drumnadrochit and almost three times as much – 23mm – to the west of Inverness.
Stuart Brooks, a meteorologist at Aberdeen's Met Office, said: "The dry weather applies to parts of Scotland, but more especially the south.
"So far this month the we've had around 10mm (of rainfall) at Braemar, up to 54mm at Fyvie, and around 25mm at Lossiemouth.
"In Aberdeen there was 28mm this month – double the rainfall of the driest Aberdeen record.
"There have been around 10 Septembers drier than this one since the 1940s, the driest being 1959 with 15.3mm."
And Scotland as a whole could be in line for some heavy rain as October approaches.
Friday will herald the arrival of "fairly unsettled, wet and windy weather" across the whole of Scotland, Mr Brooks warned.
"There are various bands of rain pushing across Scotland, the heavier being on Friday," he said.
"I think Inverness will see less rain and reasonably dry and bright conditions, while the West Highlands will see more in the way of rain, especially on Friday."
The record low for England and Wales was in 1959 when just 8mm of rain fell in September, MeteoGroup said.
It was revealed earlier this month that the first half of September was the UK's driest for more than 50 years.