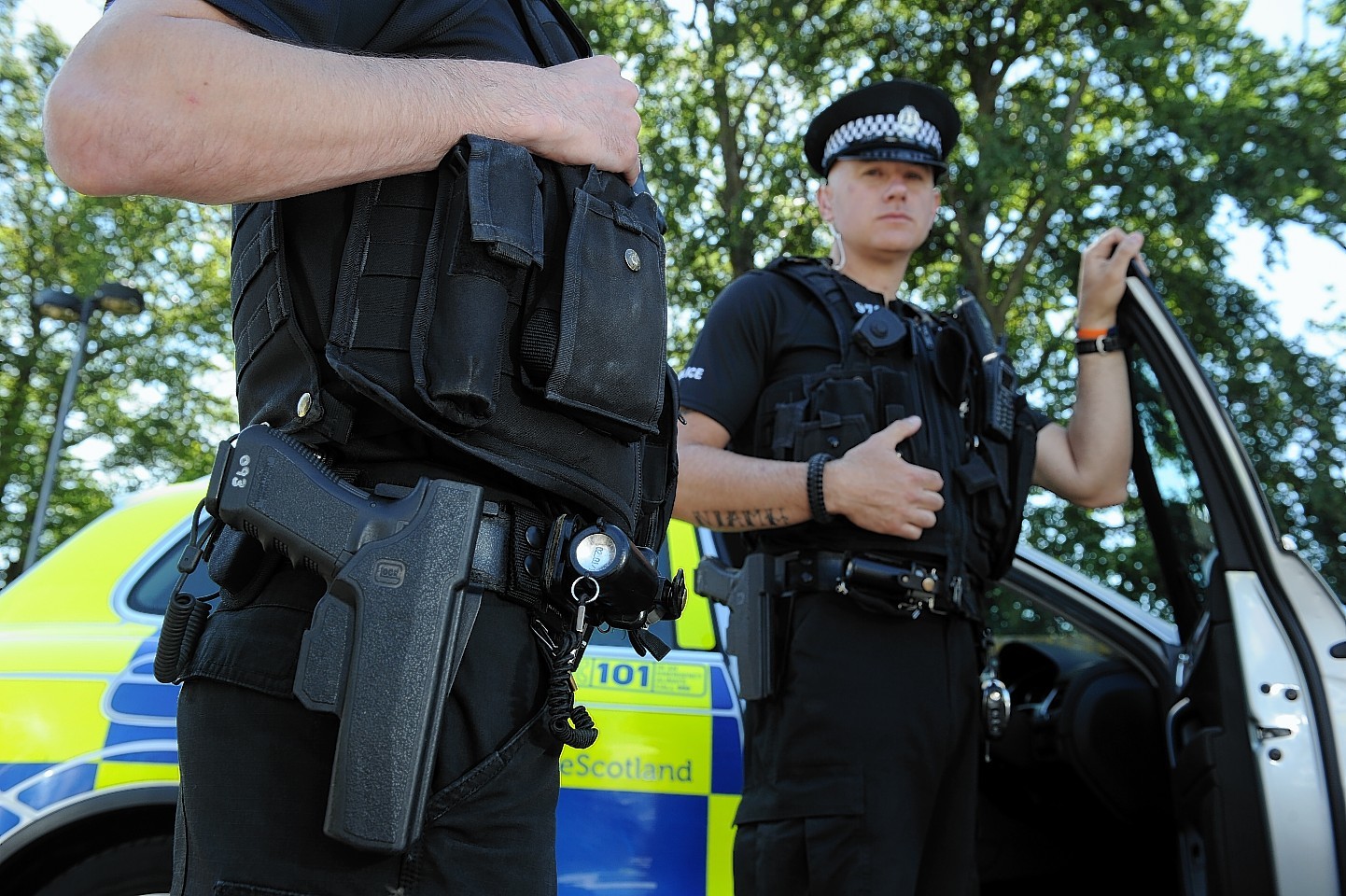 The police failed to fully understand the public reaction to armed officers routinely patrolling the streets of Scotland, according to a independent watchdog.
HM Inspector of Constabulary in Scotland (HMICS) said there was never a "full and informed debate" around the deployment of authorised firearm officers to incidents where guns were not required.
Liberal Democrat justice spokeswoman Alison McInnes said the evidence pointed to an "accountability vacuum" at the top of the police.
Labour's Graeme Pearson said failure to hold a full and informed debate rested on the shoulders of Justice Secretary Kenny MacAskill.
Yesterday's HMICS report followed the recent U-turn by Chief Constable Sir Stephen House not to allow officers to openly carry high-capacity Glock 17 pistols while on routine patrols in areas such Inverness High Street. Instead armed officers will only be deployed to life-threatening incidents or those involving firearms.
HM Inspector of Constabulary in Scotland Derek Penman said the decision to give 275 officers standing authority to carry firearms was "justified by national intelligence and threat levels" and the "overt carriage" of a handgun or Taser was the "best and safest method" for officers crewing an armed response vehicle (ARV).
"The report points out that following reform of Scottish policing, there has been more equitable access to an armed policing response and the number of trained firearms officers has actually reduced overall," he said.
"However, it also states the impact of the policy change on public perception was not fully considered by Police Scotland nor has there been a full and informed debate around the deployment of firearms officers to incidents and duties that do not require a firearms response."
The report will feed into a further inquiry being carried out by the civilian oversight body, the Scottish Police Authority (SPA).
SPA chairman Vic Emery said: "I believe there has already been a general acknowledgement within policing that communications around this issue could have been improved."
Assistant Chief Constable Bernard Higgins, Police Scotland lead on operational support, said: "We have already committed to reviewing our guidance to armed officers when not deployed to firearms incidents and on the types of carriage for firearms and Tasers and we are also reviewing how we can improve our engagement with communities.
"We will carefully consider the findings of the HMICS report as part of this work."