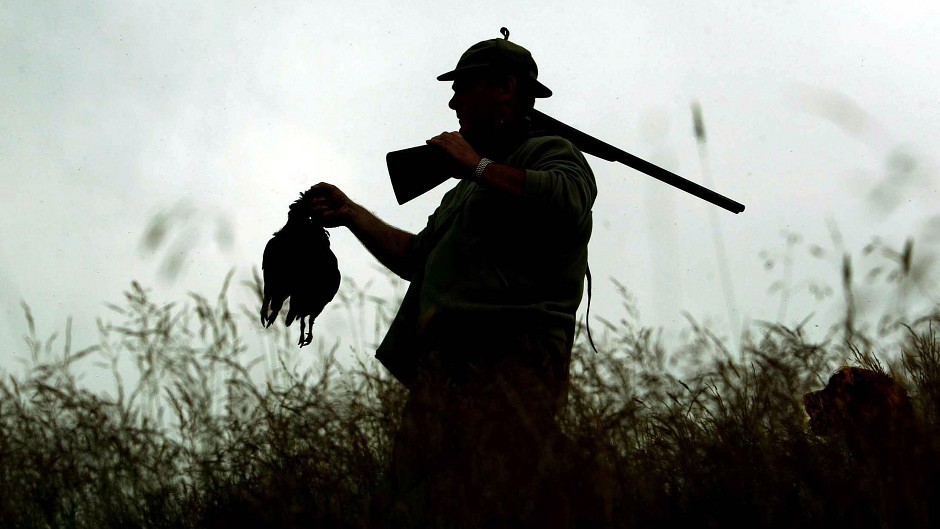 Animal right campaigners have backed Scottish Government proposals to break up large sporting estates.
The League Against Cruel Sports claims the scrapping of tax breaks will help stop game birds being "blasted out of the sky" and the persecution of other animals.
Under First Minister Nicola Sturgeon's proposals for a "radical" programme of land reform, sporting estates would lose business rate exemptions worth £7million a year with the proceeds going towards the community right-to-buy fund.
The animal rights charity wants ministers to have the right to intervene where practices are regarded as a "barrier to sustainable development" as crimes – such as the poisoning of 12 red kites and four buzzards on the Black Isles earlier this year – damage wildlife tourism, which is estimated to be worth £1.4billion and employs 39,000 people.
Jennifer Dunn, the league's senior public relations officer in Scotland, said the charity was delighted at the government's plan to scrap business rates relief.
"Driven bird shooting is particularly harmful to the environment as well as being steeped in cruelty," she said.
"Often factory farmed, game birds are blasted out of the sky in their hundreds, with many simply then just dumped rather than taken to be eaten.
"Shooting is also bad news for the other species, such as foxes, hares and badgers which are snared or shot in the name of supporting the game bird population."
Lindsay McCallum, Conservative candidate for Ross, Skye and Lochaber, said while some aspects of land reform were welcome, such as community right-to-buy, others will be "alarming" for rural Scotland.
On particular concern is the change in succession laws to stop one child inheriting all of an estate.
Ms McCallum, who hails from the Black Isles, said: "The policy is contrived – it is really intended to allow siblings to make claims on land, which would result in disputes. Inevitably this could lead to land being split up and sold, potentially leading to the break-up of family farms.
"Coming from a farming family, I know how important it is for parents to be able to pass their business and livelihood on to their children. It's only natural that you'd want to see your family able to farm the same land through the generations."