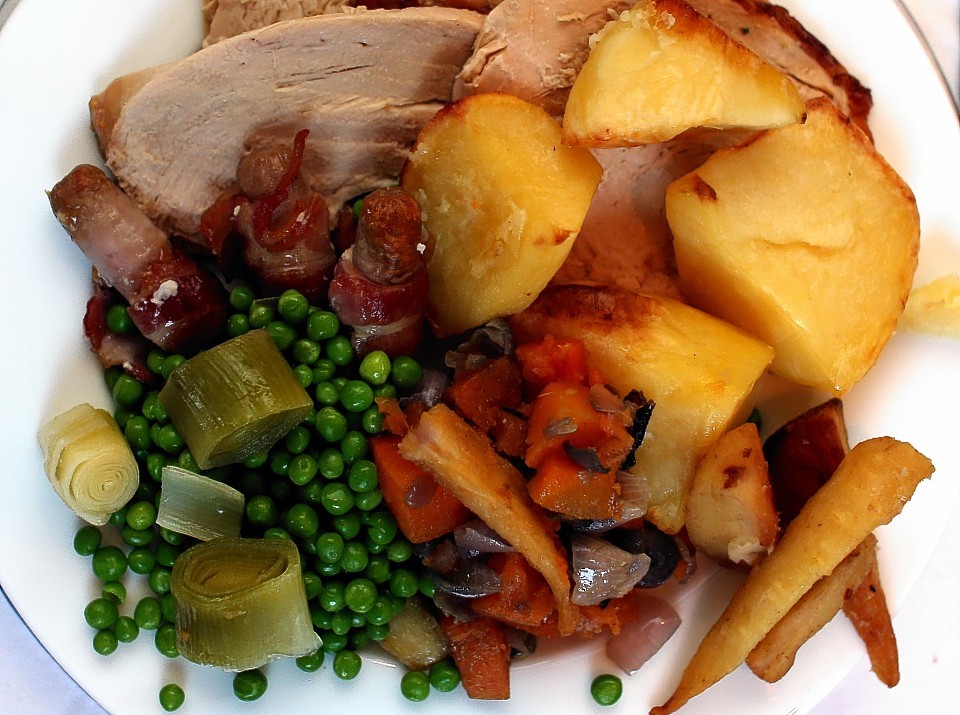 Everyone is being urged to put less on their plate as they sit down to eat over the festive period.
Figures released in the run-up to Christmas revealed that 32% of UK household food waste was down to cooking or serving too much.
In the first six months of 2013, supermarket giant Tesco wasted about 30,000tonnes of food.
In 2012, 15 million tonnes of food was wasted in the UK alone, enough to feed 30 million people for a year.
At least 90 million tonnes of food was wasted across the EU last year.
Mid Scotland and Fife Conservative MSP Murdo Fraser believes home economics classes should include more guidance on how to prevent waste.
He also believes retailers should be allowed to donate food nearing its expiration date to homeless shelters and charities.
"Christmas is the one time of year when we do our utmost to avoid wasting food, turkey sandwiches become a staple of the post-Christmas diet and I believe this good practice should be repeated all year round," Mr Fraser said.
"Living costs are rising fast, but we can combat this by using food more efficiently.
"Furthermore, if producers can reduce waste then consumers will see the cost of their weekly shops reduce.
"The Scottish Government must look to communicate with producers, suppliers and consumers to create a more efficient food chain.
"More inclusive home economics lessons could help teach youngsters the value of creating dishes using leftover food. Raising public awareness and creating targets for suppliers to meet could also incentivise a reduction in food waste.
"The UK and Scottish governments should explore the possibility of offering VAT exemptions to large retailers who are making positive strides to reduce food waste.
"Finally, large retailers should also have dispensation to donate perishables still within date, that would have previously been binned, to homeless shelters and charities."